Since 2008, Noe Valley's Omnivore Books (3885 Cesar Chavez St.) has been selling both new and antiquarian culinary books. Despite fierce retail competition with online booksellers, it's still managed to maintain its niche in the neighborhood. 
Owner Celia Sack, a born-and-raised San Franciscan, says her love of food stems from her childhood. Her mother, a "very good cook," was always trying out new recipes and experimenting with different cuisines when she was growing up. Celia, too, loves to cook at home, but claims she is more of a "book person" than a "professional chef."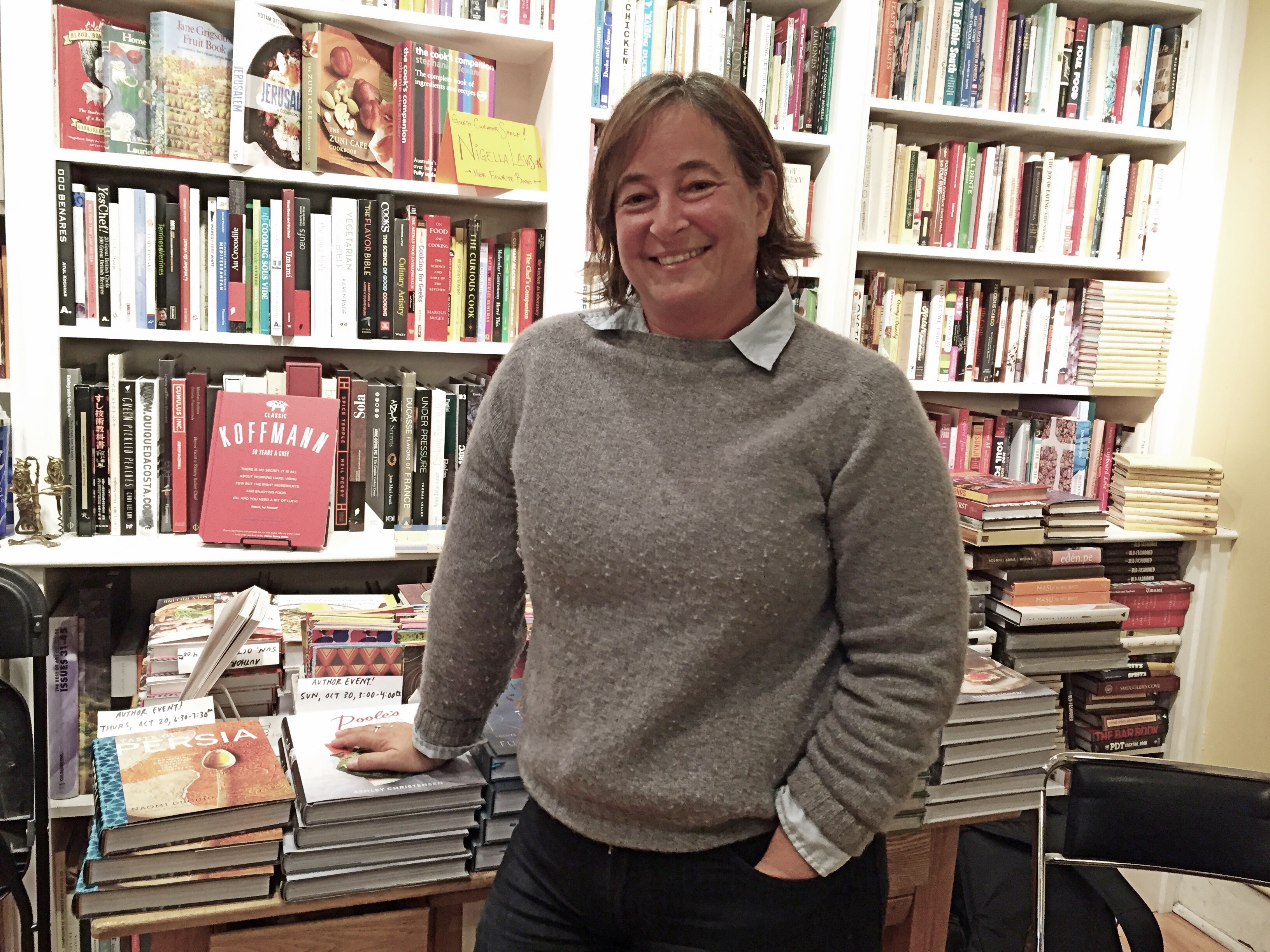 A former rare book specialist at an auction house, Sack was inspired to open Omnivore after meeting Don Lindgren of Biddeford, Maine's Rabelais Books, which offers an extensive collection of rare and out-of-print books on food, wine, farming, and gardening. 
Omnivore Books is the only culinary bookstore in California that sells both new and antiquarian books, and it attracts both locals and visitors from all over the world. The bookstore offers a frequent buyer card, and regularly hosts talks and events featuring top cookbook authors and chefs.
"I think that people realize that they are sort of subsidizing my business by buying from me," Sack said. "They're keeping me here so that they can attend these free talks."
One of her greatest challenges, she says, is people coming in and snapping photos of books displayed in the store, then searching for the same recipes online. "People seem to want things for less than what they worth," she said. "Although, people do tend to buy a lot of books as gifts."

The bookstore is Sack's second business; she and her wife, Paula Harris, also own Noe Valley Pet Company, located next door. Sack says that she loves operating a bookstore in Noe Valley because when people come in from out of town, they get to see what else is around.
Compared to downtown, Noe Valley "is mellow," and there's plenty of parking, she says. "It's nice to be on a quiet stretch in San Francisco."
According to Sack, the bookstore performed better in 2008 than it does today, in part due to the recession.
"When the economy wasn't as strong, people were cooking at home a lot, and pickling, jamming, and raising chickens," she said. "Since the city has gotten wealthier, sales have declined because people are eating out more."
With that said, "I would hardly say that people aren't cooking anymore," Sack said. "So many people come in excited about books that are coming out."
Omnivore is hosting a number of events for the busy fall cookbook release season, with notable chefs and authors like Naomi Duguid, Ashley Christensen, and Ali Bouzari. To see their full schedule of events, visit their website.