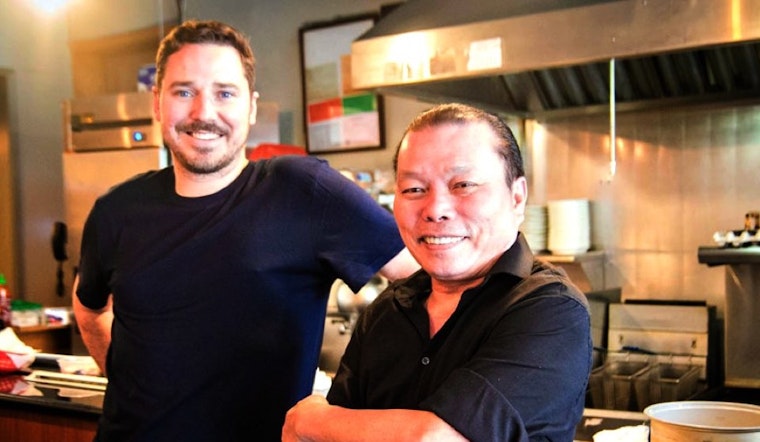 Published on October 28, 2016
This past weekend, a new sign went up along Balboa Street, offering a hint to those who may have been wondering what is going on at the location formerly known as Americana Grill.
The new signage, proudly displaying the words 'Eat Americana,' tops off a three week-long renovation of the space, which included a modified interior, additional outdoor seating and a completely revamped menu.

Eat Americana is not a new restaurant, but rather a fresh take on a neighborhood favorite, one that's been in the Outer Richmond for 20 years. The recent changes are the result of a partnership between long-time owner Tony Lai and familiar SF chef James Moisey, who has built a following after running the kitchen at Broken Record in the Excelsior and Rickybobby in the Lower Haight.
"The new name represents our desire to keep things fresh and dynamic," says Moisey, "but it's rooted in the history of Americana Grill."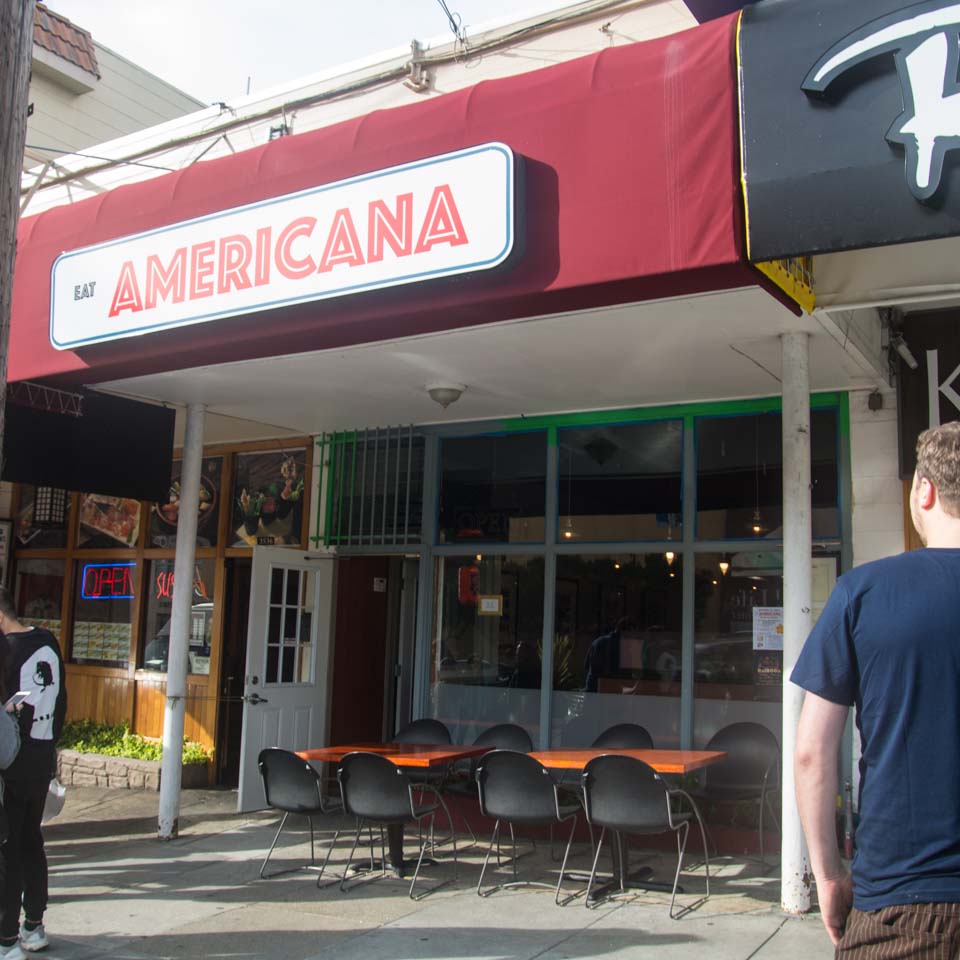 Americana Grill first opened its doors on a quiet stretch of Balboa back in 1996. "At the beginning, there were about five restaurants on this block," remembers owner Tony Lai. He fondly recalls lending supplies to new business owners and watching the camaraderie between merchants and residents grow over the years.
Our conversation with Lai at the tables outside is sprinkled with friendly waves from neighbors. "I love this neighborhood," he beams, making a point to greet each passerby who pauses to view the new menu.
Since its inception, Americana has been a true family operation, with Lai's brother and sister assisting on the floor (they have since retired) and veteran chef Lam operating the kitchen for 18 years.
Lai explains how he originally ran both an Italian restaurant and a Vietnamese restaurant side-by-side, but decided to combine the menus after savvy regulars started asking for Vietnamese dishes at the Italian location, and vice versa. As a result, Americana Grill became known for its eclectic menu, one that featured both spaghetti and pho on the same page. The restaurant eventually downsized to its current location at 3532 Balboa, with Lai renting out the space next door (now home to Kio Ramen).
Lai ran a successful business for many years, but after nearly two decades, he was ready for a change.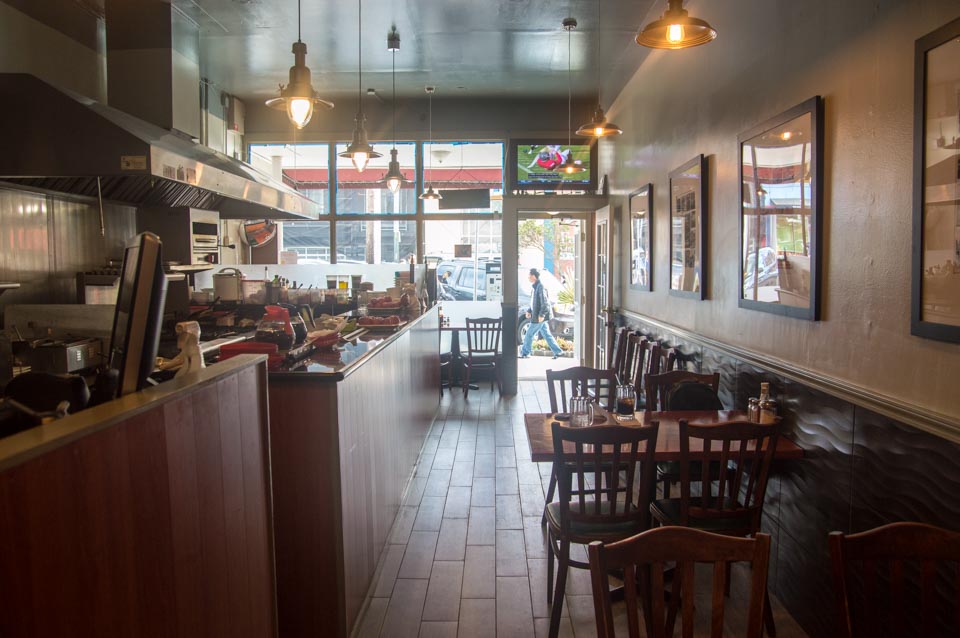 Enter James Moisey. Moisey is no stranger to Bay Area cuisine, having attended UC Berkeley and lived in San Francisco for the past 11 years. Prior to running the kitchen at Broken Record and Rickybobby, he spent time at Firefly Restaurant in Noe Valley and AG Ferrari Foods in the Castro.
"Tony had been a fan of Rickybobby for a while," says Moisey, "And one of his best friends, Steven Yam, who had baked bread for us at Broken Record and Rickybobby, put us in touch." When Rickybobby closed at the beginning of the year, Lai reached out to Moisey, asking if he would be interested in putting a new spin on the menu at Americana. 
Moisey agreed, and as the two prepared a list of new offerings, the restaurant itself underwent three weeks of renovations, including modernized floors, counters and lighting.
Introduced in mid-September, the new menu focuses on American comfort food, including all-day breakfast options, tasty classics and delectable plates designed for sharing (an example: pulled pork waffle fries). A well-rounded beer and wine list completes the menu, and a partnership with Green Barrel Wine Merchants provides weekly deliveries from local wineries in reusable, eco-friendly barrels.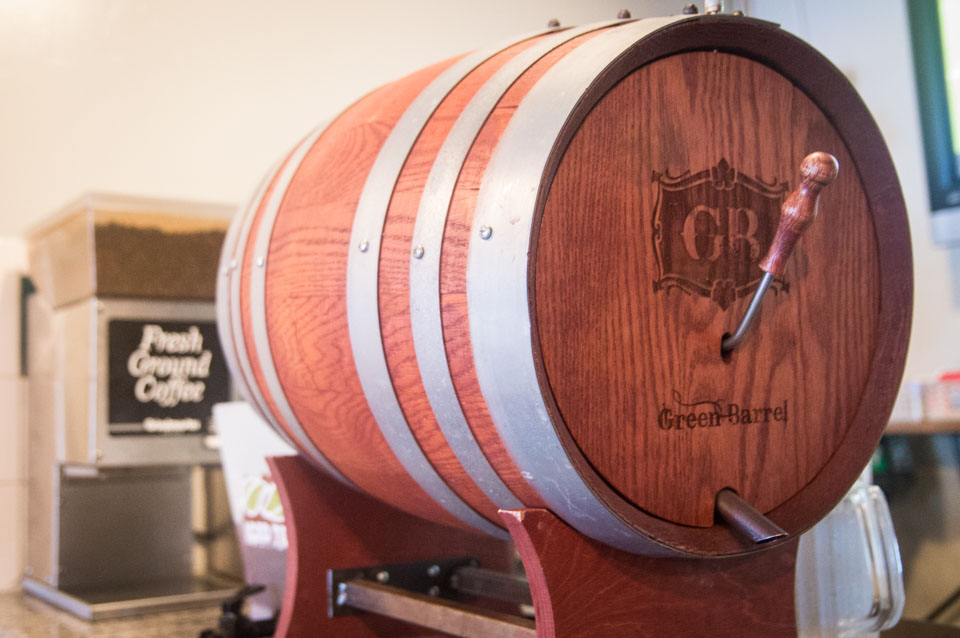 "I'm here to be a bridge from the past to the future," says Moisey, who recognizes that the changing of a neighborhood staple is a delicate process. "We want to both keep the customers who have made this restaurant a success for 20 years and introduce a new generation to our version of comfort food."
Lai agrees, acknowledging his previous success with Americana Grill but stressing the importance of trying something new. "If you don't do anything new, there's nowhere to go!"
With Moisey on board, the duo has created a neighborhood gathering spot that takes inspiration from classic American diners, while paying tribute to its distinctly San Francisco roots (the photo collages on the wall, depicting Ocean Beach, Playland and other sights in Outer Richmond history, were hand-made by Moisey).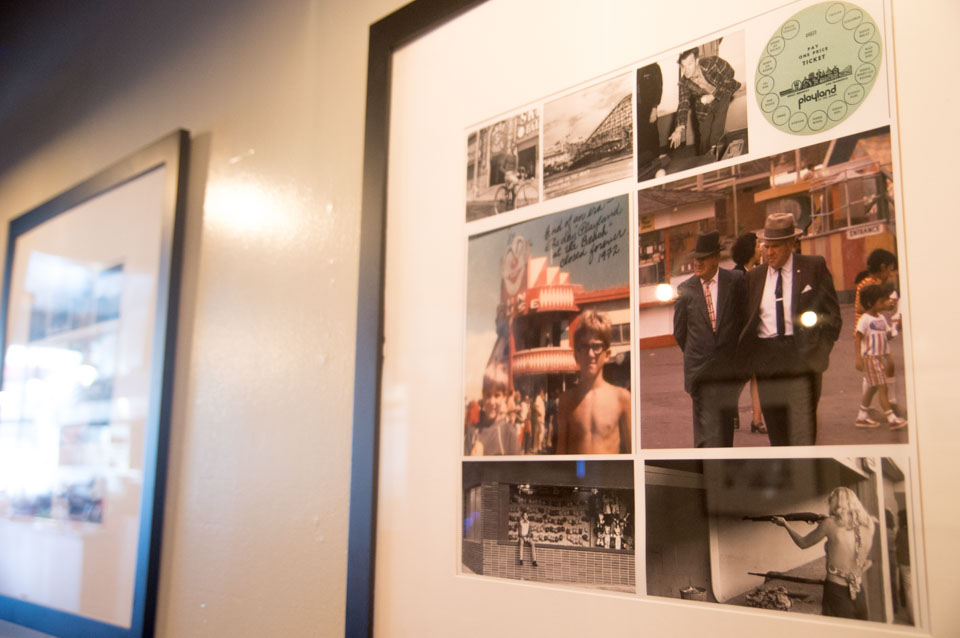 The goal is to provide an affordable neighborhood restaurant that people will want to come back to, says Moisey, noting that his favorite eateries while growing up were places he and friends could meet up and socialize.

Eat Americana embraces its role as a neighborhood hangout by welcoming groups of all kinds, from families to students, birthday parties to world series gatherings. Flat screen TVs on the walls create a relaxed atmosphere suited for mingling and conversation, and the open kitchen allows Moisey to chat face-to-face with customers. The sight of Lai handing out big bright balloons to young visitors is a familiar one.
"I'm thrilled to be at a place with a history like Americana Grill," says Moisey, pausing for a moment between busy shifts to discuss his new opportunity. "It's a special place for sure."
Eat Americana is celebrating its grand reopening tomorrow by taking part in the Second Annual BalBOOa Fright Fest, followed by its own celebratory dinner, starting at 5:30pm. In addition to the recently updated dinner menu, the event will feature a special four-item sampling course for $20.