A few months ago, we reported that historic Bayview bar (and San Francisco landmark) Sam Jordan's underwent a massive transformation at the hands of Spike TV's hit bar makeover show Bar Rescue. The episode featuring the longtime local gathering place premiered last night, with the bar hosting a special viewing party. 
Like most reality television shows, the episode did not shy away from tense and dramatic moments—most notably, the revelation that the Jordan family was $500,000 in debt at the time of filming.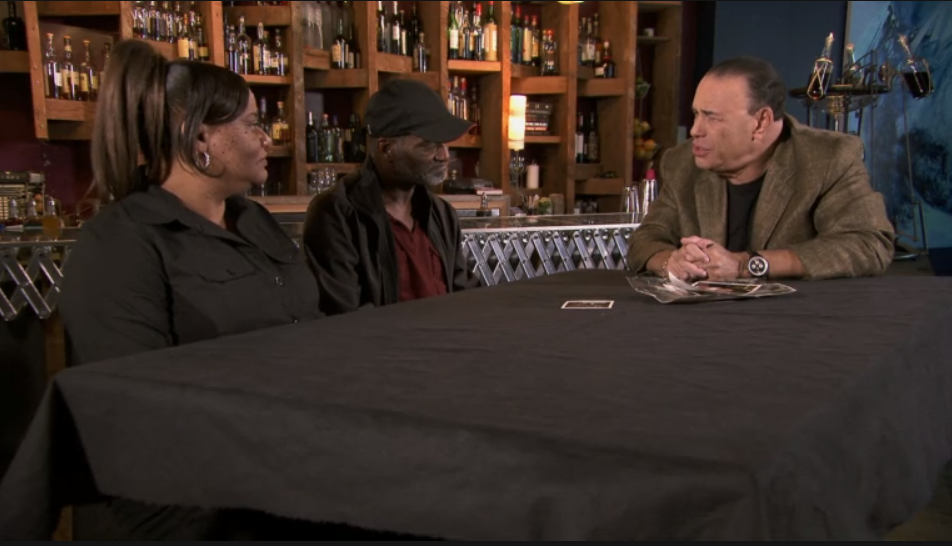 The episode paid tribute to the legacy of Sam Jordan, a San Francisco Golden Gloves boxing champion who became known as the "Mayor of Butchertown," thanks to his strong ties in the community as an activist. He was the first African-American to run for mayor of San Francisco, and Sam Jordan's was the first African-American-owned bar in the city when it debuted in 1959.
Jordan died in 2003, and his historic watering hole is now run by his children, Ruth and Allen Jordan, who explained to host Jon Taffer that they divided it into two businesses, separating the revenue from the kitchen and bar. For Taffer, this was a cause for major concern, as bills were not being paid in a timely manner, and the Jordan siblings were at each other's throats.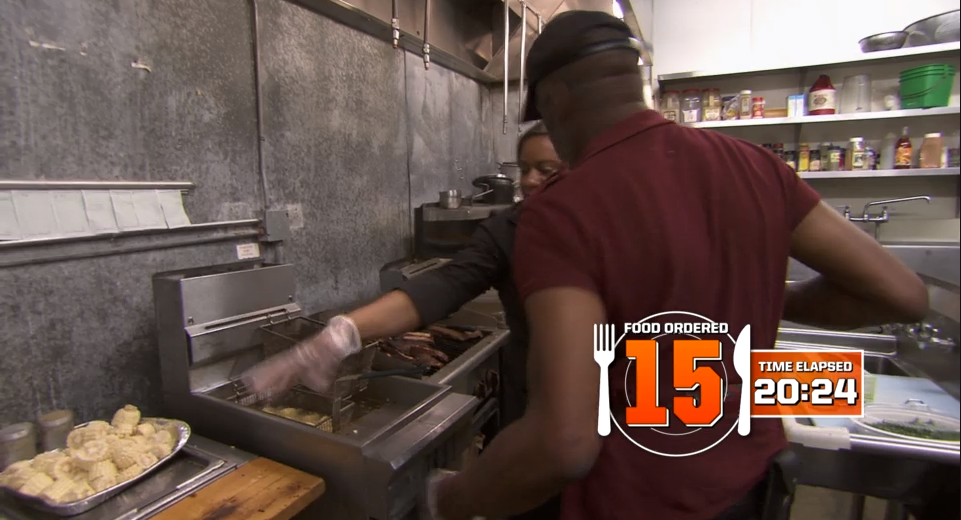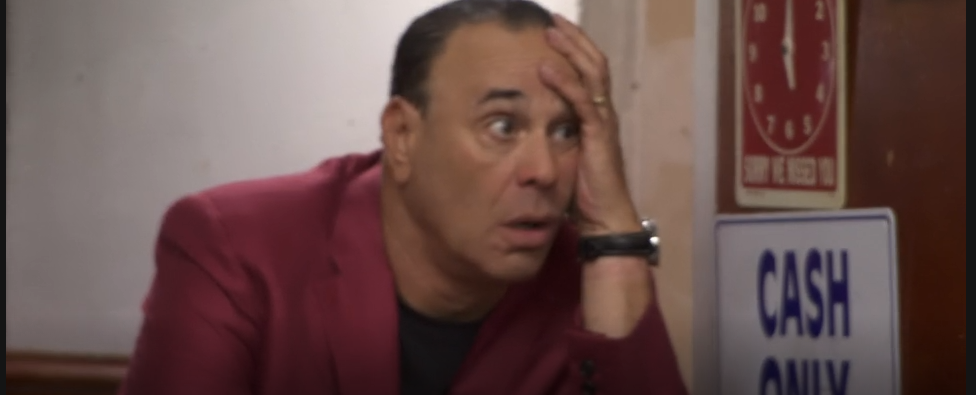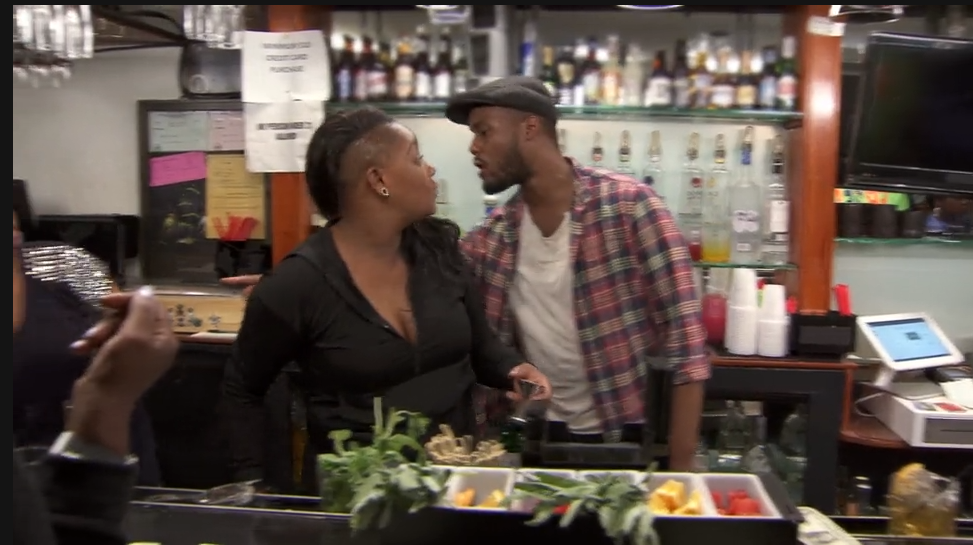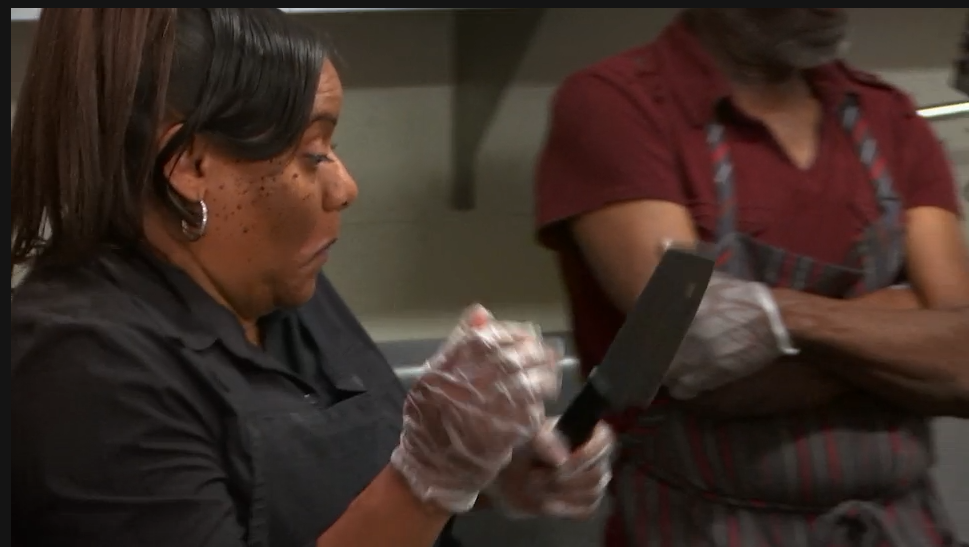 Taffer bridged the gap between the Jordan siblings by overseeing numerous renovations, including a repainted exterior with a plaque; a new bar interior, complete with commemorative photos of the bar's history; an upgraded sound system; and three point-of-sale stations connected to both the kitchen and bar, linking revenue for the two establishments and allowing customers to order everything at the bar.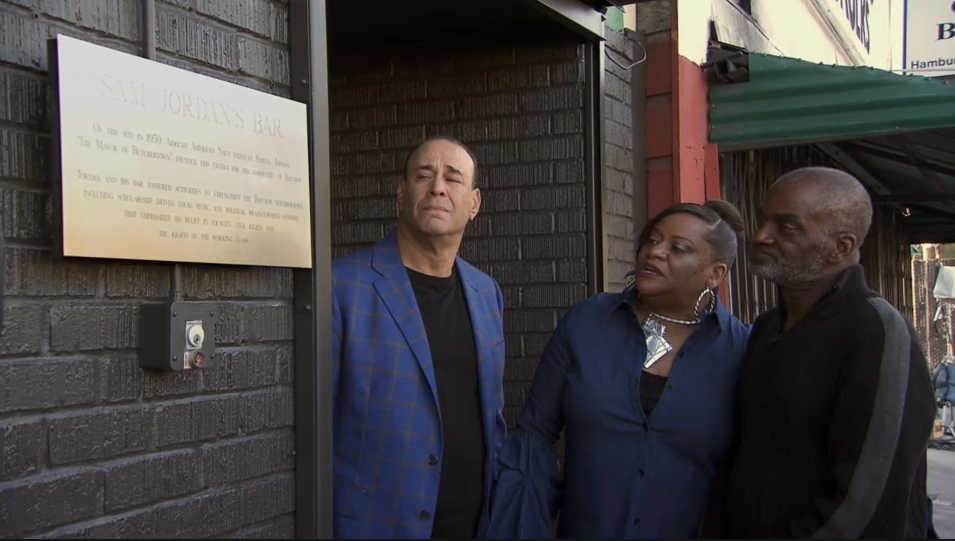 Chef Vic Vegas and mixologist Derrick Turner also helped the bar create some new menu items, such as Jordan's Sweet Tea, fried chicken and french toast, and brisket.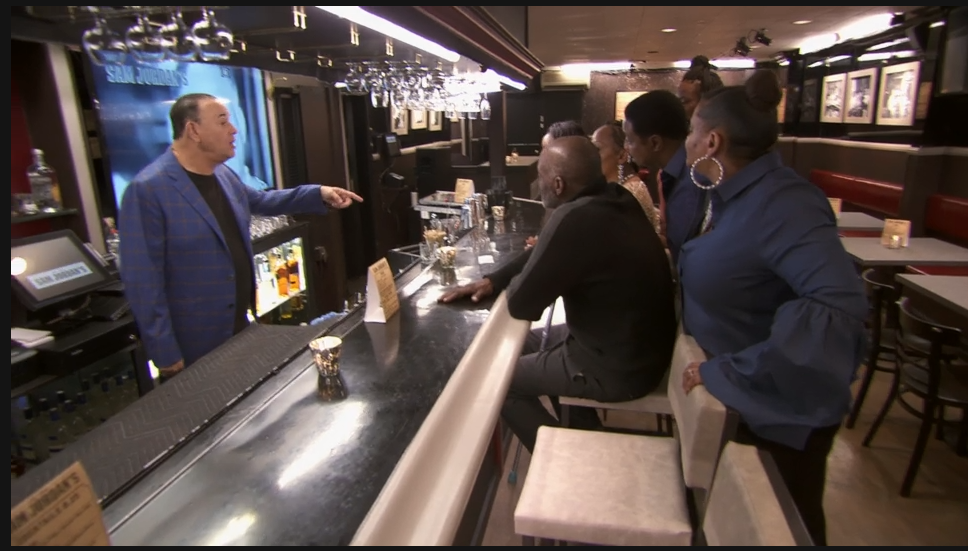 The overarching goal for the improvements, Taffer noted, was to "emulate the legacy of Sam Jordan." Allen and Ruth Jordan told us that they believe he did just that.
Bartender Tiffani Green, who was featured in the episode, told us that she was so busy during last night's celebration, she didn't get to watch the show herself. The bar's regulars "responded positively," she said. "We've been operating under these improved conditions for months, and everyone seems to like it. Some people seemed surprised by the amount of debt [we were in], but that just gives them more of a reason to support us."
For those with cable subscriptions, the full episode, "Getting Jigger With It," can be viewed on Spike TV's website. It will also re-air next Sunday, October 23rd, at 9pm. If you don't have cable, check out a few clips from the episode, or stop by Sam Jordan's and see the improvements for yourself.