Big things are afoot for Haight bookstore the Booksmith, fresh on the heels of its 40th anniversary and recent Legacy Business designation.
Beginning November 1st, the Booksmith will expand its offerings across Haight Street with a new space called "the Bindery," which will debut inside Second Act at 1727 Haight St. Second Act hosted a variety of food vendors before closing that element of the business this summer.
The Booksmith team will immediately transform the 2,400-square-foot space into a "winter literary wonderland" offering "a full array of offbeat, quirky, artistic gifts for children and adults," according to a press release. Of course, they'll also be selling a whole lot of books, as well as establishing an event space for community and literary happenings.
Back in August, Second Act owners Jack and Betsy Rix announced that they would be closing the marketplace in order to focus on events and retail partnerships. 
"When we made the decision to close Second Act earlier this year, we were determined to find a long-term tenant who shares our progressive values of quality and community, and who will enhance and improve the block," Betsy said. "Partnering with Booksmith is a dream come true for us and we cannot imagine a better fit for the neighborhood, or a more exciting use for the space."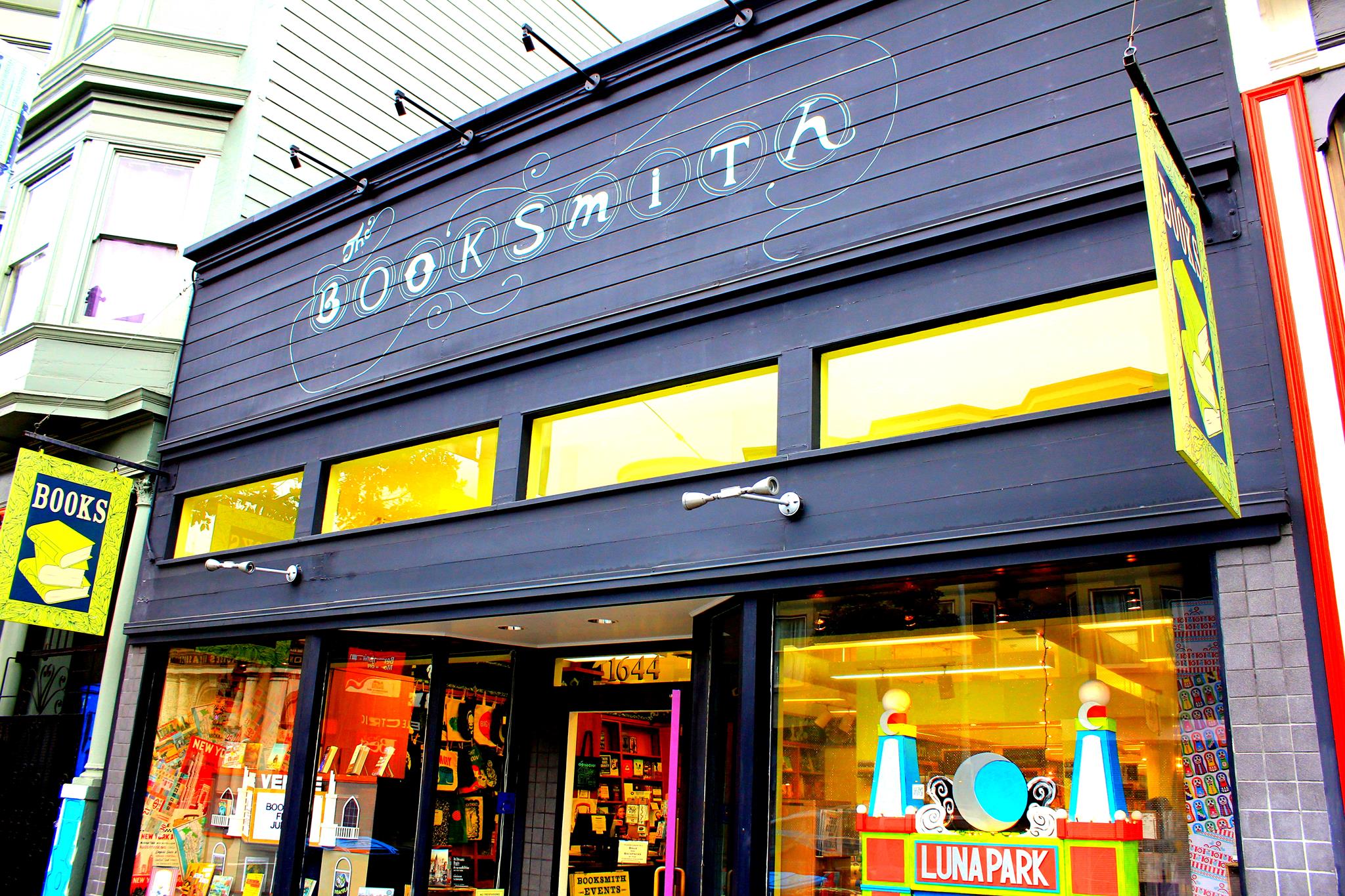 Booksmith owner Christin Evans explained to us that the team will get a feel for the space and make preparations for the new year while running the streamlined holiday pop-up through November and December. Events already scheduled for the Second Act space will be managed by the Booksmith, and beer and wine will be offered for sale courtesy of nearby the Alembic.
"The post-holiday build-out is going to be our chance to really make the space our own," said Evans of the longer-term plans for the Bindery. "Think small cafe, Alembic beer and wine, plenty of books—a nice space to linger and spend time."
The Bindery pop-up shop will be open everyday from 11am to 7pm beginning November 1st; the Booksmith will remain open from 10am-10pm daily (except Sundays, when it closes at 8pm). Stay tuned for more on the Bindery's plans in 2017.