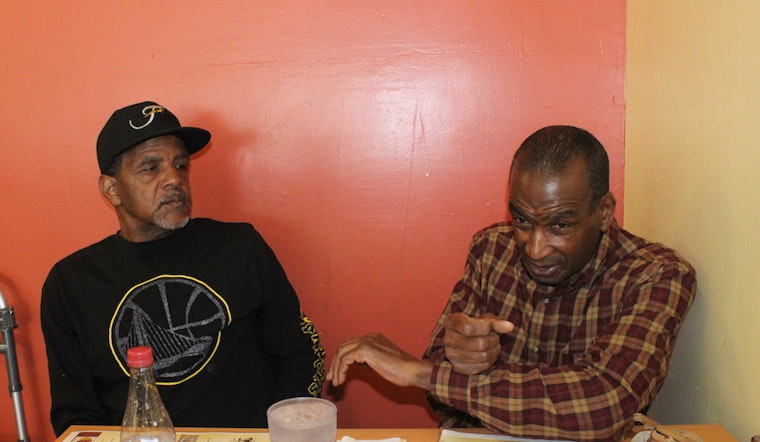 Published on October 03, 2016
Today, this reporter appeared on KPFA's UpFront Radio to discuss the 1966 Hunters Point uprising, a civil disturbance that began after a white police officer shot a black teenager he suspected of stealing a car.
The interview, which focused on "The Fire Last Time," a San Francisco Magazine article that explores the the incident's historical significance, may be downloaded here(discussion starts at 14:17).
Getting ready to go on-air with @UpfrontKPFA to discuss the 1966 Hunters Point uprising. pic.twitter.com/vBcPr8PGra

— Walter Thompson (@YourProtagonist) October 3, 2016
On September 27th, 1966, Officer Alvin Johnson was on patrol in Hunters Point when he encountered three youths in a car he believed to be stolen. The teens fled on foot, but one of them, 16-year-old Matthew Johnson, died after being struck by a bullet the policeman fired as a warning shot.
Matthew Johnson's death touched off several days of unrest that was concentrated in Hunters Point and eventually spread to the Fillmore and Upper Haight. Within hours, city and state officials declared a state of emergency and dispatched National Guard troops to restore order. Eventually, 1,500 armed soldiers entered the City to back up local police.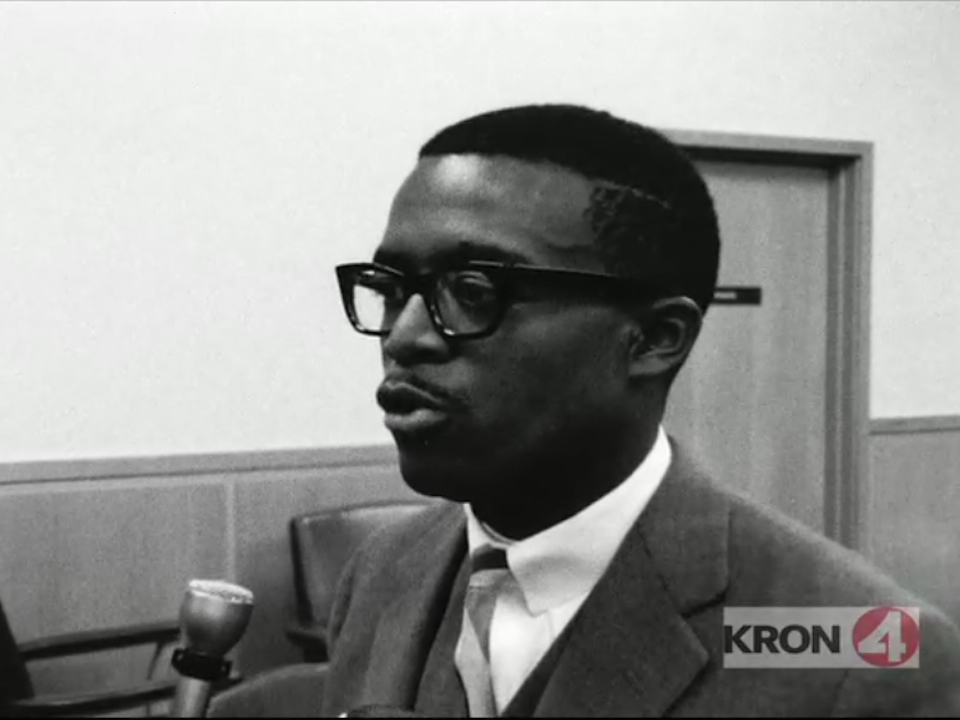 By the time the emergency was lifted, 457 people had been arrested and approximately $135,000 in property was damaged, largely in the form of broken windows (just over $1 million in 2016 dollars). Violent incidents occurred throughout the City: a sniper reportedly took potshots at troops assembled behind Kezar Stadium, and the Bayview Opera House was the scene of a battle that left seven civilians injured with gunshot wounds.
Fifty years later, the uprising is largely forgotten, and Hunters Point is a neighborhood in transition; although it's still home to San Francisco's largest black community, it's still isolated from the rest of the City, culturally and physically.
In today's discussion, UpFront hosts Cat Brooks, Salima Hamirami and this reporter discuss the media's treatment of police violence, the community's relationship with law enforcement, and how gentrification and shifting demographics have changed the face of Hunters Point.