Murals are popping up left and right in Bayview, thanks to a group of local artists associated with an organization called Imprint.City. Led by Bayview resident Tyra Fennell and former District 10 Community Arts Program Manager of the San Francisco Arts Commission. IMPRINT.CITY has been around for two years. It aims to create arts and cultural programs in Bayview while encouraging economic development.
Imprint.City has been making its way through many of the neighborhood's commercial corridors, commissioning artists to paint murals on industrial buildings and the side of storefronts.  If you've been to the Mission District lately, you might have noticed a giant mural they installed on the corner of Twenty-first and Mission Street of Carlos Santana.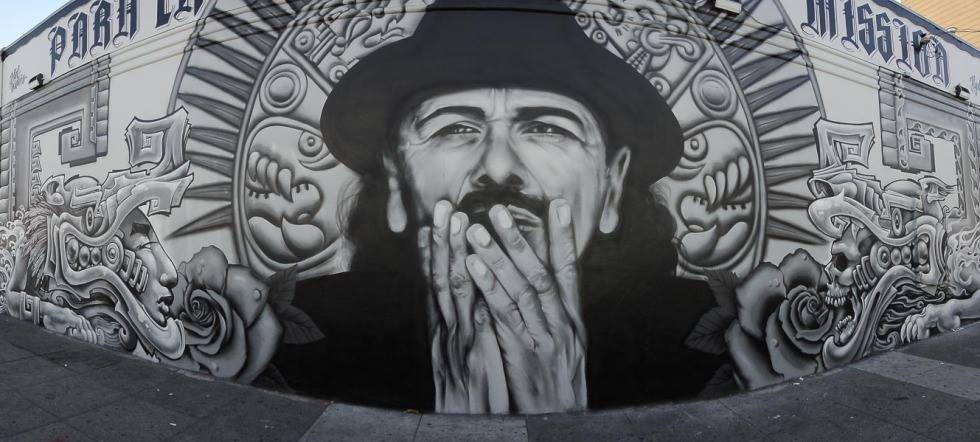 When it comes to the Bayview, many of the murals are themed around current events and community issues: a Mel Waters piece featuring President Obama and Michelle Obama went up at the corner of Oakdale and Third Streets, while Cameron Moberg's mural  "Don't Dump Oil," above the community garden next to the Bayview Opera House and Old Skool Cafe, encourages locals to avoid polluting the local waterways by properly disposing of old oil instead of dumping it into drains or sewers.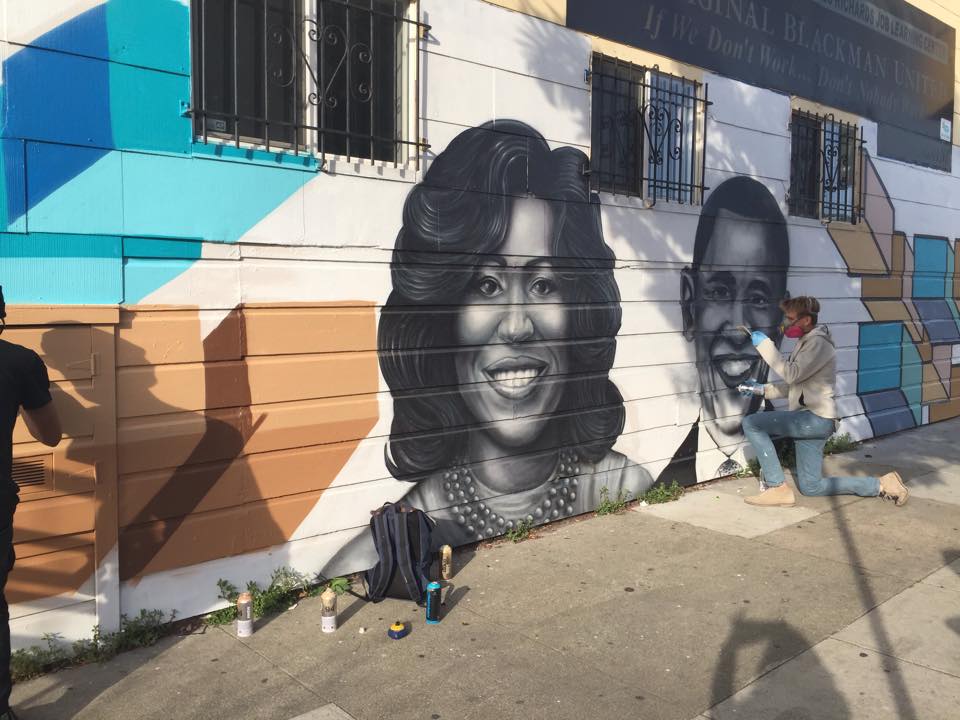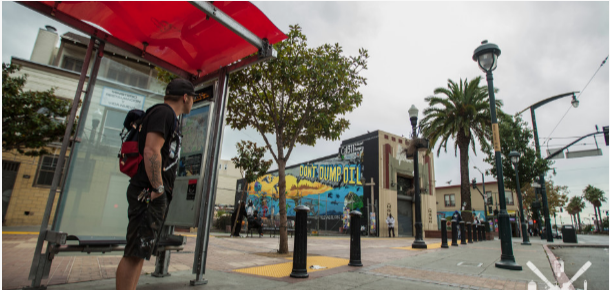 The neighborhood's brand-new Starbucks also features work from Imprint.City artists, including Moberg.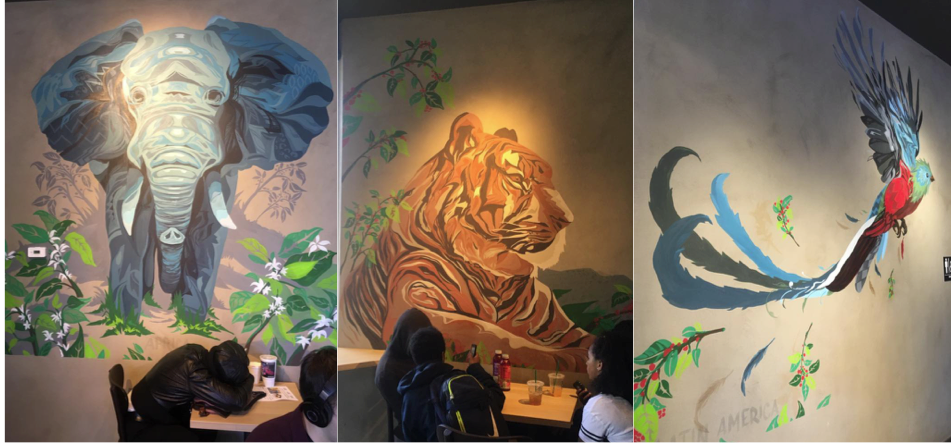 Imprint.City's latest project, on a giant industrial wall on Egbert Avenue, is one of its biggest yet. Painted by Korean artist Chris "Royal Dog" Chanyang Shim, it features a young African-American girl in a traditional Korean hanbok robe. Korean characters above her head translate to the phrase "You will be a blessing." 
"I've known [Shim] for years. I was able to catch him before he headed back to Korea to install this mural. He really captured the spirit of bringing together communities from all walks of life through arts and culture," said Fennell.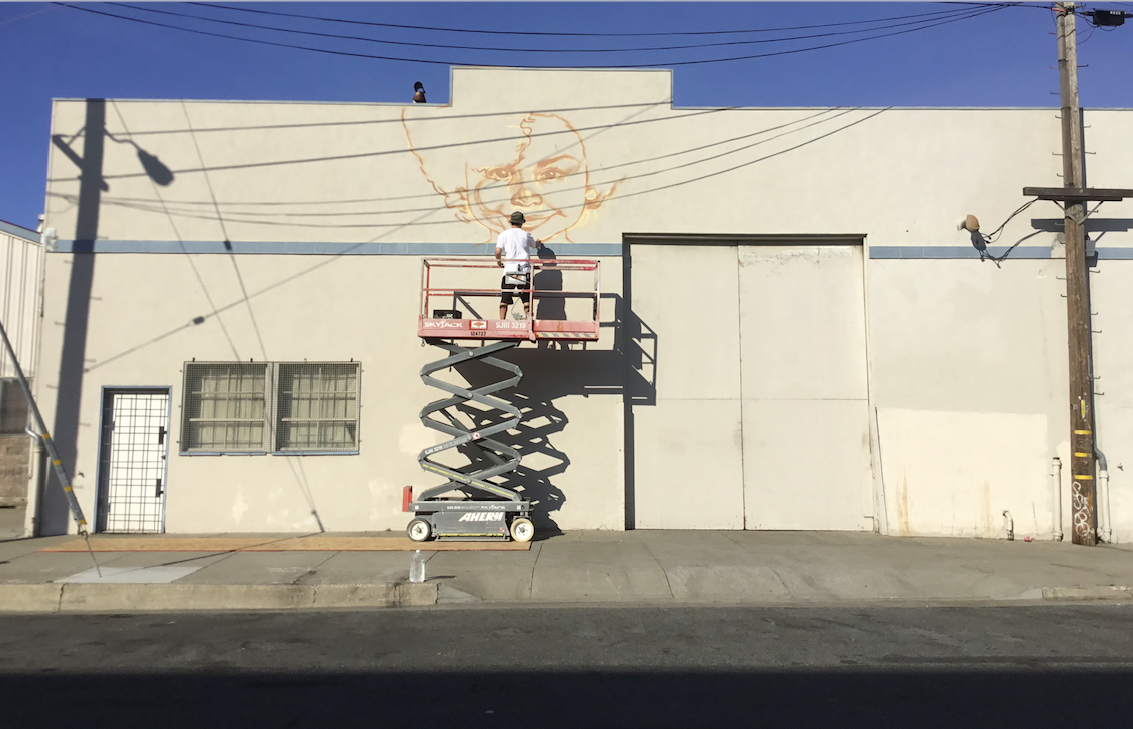 Shim's mural is one of several currently being installed along Egbert Avenue. They'll be officially unveiled during the BayviewLive Festival, a block party merging science, technology, engineering, art, and music, which will take place on October 22nd. 

As part of the event, at least nine other muralists are currently working to beautify Egbert Avenue. Moberg oversees the collective by curating the artwork and working with property owners on concepts while also gathering community input. The murals are mostly commissioned with private funds, but public funds were secured by the California Arts Council.  All of the associated artists are seasoned professionals. Over the past few days, Moberg has been at work on yet another mural, right across the street from Shim's. 
"We've been working on commissioning these murals since IMPRINT.CITY started, said Fennell. "In that time I've gotten to know the building owners on the block and most of them are owned by a man named William Holland, who everyone refers to as  "The Mayor of Egbert." BayviewLive will celebrate the completion of this two year process."
For more information on Imprint.City, check out their
website
.