Early last year, The Market, a new concept grocery store that opened on the ground floor of Twitter's Mid-Market headquarters, announced that it would be opening a second location in the former Big Apple Grocery at 1650 Polk St., which shuttered in 2014. 
But it looks like those plans have been scrapped, and the owners of The Market, Big Apple's current lessors, are trying to sublease the space to any business willing to take it over. 
The original plan was to convert the building to include 7,000 square feet of grocery space, 5,500 square feet of restaurant space, and a rooftop garden equipped with additional seating, according to SocketSite. 
However, Chris Foley, one of the investors in the project, told us that the business is no longer going that route.
"We are only doing large-scale markets where we have scale, and can help small tenants incubate in a place that they normally could not get into," he said. "We can do one thing really well, or a lot of things poorly. We wanted to do one thing really well." He added that the Polk space's smaller square footage would make it hard for the new venture to be viable. 
Foley told us that many companies have been interested in subleasing the location, though he wouldn't divulge which ones. "It's the hottest available space on Polk Street," he said.
We asked Foley if the architectural plans that were originally rendered for the spot, including the rooftop garden, would still move forward. "That's up to whoever ends up leasing the space to decide," he said.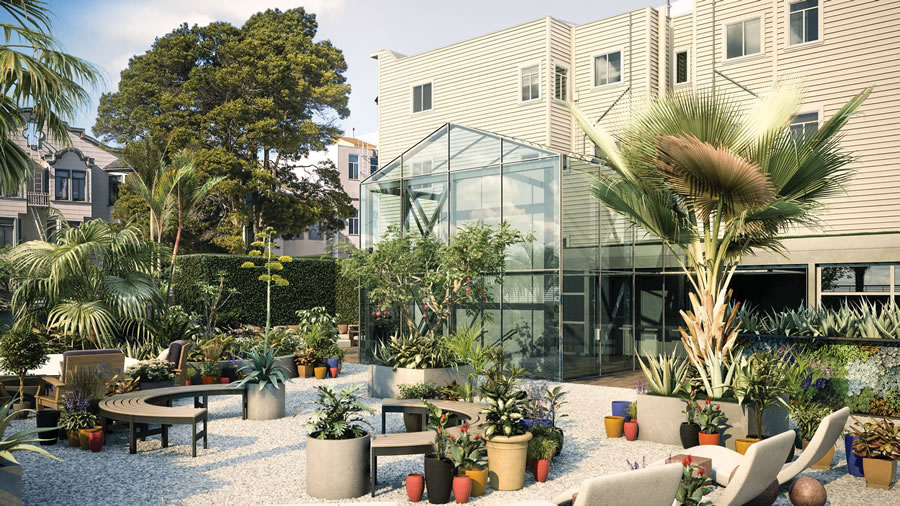 Michael Schoolnik, an active member of Russian Hill Neighbors, told us that he is hopeful that the Big Apple building will be demolished, with housing with ground-floor retail constructed in its stead.  [Update, 1:55pm: Though Schoolnik presented himself as an active part of Russian Hill Neighbors, the organization says that he is not a member.]
"The current building is an antique," he said, arguing that the hole the grocery would potentially fill for Polk neighbors could be equally addressed by the proposed Whole Foods 365 store in the former Lombardi Sports building at 1600 Jackson St.
The potential arrival of Whole Foods is not without contention: Many neighborhood groups have opposed the grocer's proposal, and some have insinuated that the move sparked proposed legislation by District 3 Supervisor Aaron Peskin to ban all new formula retail on the Polk Street corridor. That legislation will be up for a decision later this year. 
As Peskin told us in a previous interview, "If this was a neighborhood that was a food desert, it would be a different story ... Polk Street is not Anywhere, USA. It's one of the reasons why so many tourists visit us."

But to Schoolnik, Big Apple "doesn't have the transformative capabilities that [the former] Lombardi [building] offers," he said. "And Whole Foods 365 is moving forward with processes needed to get their day before the Planning Department."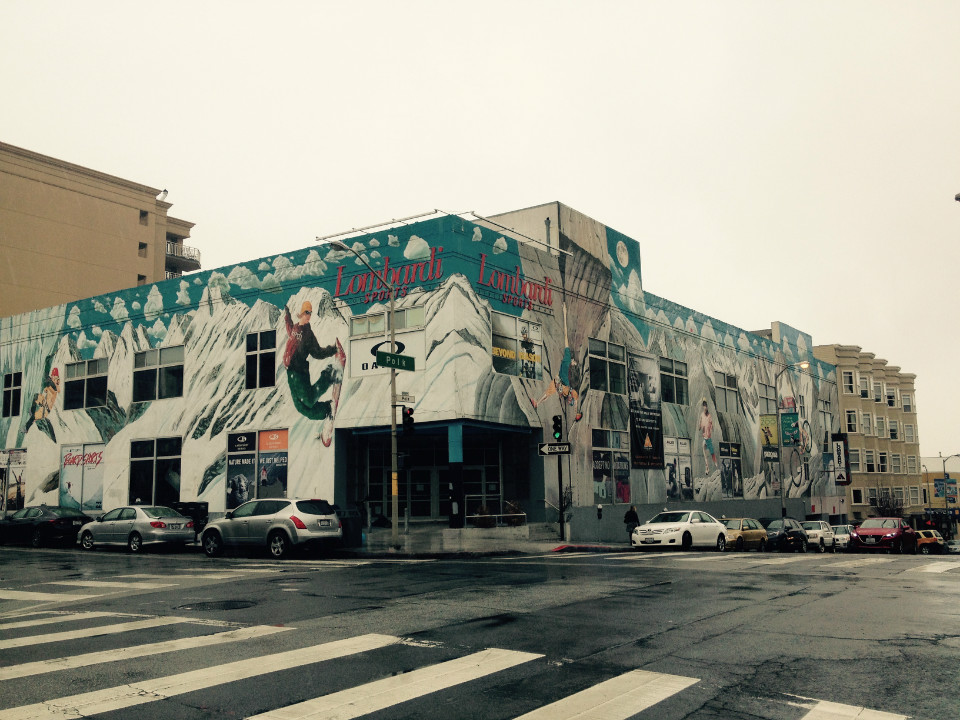 As for a potential new tenant for Big Apple, "I think Chris [Foley] is full of shit," Schoolnik said. "The building is rotting and I don't see any white knight coming in to occupy it. Anyone with funding is going to want to totally rebuild it. So I say, why not tear it down, and put in the housing that Peskin has a hard-on for? Somebody's got to grow a pair and admit that it's back to the drawing board."
Not everyone in the neighborhood agrees with that argument. Moe Jamil, president of Middle Polk Neighborhood Association (MPNA), told us that while he was disappointed that The Market wouldn't be moving forward, "the best thing for that spot is another grocery store."
MPNA has expressed opposition to a new Whole Foods, partly because of concerns with traffic flow out of the on-site garage, which would have its entrance and exit on Jackson Polk Street. (The Big Apple location doesn't have any parking.) 
"We look forward to working with The Market to find an appropriate tenant for the space that serves the Middle Polk community," Jamil said in a statement. "We are confident that another great independent local business will seize this opportunity."
Emily Harrold, the president of Russian Hill Neighbors, agrees with Jamil.  "We hope a retail business which will serve a diverse set of residents in our community will take [The Market's] place," she wrote in a statement. "Increased opportunities to access basic goods or services, within walking distance of one's home, will help keep more families, especially, in our area. [It's] a positive thing."
Peskin also appears to prefer a retail use for the space instead of mixed-use housing, saying in a statement that he's "working with Polk Street's merchant and resident communities to get independent neighborhood-serving retail into this prime location at 1650 Polk."
"Polk Street is one of the last diverse and funky commercial corridors in the city," Peskin writes. "And it has cultivated a new generation of committed advocates who care about keeping it that way.  We're all excited to find the right fit for this spot."
We'll keep you updated when we learn of any new suitors vying for the still-vacant store.