Following a night of protest around the city, high school students from the Outer Richmond and Mission District have walked out of class this morning in protest of President-Elect Donald Trump.
In the Outer Richmond, roughly 250 students from George Washington High School are marching down Geary Street to Civic Center.
The students are chanting, "Together we are one," and "We won't stop," as vehicles driving past honk and cheer in support.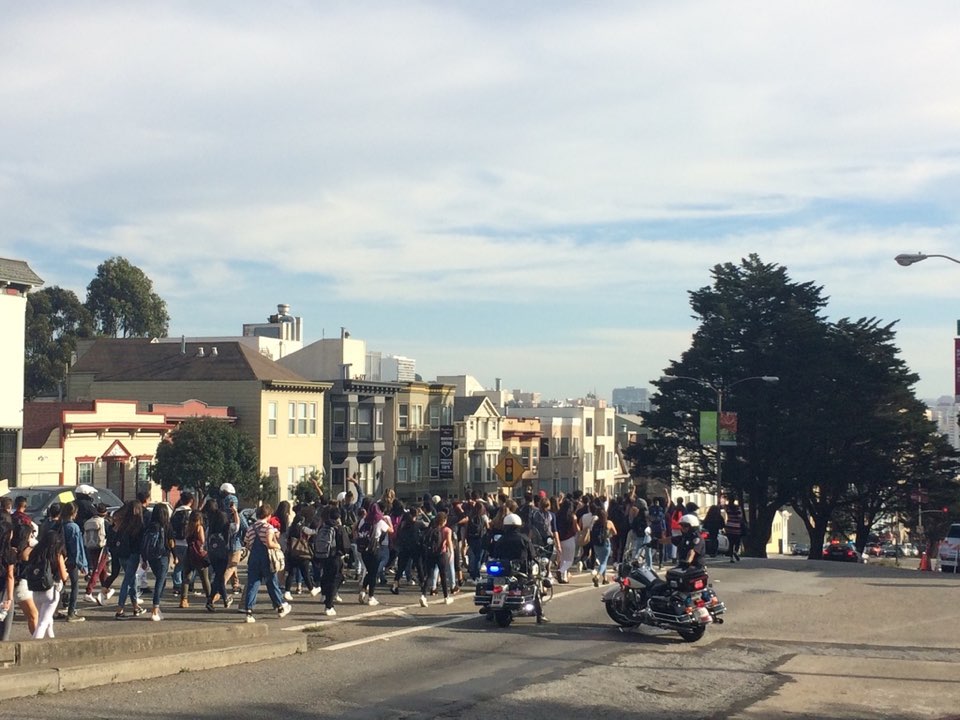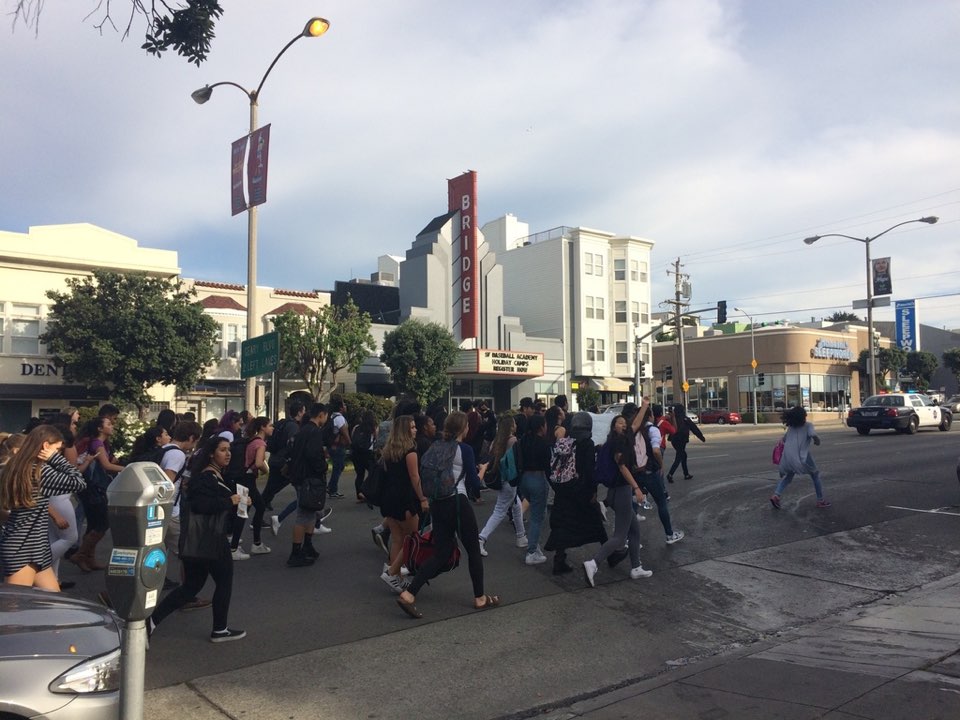 At the same time, a group of Mission High School students are also marching from their neighborhood to Civic Center.
Hundreds of mission high kids streaming down Valencia to Market Street pic.twitter.com/9SVJBdDAkc

— J.K. Dineen (@SFjkdineen) November 10, 2016
According to Chronicle columnist J.K. Dineen on Twitter, the students have taken to the streets, and drivers may want to avoid the Civic Center area for the time being.
Protesters take over inbound lane on market street. pic.twitter.com/0AAYk4AiyG

— J.K. Dineen (@SFjkdineen) November 10, 2016
Mission High School student protest. "Eff DT" pic.twitter.com/eLOD08AB4D

— TRXTRMXTR (@TRXTRMXTR) November 10, 2016
Update, 10:30am: It appears Mission High students are continuing to march inbound on Market Street toward the Financial District, stalling public transit along the corridor.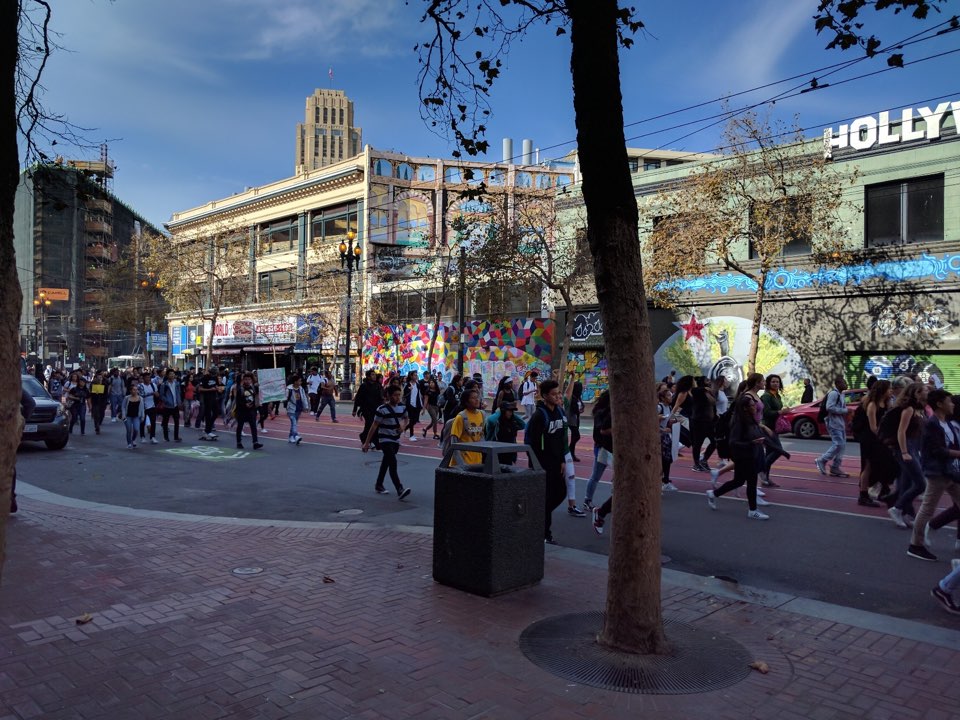 Reports on Twitter suggest that at least 10 San Francisco schools are participating in protests this morning.
#SFUnified Deputy Superintendent says at least 10 SF schools participating, now marching down Market Street against @realDonaldTrump pic.twitter.com/ovFI2YK5sg

— Sarah Ravani (@SarRavani) November 10, 2016
Update, 10:56am: Tipster Robert P. says hundreds of students are now marching through the Financial District on the way to a pier on the Embarcadero near the Bay Bridge.
The KRON is currently streaming live video of protesters on the Embarcadero.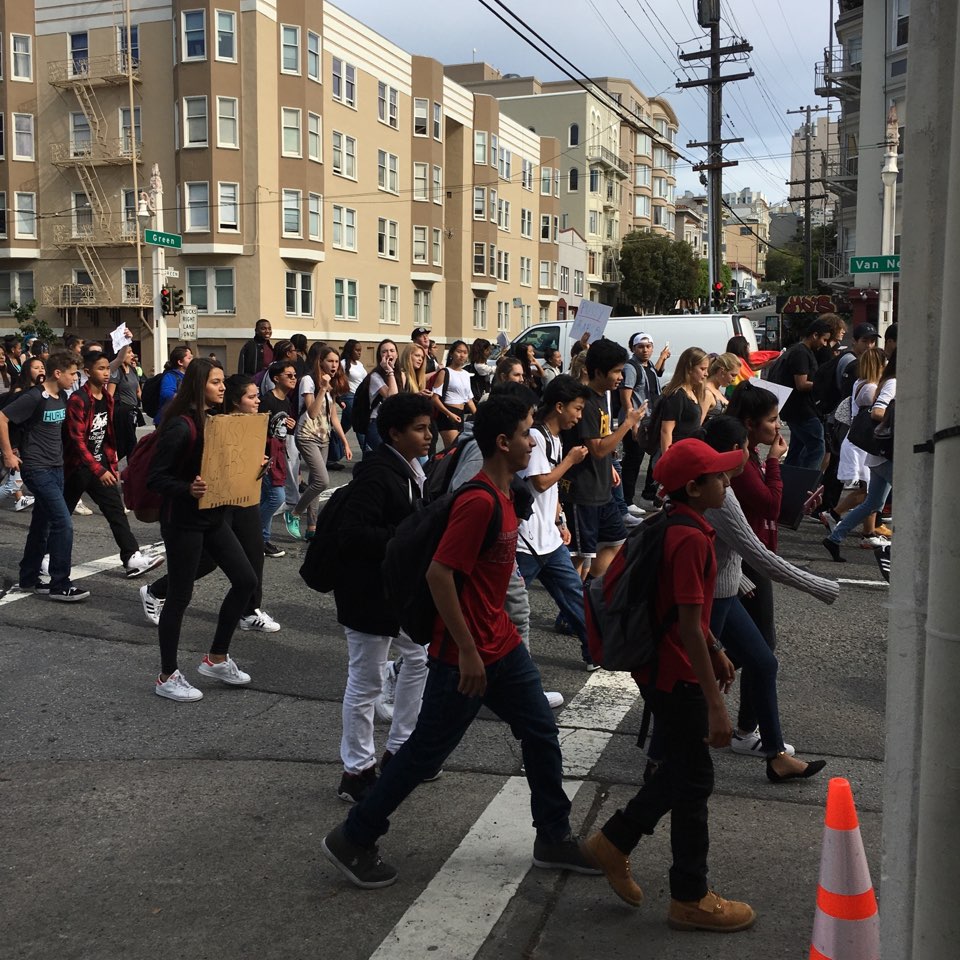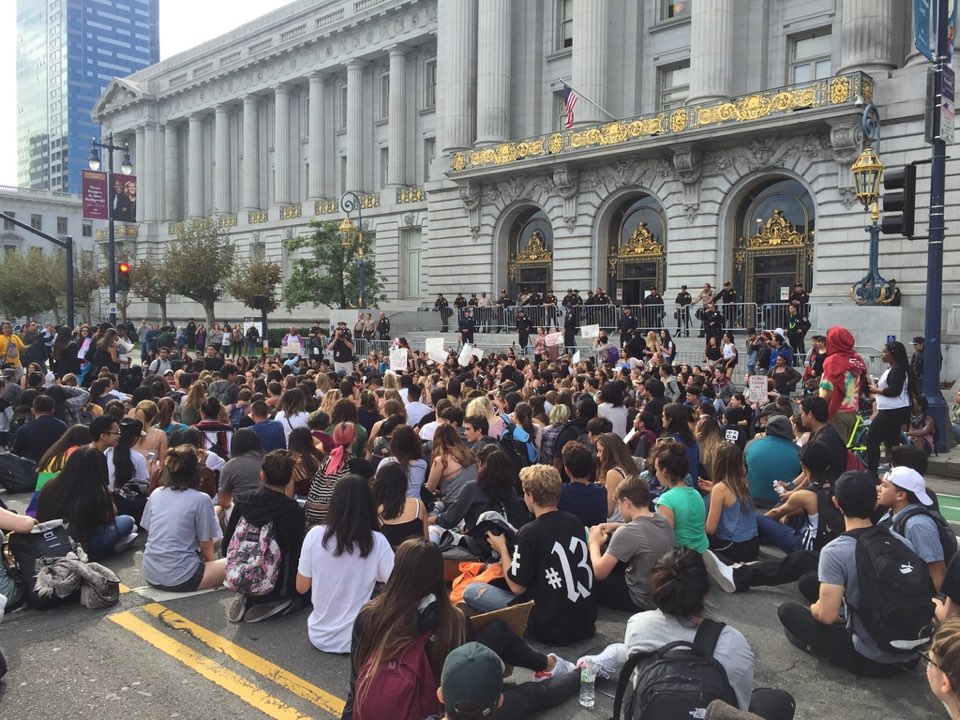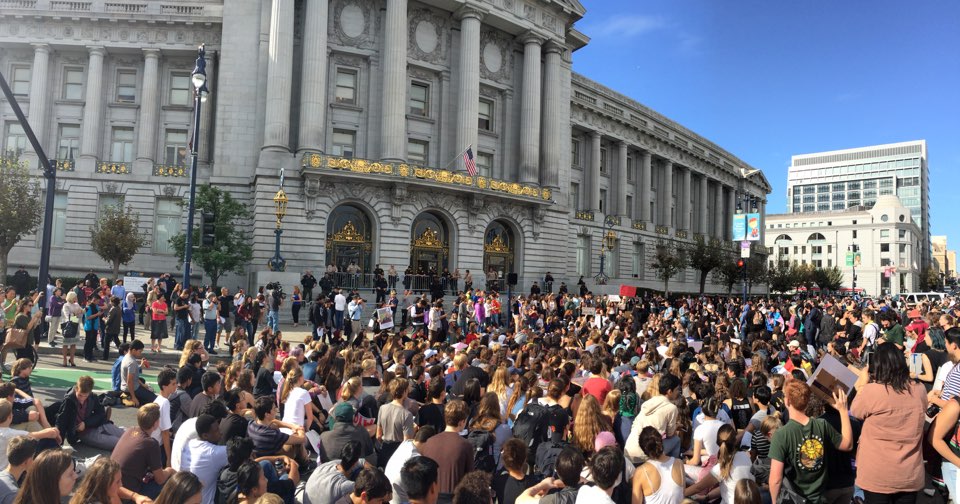 Thanks to tipsters Mike F., Jes W., Geri K., Robert P, Meredith V. and Hoodline editor Steven B. To share more photos and info from today's protests, text us at (415) 200-3233.