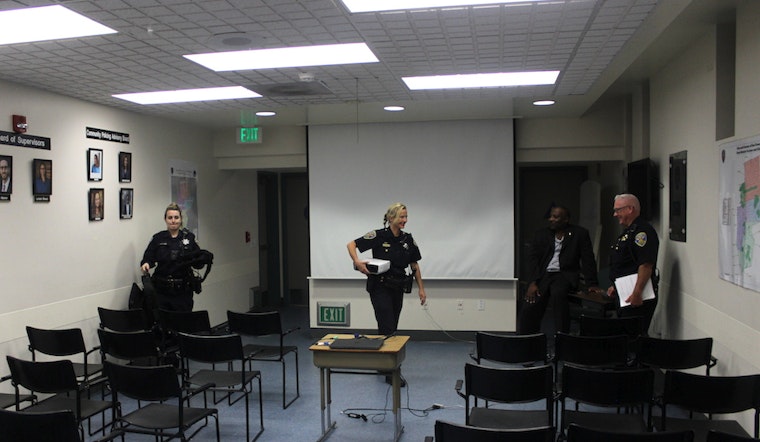 Published on November 09, 2016
For the first time in two years, the only attendees at last night's monthly Park Station community meeting were on-duty SFPD personnel and this Hoodline reporter. After delaying nearly 20 minutes, Capt. John Sanford, Jr. shared a hard copy of his PowerPoint presentation and adjourned the session.
This month, the two-person Homeless Outreach Team of Ofcs. Jeffrey Sung and Ryan Crockett were selected as Park Station's Officers of the Month. Each day from approximately 3am to 1pm, Sung and Crockett respond to homeless-related emergency calls and patrol the district for quality-of-life crime violations.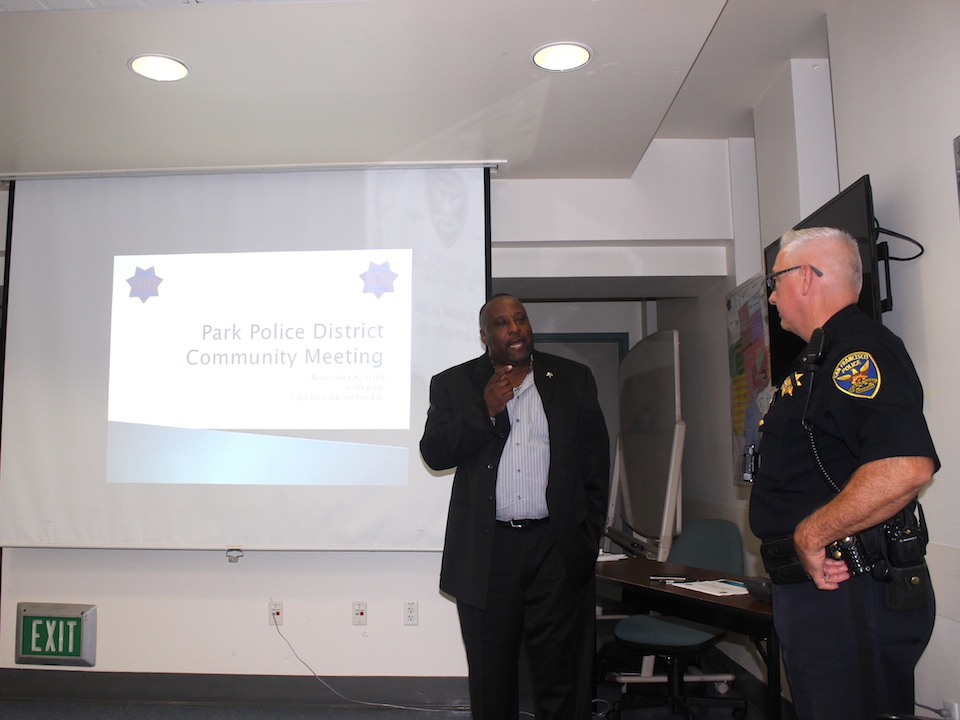 As part of their work, the team refers people to city services like "shelters and clinics, especially when we detect mental illness," said Crockett in a statement.
Thefts from vehicles in October were down 10 percent compared to the same time last year, from 117 incidents to 110. All told, 1,352 car break-ins have been reported across Park District since the beginning of this year. Twenty-nine cars were reported stolen in October 2016, compared to 59 cars in October 2015.
Robbery reports decreased 34 percent in the district from last year; 6 incidents were reported last month, compared to 9 in October 2015. Burglaries also fell, with only 24 reports, compared to 32 the year before.
Turning to traffic operations; police cited 26 drivers last month for running red lights, 362 for blowing through stop signs, 36 for encroaching crosswalks, and 123 for speeding. Sixty-seven drivers now wish they hadn't been caught using a mobile device behind the wheel—7 bicyclists were cited for various offenses, as well as one pedestrian.
The next monthly Park Station briefing will be held on Tuesday, December 13th at 6pm at the station house's community room at 1899 Waller St. Will more locals show up, or will holiday parties prove too tempting? Only time will tell.