By
Susan Xu
- Published on December 15, 2016.
Oakland stopped being "cheap" a long time ago. Median income in the city is about $53,000, and an average month's rent is $2,728. Buying a cup of coffee on the way to work will run you at least $675/year -- and that's if you never tip.
To keep body and soul together, try one of these highly recommended Downtown hot spots; they're guaranteed to lull you into a food coma without draining your bank account.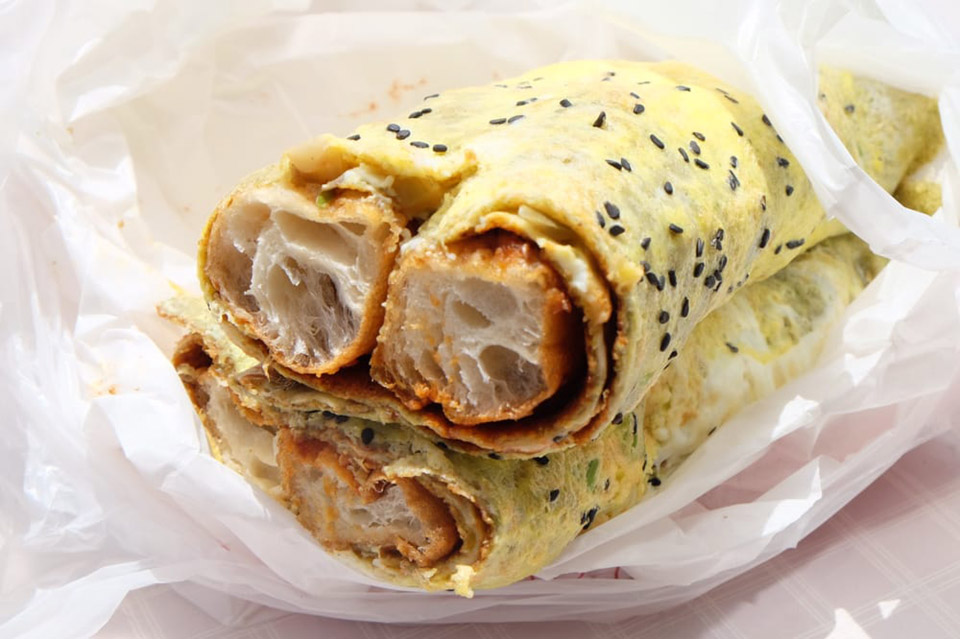 Tian Jin Dumplings
Tian Jin Dumplings (989 Franklin St. Ste B) is quite literally a hole in the wall. It's not much more than a small, takeout window, surrounded by a few nearby tables and stools. While it no longer sells dumplings and pork buns, it continues to offer affordable xiaochi (small eats) alternatives, including savory egg crepes and crispy fried dough (you tiao). 
Happy Burrito

At Happy Burrito, you'll find standard fast-food Mexican fare like the Super Burrito. The casual taqueria doesn't boast a fancy interior, but that doesn't stop people from lining up for its meat-stuffed tortillas, served with colorful toppings like guacamole, sour cream, lettuce, and tomatoes. (Two locations: 1616 Webster St. and 564 14th St.)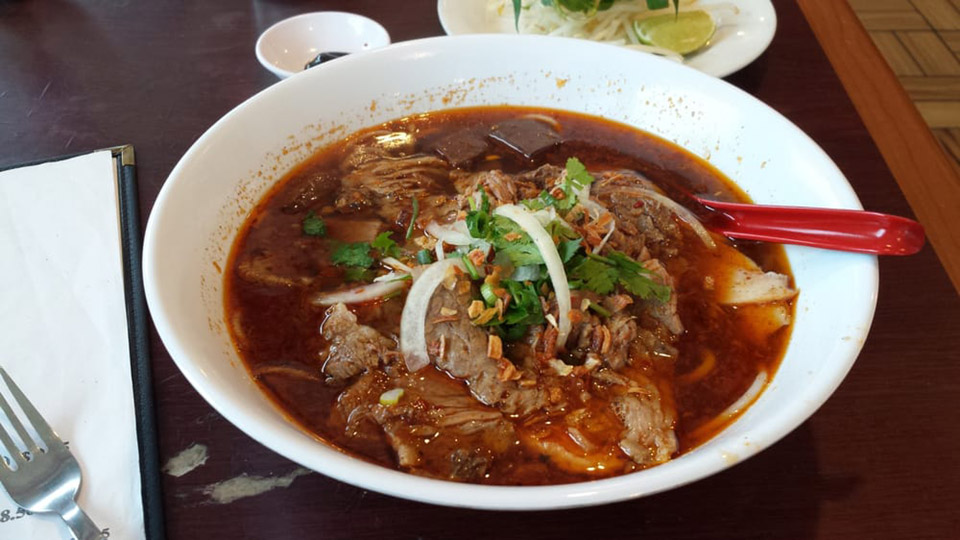 Kim Huong
Kim Huong (304 10th St.) is a casual Vietnamese restaurant in Chinatown, regarded by some as one of the best pho places in Oakland. Indeed, the pho, served with fresh herbs and lime, is an obvious choice for noodle aficionados, but the menu also includes "Cajun Fusion Specials" like Fried Catfish and Shrimp.
Trueburger
In 2010, chefs Greg Eng and Jason Low joined forces to open this modern burger establishment (146 Grand Ave.), which offers classic American burgers and hand-spun milkshakes. It only uses natural, pasture-raised beef, ground daily and formed into 5.0 oz. patties that are seared on a flat top griddle.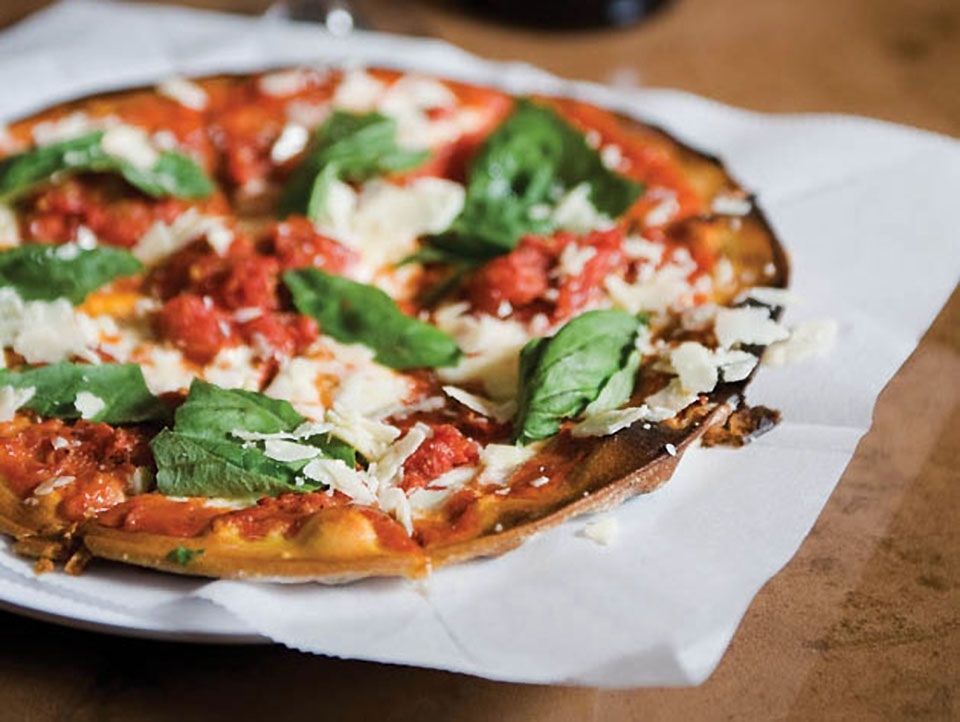 Basil Pizzeria
Basil Pizzeria (300 13th St.) specializes in Neapolitan style pizza and offers 15 varieties of pie. Try the classic Margherita (San Marzano tomatoes, fresh mozzarella, fresh basil and parmesan cheese) or opt for a fancier option like the Calabrese (salami, sausage, red pepper flags, goat cheese, mozzarella and organic arugula).
Ben's Restaurant
East Bay Express calls Ben's Restaurant (398 3rd St.) "The Best Chinese Restaurant in Oakland That You've Never Heard Of." The family-owned business has been in operation for nearly three decades. An off-menu favorite is the Wednesday fried chicken special, served with accompanying condiments, such as a house-made black bean hot sauce.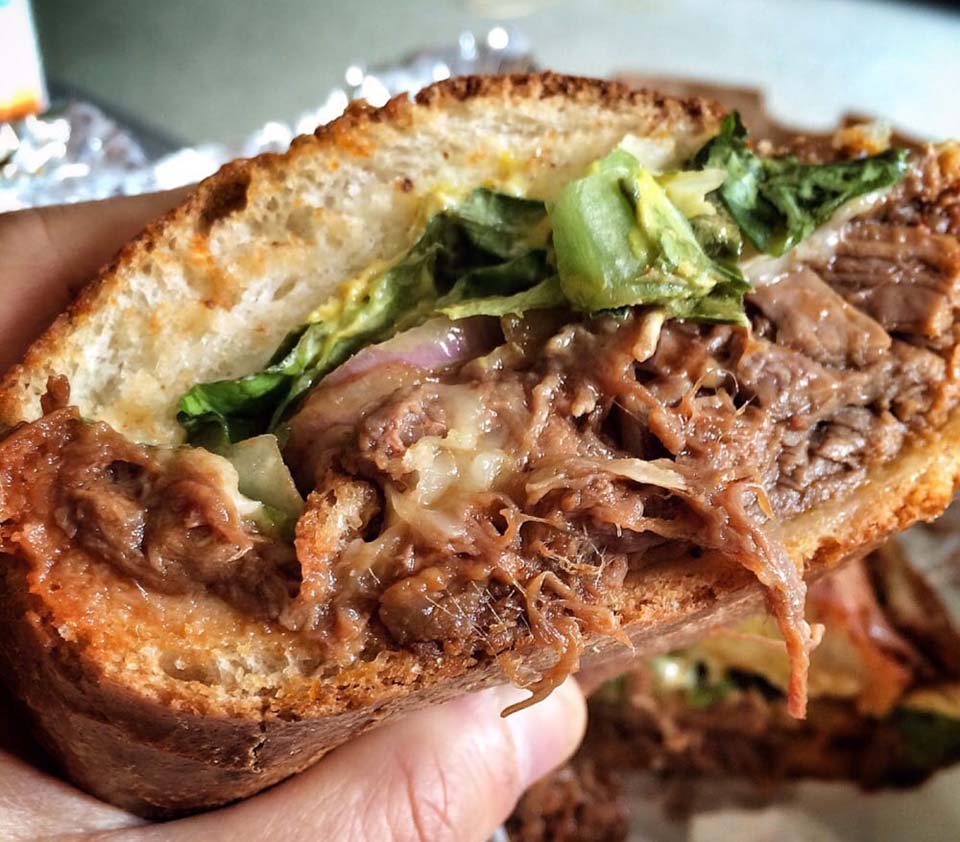 The Lunch Box
You'll likely find yourself standing on a line at The Lunch Box (1720 Franklin St.), but made-to-order sandwiches await those who are patient. Pair your meal with soup or salad, or try a hot meat platter, which comes with mashed potatoes, gravy, salad and a roll.
Autobahn Cafe
Autobahn Cafe's (571 5th St.) original owner retired from the business in 2010 and handed her cafe to chef Felipe, who's introduced new flavors from Germany, Italy, Greece and Asia. The homemade sausage sandwich (mayonnaise, mustard, jalapeño jack, tomatoes, and organic greens) is one of his most popular items.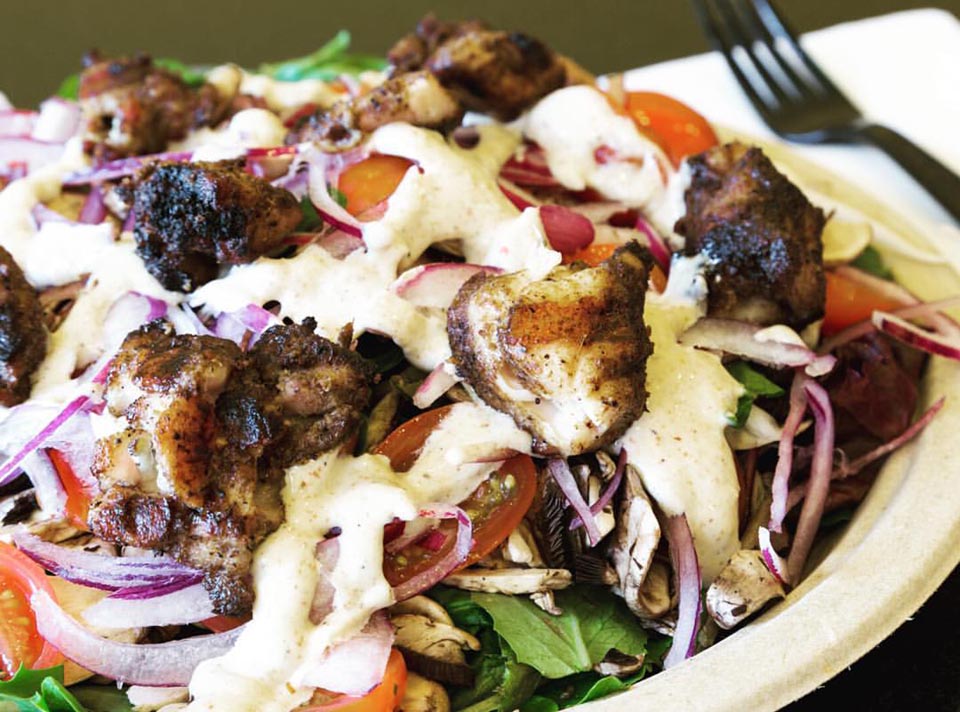 Suya African-Caribbean Grill
The main dishes at Suya African-Caribbean Grill (408 22nd St.) consist of grilled meat, veggie or prawn skewers, along with sides like roasted potatoes, seasoned rice, and sweet potato chips. In addition to the Oakland location, there's a Berkeley outpost (2130 Oxford St).
Anula's Cafe
Freshly-prepared food, reasonable prices and rotating daily dishes make Anula's Cafe (1319 Franklin St.) a popular lunchtime option in Downtown Oakland. The extensive menu includes salads, soups and gourmet deli sandwiches, as well as hot entrees such as the Jerk Chicken platter.
Let us know some of your favorite, affordable lunch spots in downtown Oakland in the comments, or text your tip and a photo to (510) 757-9959.