San Francisco is filled with houses that hold more than their share of history, and the pale yellow house at 625 Morse St., in the Crocker-Amazon neighborhood, is no exception.
It was here that 19-year-old heiress Patty Hearst—granddaughter of publishing powerhouse and former San Francisco Examiner owner William Randolph Hearst—was arrested on September 18th, 1975.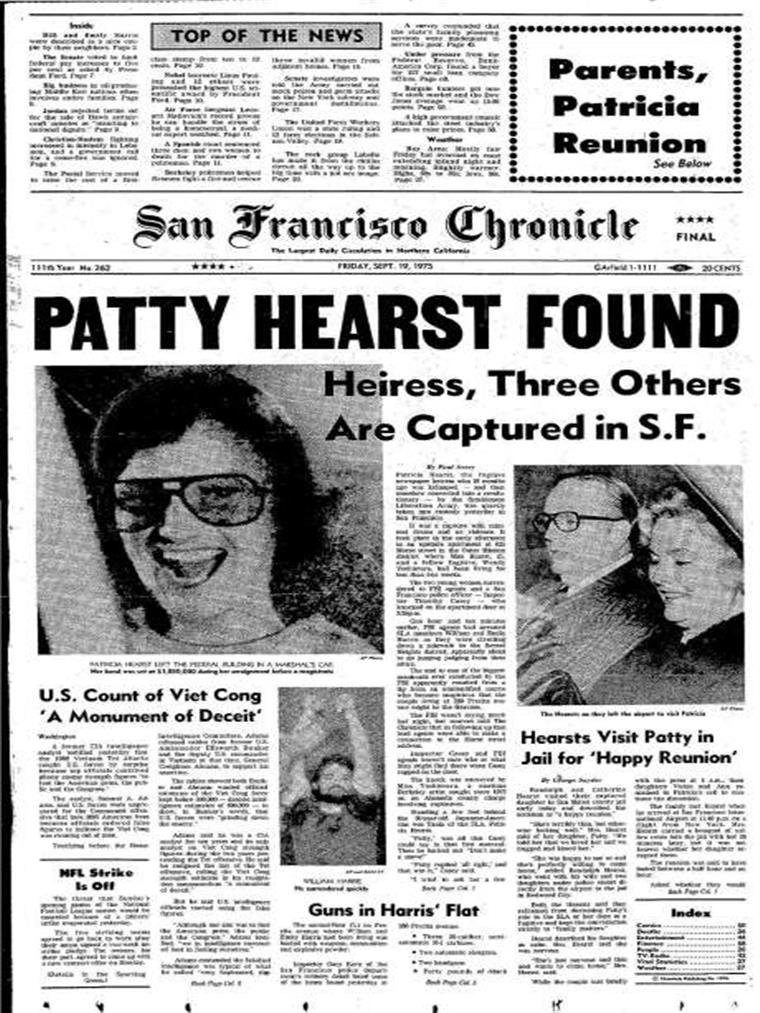 19 months before, on February 4th, 1974, Hearst has been kidnapped from her apartment at 2603 Benvenue Ave. in Berkeley by members of the Symbionese Liberation Army (SLA).
They planned to use her as ransom to free two SLA members who had been incarcerated for the murder of Oakland Superintendent Marcus Foster. The radical group also demanded that Hearst's father, Randolph, donate millions to create a free food program for low-income neighborhoods.
In the year and a half that Patty Hearst spent in captivity, she was held in a number of safehouses around San Francisco, including 1827 Golden Gate Ave., one at 1235 Masonic St., and 288 Precita Ave. After several months, Hearst decided to join her captors, changing her name to Tania and assisting in the April 15th, 1975 robbery of the Hibernia Bank, located on the corner of Noriega and 22nd Avenue in the Sunset.
Five months after the robbery, Hearst was finally apprehended at the Morse house. Here's how the San Francisco Chronicle described it at the time: 
"It was a capture with minimal drama and no violence. It took place in the early afternoon in an upstairs apartment [on] Morse Street in the Outer Mission District, where Miss Hearst, 21, and a fellow fugitive, Wendy Yoshimura, had been living for less than two weeks."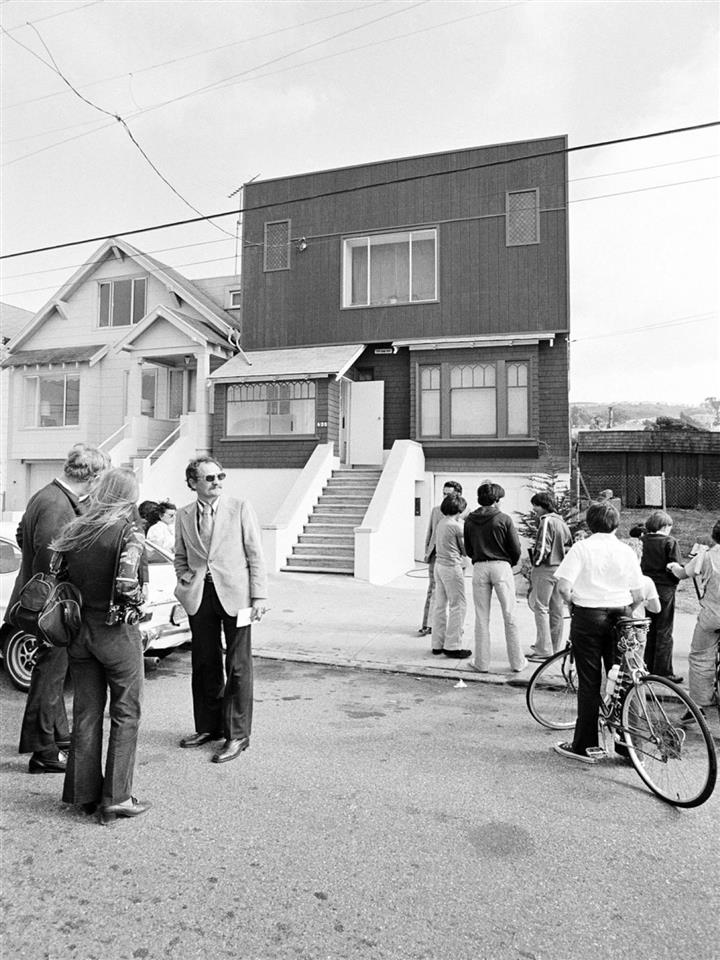 The upstairs apartment was a $180-a-month flat in the 1,479-square-foot, single-family residence, which was built in 1915. Currently, the house has six rooms total, with two bathrooms. 
After a brief moment in the center of a national scandal, the house quietly returned to its placid life on the top of a hill in Crocker-Amazon. Less than years after Hearst's arrest, on March 11th, 1977, the house sold for $60,000. It most recently sold on December 26th, 1995, when it went for $170,000.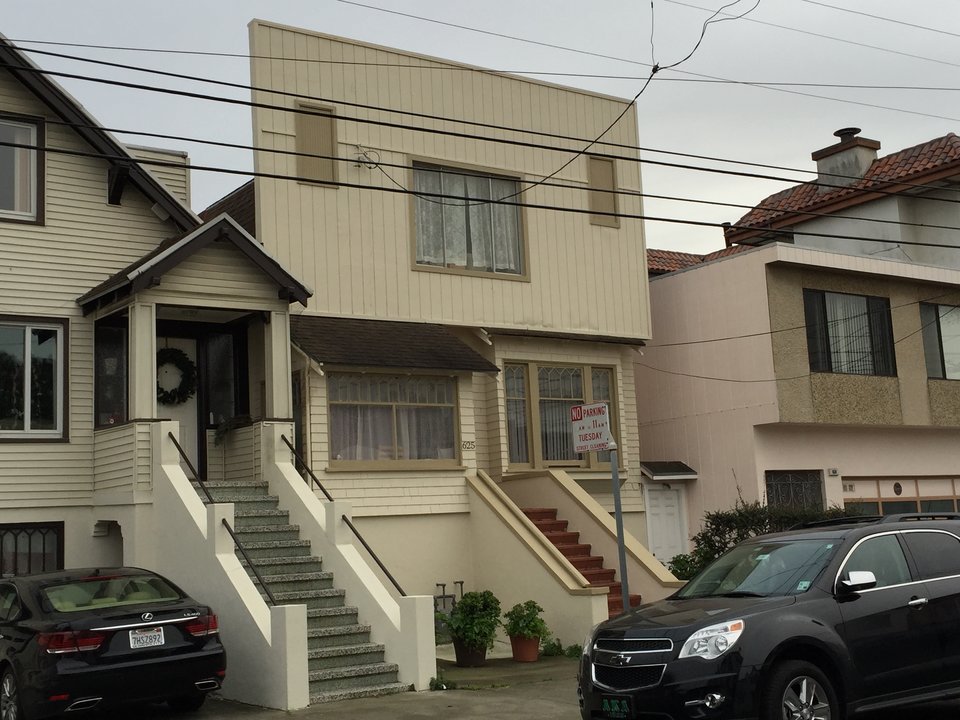 Although Hearst showed signs of Stockholm syndrome, a psychological condition in which a captive develops sympathy or affection for their kidnappers as a survival strategy, she was nonetheless tried for bank robbery, and sentenced to 35 years in prison.
That sentence was later reduced to seven years, of which she served 22 months before her sentence was commuted by President Jimmy Carter. Shortly after her release, she married a policeman who she met when he was helping to protect her on bail, and the couple had two children.
Now 62, Hearst is a philanthropist and trains dogs for dog shows; she also wrote a memoir about her time in captivity, and has appeared in small roles in several of John Waters' films. In his final day in office, President Bill Clinton granted her a full pardon.