Published on December 01, 2016
It's December 1st, and holiday gifting season is officially upon us. If you haven't already checked off your entire gift list via Black Friday and Cyber Monday sales, Hoodline's neighborhood editors are here to help with recommendations for their favorite places to shop local in their neighborhoods. (As an added bonus, many of the shops also sell products made right here in the Bay Area.)
Whether you're looking for fashionable attire, fun toys, culinary delights, or a hand with your holiday greeting card list, we've got a spot for you. Read on, and be sure to share your favorite spots with fellow shoppers in the comments.
Bayview
The African Outlet (4942 Third St.) is known for its cultural artifacts and traditional African attire, but it also offers stylish decorative items, hand-crafted jewelry, scented oils, incense and sage—all which are reasonably priced and make for a unique holiday gift. —Meaghan Mitchell, Bayview/Fillmore neighborhood editor
Castro
Shopping for naughty or nice recipients this holiday season? Swing by Giddy Candy (2299 Market St., though its storefront is on Noe). Whether it's something chocolate-covered and sweet for that one special person, or something sour and chewy for your family grinch, you'll be able to share some local Castro giddiness—and some candy—wherever the season takes you. —Shane Downing, Castro neighborhood editor 
Cole Valley/Inner Richmond
Owners Richard and Amanda Weld live steps away from Tantrum (858 Cole St.), Cole Valley's vintage toy and gift shop that's also expanded to a second location in the Inner Richmond (248 Clement St.) Both stores are stocked with a wide variety of distinctive children's toys, crafts, books, housewares, accessories and other products that embody what the Welds describe as "curated whimsy." —Walter Thompson, Inner Sunset/Cole Valley neighborhood editor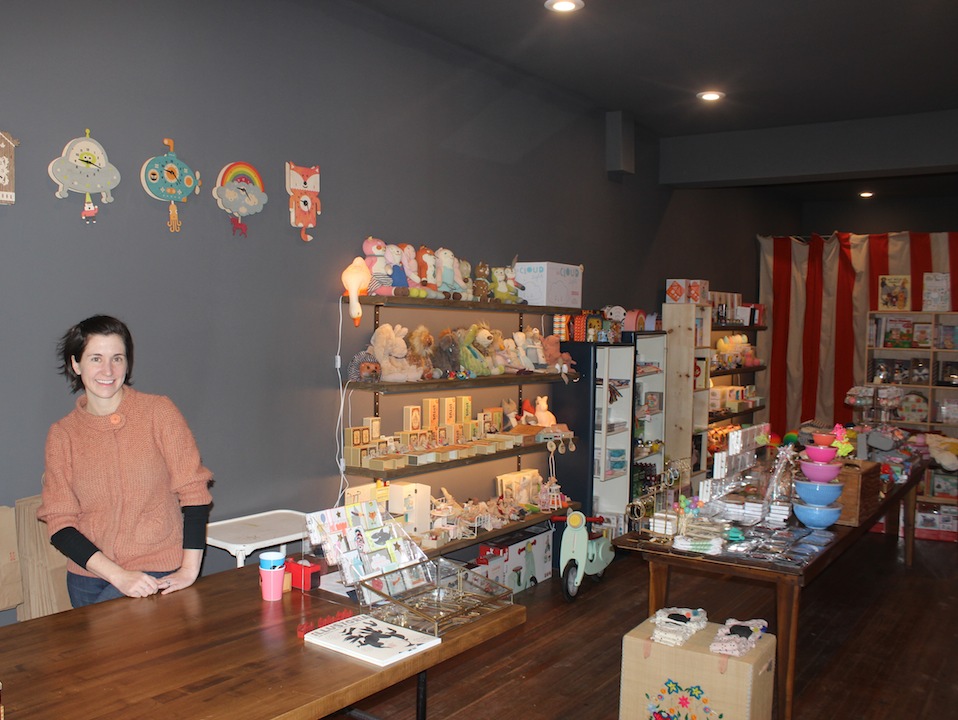 Divisadero
If you're in a pinch looking for gifts this holiday season, Rare Device (600 Divisadero St.) has your back. With reasonably priced jewelry from local artists, Bay Area-centric prints that won't break the bank, and artsy-yet-functional homeware, this gem on the corner of Hayes and Divisadero is a veritable cornucopia of thoughtful trinkets and baubles. Don't miss the kid's section in the back, which will keep any child in your life on the cutting edge of the artisan toy scene. —Stephen Jackson, Divisadero neighborhood editor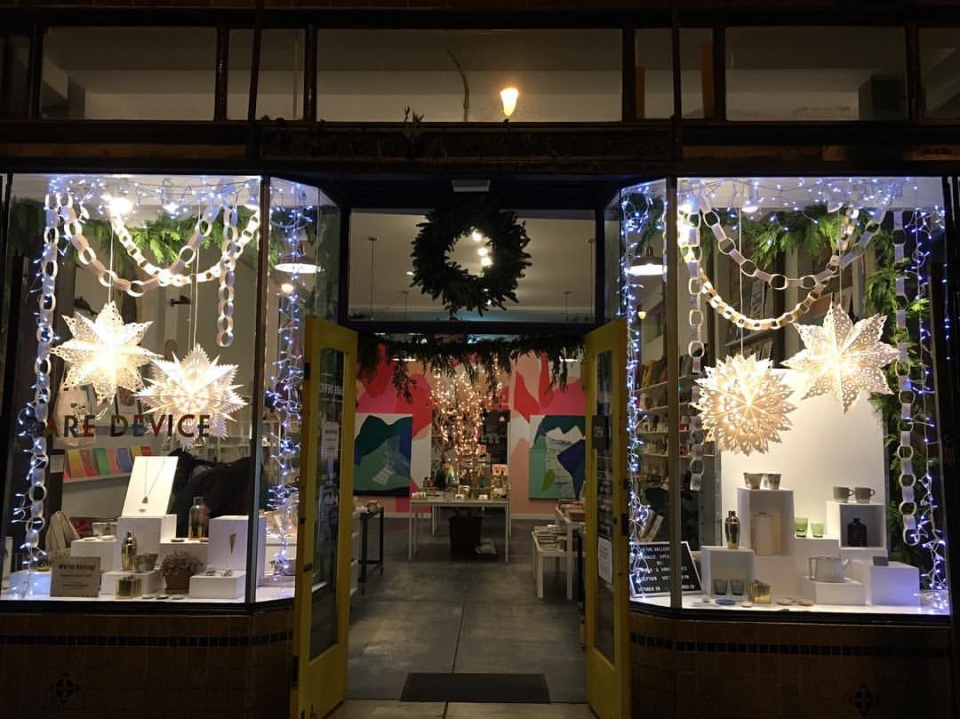 Dogpatch
If you're the type of person who hits up MoMA's Design Store for hard-to-shop-for friends and family, consider keeping it local instead by visiting the gift shop of the Museum of Craft and Design (2569 Third St.), which is offering 15 percent off storewide on Saturday as part of the Dogpatch Holiday Sale. The fun array of items, many of them produced in the Bay Area, ranges from solar lamps to corkboard maps of SF to ViewMaster flashlights for kids. There's a wide range of price points, too, with plenty of stuff for under $30. —Allie Pape, San Francisco editor
Duboce Triangle
If season's greetings have you wanting to give a gift that keeps on giving, consider gifting a cooking class from Chef Joe's Culinary Salon (16B Sanchez St.) With options like French sauces, pastry making, and chicken cookery, a gift certificate for a three-hour class from Chef Joe's for someone near and dear to you (and your kitchen) could be less of a gift, and more of an investment. —Shane Downing, Castro neighborhood editor
Fillmore
Looking for something casual, yet stylish for a fashionable friend or family member? Brooklyn Circus (1521 Fillmore) is a hip clothing boutique that offers both men and women's apparel. It's not vintage clothing, but everything has a "classic" look, from shoes to hats to letter jackets. Everything's locally made, and the shop's staff is very hands-on when it comes to styling. —Meaghan Mitchell, Bayview/Fillmore neighborhood editor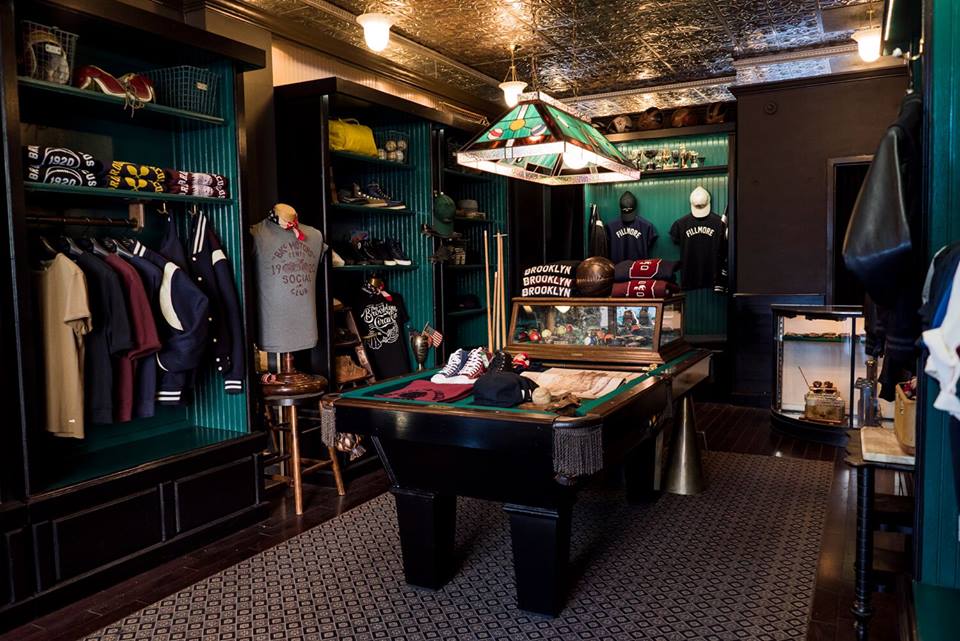 Hayes Valley
Dynamic duo Daisy and Christian McClellan opened Gather (541 Octavia St.) with the goal of bringing local artisans' wares together in one place, from men's and women's clothing and jewelry to various homeware items and accessories. They also offer crafty classes and workshops (upcoming topics: block-printing a top, tarot card reading and blanket crocheting). —Rose Garrett, managing editor
Inner Sunset
With clothing, art, jewelry, accessories and other items created by Bay Area makers and crafters, the Inner Sunset's Local Take (1371 9th Ave.) has something for everyone on your shopping list. If you're seeking high-quality items that feature Bay Area iconography, this is your spot. For those in the eastern neighborhoods, they also have a second store in the Castro (3979B 17th St.) —Walter Thompson, Inner Sunset/Cole Valley neighborhood editor
Lower Haight
Life (604A Haight St.) has anchored the Lower Haight's gifting scene since 1992, when it began selling candles, scents, beauty products and gifts inspired by the owner's travels in Southeast Asia. Today, the shop still stays true to its roots, with fragrant oils and candles; jewelry, clothing and accessories; and books, cards and other sundries. With 24 years in the neighborhood, this is the original one-stop shop for unique gifts, especially for the ladies in your life. —Rose Garrett, managing editor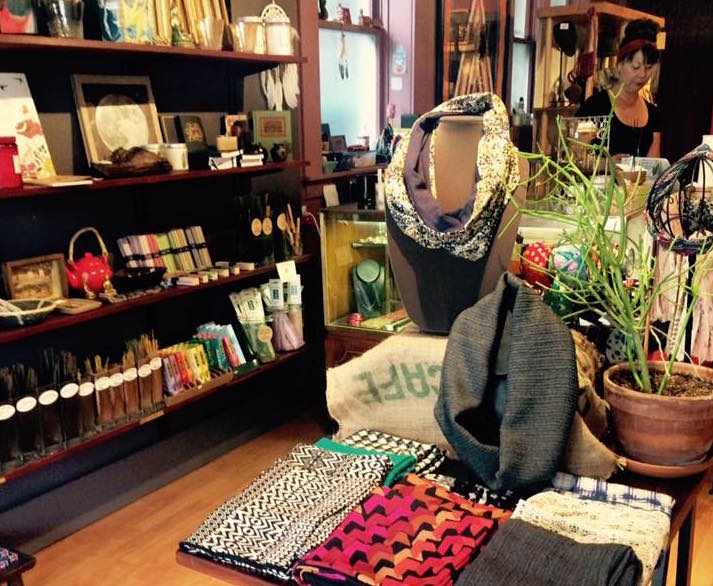 Mission
Gus's Community Market (2111 Harrison St.) is not just a locally owned grocery store, but a one-stop shop for Northern California-made foodstuffs that would be welcome gifts at a holiday party, like Wonderwall pinot noir, Cypress Grove Truffle Tremor cheese, and Mission-made Dandelion chocolate bars. Owner Gus Vardakastanis (who's also behind Haight Street Market in the Upper Haight and Noriega Produce in the Outer Sunset) appreciates his customers so much that last holiday season, he handed out free bags of Cutie mandarins at his stores. —Alisa Scerrato, neighborhood editor
North Beach
Shopping for friends and family during the holiday season can be trying, especially when you have no idea what to get. Thankfully, Al's Attire (1300 Grant Ave.) has something for even the most discerning of fashionistas: one-of-a-kind clothing tailored to suit each individual's unique character. Al stocks a wide selection of fabrics from all around the world for shoppers to choose from, as well as dapper hats and handmade footwear on hand as well. Don't worry, there are no ugly holiday sweaters sold here. —Nathan Falstreau, North Beach neighborhood editor 
Outer Sunset
As one Yelper puts it, "Establish is the heart of ocean-side style on outer Noriega Street." Inspired by nearby Ocean Beach, the owners of Establish (3811 Noriega St.) have carefully curated affordable and whimsical goods that reflect the best of what the neighborhood has to offer: art, clothing, jewelry, toys, and much more. Customers are sure to find the perfect gift made by local businesses and artists at this creative neighborhood boutique. —Fiona Lee, Outer Sunset neighborhood editor
SoMa
Dreading the cramp you'll get, and festivities you'll miss, while sending holiday greetings to your ever-growing list of friends and family? Budding SoMa startup PunkPost, which hand-writes greeting cards on senders' behalf, is here to set you free. Download their free iPhone or Android app, choose a card design, upload your address book (they take up to 100 contacts at a time), then type your greeting, and PunkPost's team of crafty writers will do the rest. With the care PunkPost's writers put into each creation (not to mention the included confetti), your recipients won't care one bit that you didn't exactly draft them yourself. —Brittany Hopkins, associate San Francisco editor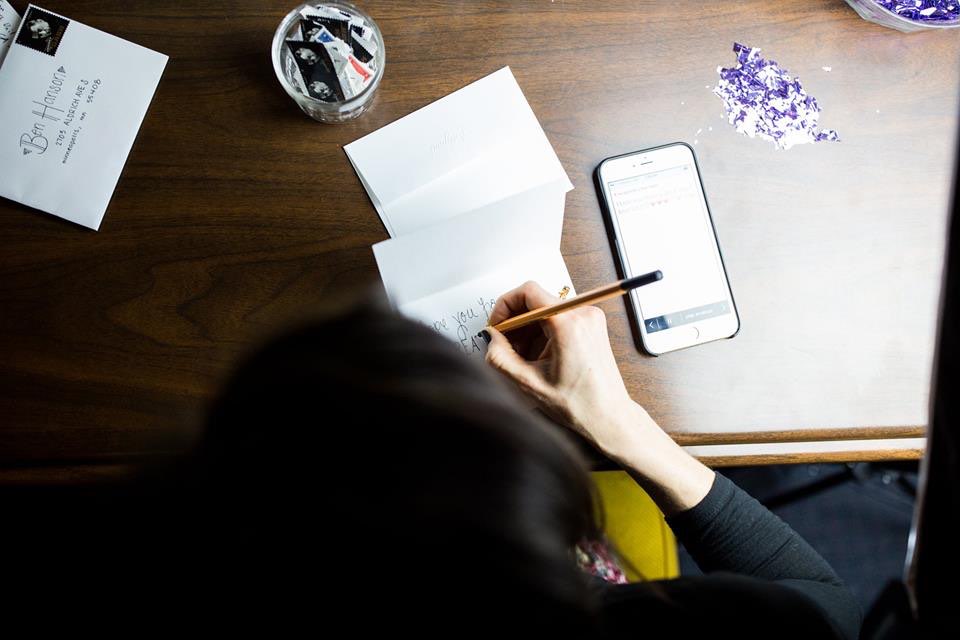 Tenderloin
If you're looking for a gift that screams 'Made In The TL,' The Loin (914 Larkin St.) is your spot. This is where you'll find the neighborhood's coveted 'I Heart TL' tee, along with a selection of graphic T-shirts and hoodies you won't see anywhere else. And as a haven for Tenderloin artists, it also offers plenty of prints, paintings and sketches for friends who share your central city sensibilities. —Brittany Hopkins, associate San Francisco editor
Upper Haight
It's winter: hardwood floors feel like ice rinks, fireplaces are just decorative, and turning the heat on in the apartment only makes the hallway warm. This means the Sockshop (1742 Haight St.) is perfect for everyone on your list. Sock offerings range from quirky to practical, plus leg-warmers, accessories, all with no sizes to worry about. Plus, you get to leave with something cozy for yourself. —Amy Stephenson, Upper Haight neighborhood editor
Don't see your favorite neighborhood mentioned above? We're on the hunt for new neighborhood writers to expand our coverage. Or feel free to share your favorite locally owned shop for holiday gifts in the comments.