In May 2015, Danielle Gaito and Giffen Clark Ott began renovating the interior of 3425 Balboa St. The space had hosted a number of businesses at various times, including a massage parlor and a Pilates studio, but when Gaito, a fashion stylist, and Ott, an architect and fabrication designer, took it over, it was empty and collecting mold.

The pair drew up new plans, and tackled the renovation work themselves. "It was literally just the two of us, pulling out carpet, hanging drywall, gold-leafing a skylight," says Ott. "We wanted a place that spoke to who we are and what we care about, so we made one ourselves."
After six months of construction (and deconstruction), the duo reopened the space as Better; For Living. Described as "part showroom, part retail experience, part menagerie," it sells their own handmade goods, as well as those of friends and colleagues around the world.
For Gaito and Ott, Better; For Living functions as both a work and retail space. The store is split into two intimate, gallery-like rooms, separated by a drywall archway. In the back is a workshop, filled to the brim with tools, supplies, and a seemingly endless supply of beeswax for making the store's signature pyramid-shaped candles. There's also a living window display, and an entertaining group of resident cats.
Here's what Ott had to say about retail life in the Outer Richmond, as well as the creative community in the Bay Area and beyond. 
What brought you and Danielle to this corner of San Francisco?
We have always loved the sea, and out here at the end of the world, we found an opportunity to rent a space that we could almost afford without outside investment ... That's almost unheard of.
The Outer Richmond affords us the chance to spend time in what still feels like authentic San Francisco, without the constant tech jargoning and hypebeasts. And authenticity matters to us—a lot.
Tell us about the items you offer, and how you rotate your stock.
We always say that everything we have is made, designed, or collected by us and/or our friends. We just have some industrious friends across the globe, and are always looking to befriend fellow makers with similarly insane levels of craft-oriented obsession.

We bring clothing in seasonally, intimates twice a season, jewelry when we find something new or are running low, furniture when we have the time to make it, ephemera when we find it, art when we can organize with someone equally excited, and candles ... daily.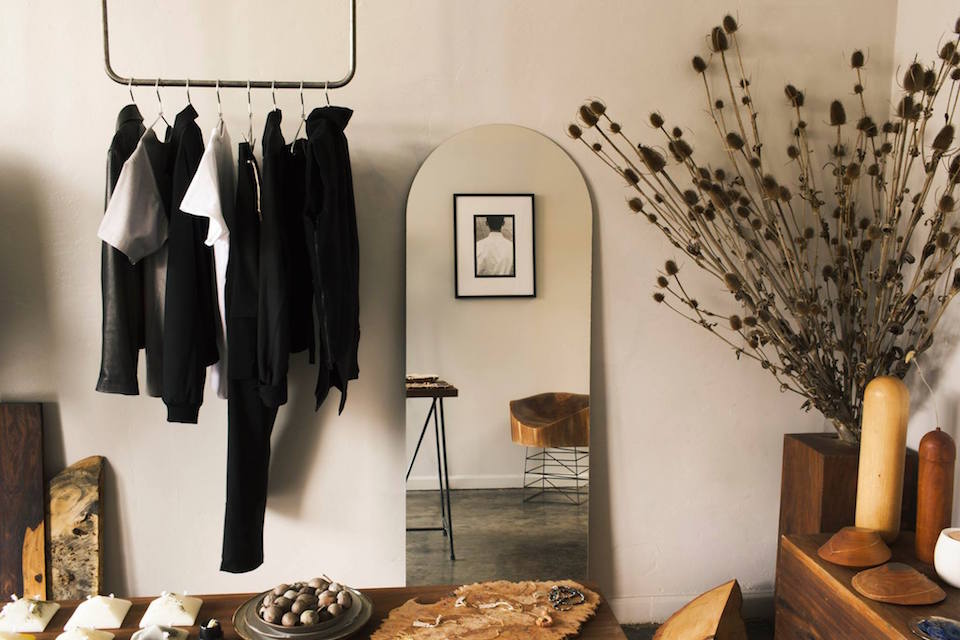 Some see the arrival of more high-end businesses like Better; For Living and Cassava as a sign of gentrification in the Outer Richmond. What do you think? Have people expressed that opinion to you?
We've certainly been pressed to "explain ourselves" once or twice as we were renovating and opening our space. We don't have a strong stance regarding gentrification, even though we seem to be a gentrifying entity. Just like Kris and Yuka at Cassava, we are young, broke idealists, trying to make a living doing what we love without outside funding. In a VC-funded San Francisco, there are few places where this is possible.
I see the Outer Richmond as a very real place, worth celebrating. We aren't trying to make a million selling out ... We just like nice things, made well, and want to share them while creating a brick-and-mortar space for our otherwise international and ethereal community ... We are real people making real connections between makers, doers, artists, thinkers, and those living in this ever-changing creative Bay Area community.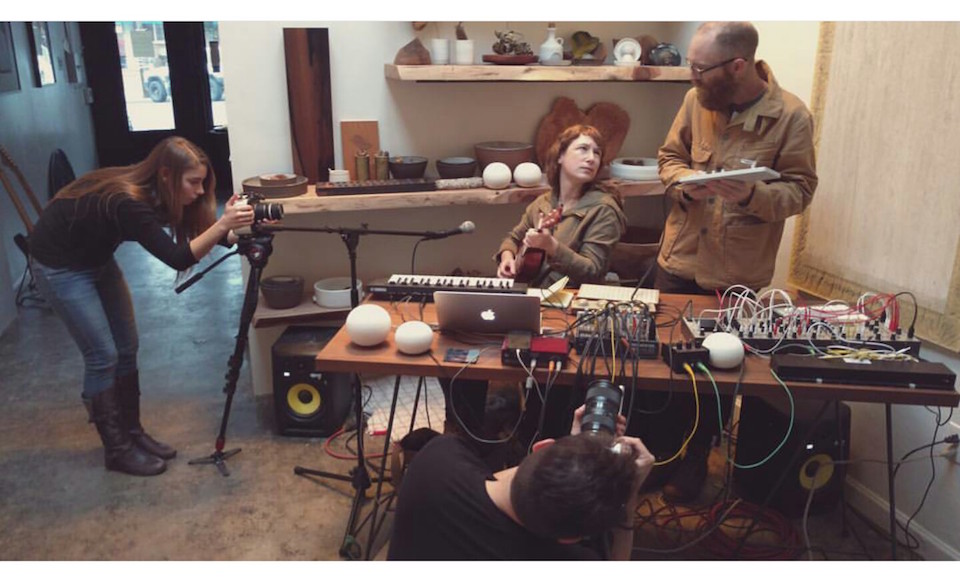 What's been the most rewarding experience for you so far?
Our candles got picked up by the Noguchi Museum in New York City, just months after we opened. Through the Noguchi Museum and its many passionate fans, we met the people behind fashion label Vejas—whom we now carry. They had us make custom candles for their showroom at the LVMH headquarters in Paris, where [Vejas] won the LVMH Prize's special prize for 2016.
Our relationship became more of a friendship, and we are now working much more in-depth with them on other items, spaces, and experiences for the brand. Danielle wound up being one of their fit models in their Parisian showroom this last spring/summer fashion week, too.
It's rewarding to find people equally passionate about the use of materials, finishes, textures, and details—as well as others who are still young and hustling, as we are, while garnering well-earned recognition at an incredible rate.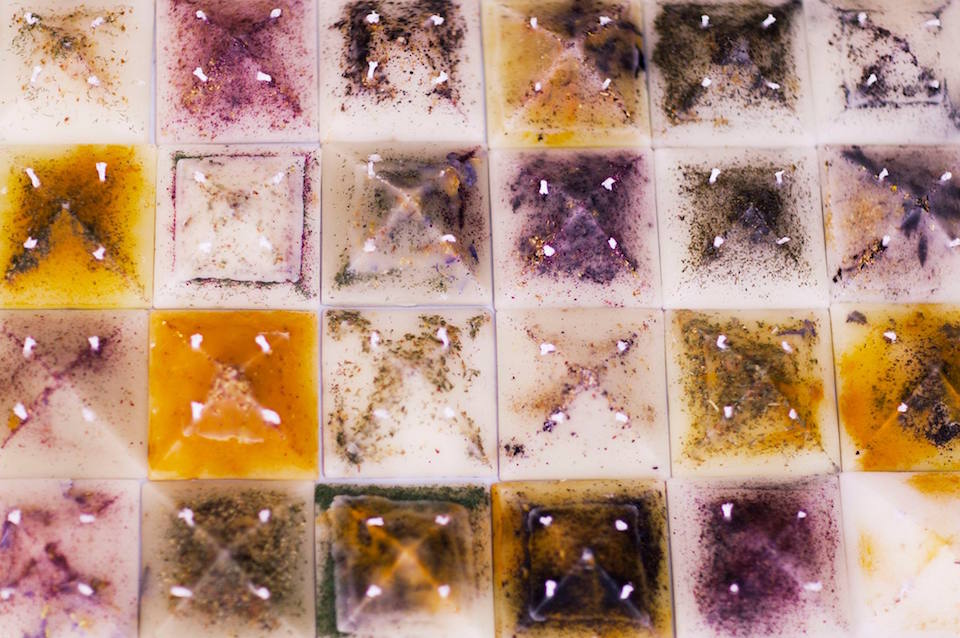 What's the meaning behind the name Better; For Living?
For us, "better" is a verb rather than a value judgment. We believe in relentless forward progress as not simply a means of living but the only one worthwhile. We are both terribly competitive, facing ourselves past and present rather than one another, and hope that we will continue to better ourselves as we try and raise those about us as well.
Without serious global and local change in the immediate future, there will be no future beyond the immediate. In our ideal world, [our store] wouldn't exist; however, it's an important step to teach people to buy well constructed, ethically fabricated, sustainably sourced goods before you can convince them of not buying anything at all.
Any other tidbits you'd like Hoodline readers to know?
We teach and host workshops in all sorts of different crafts and techniques. Workshops are a lot of fun for those taking them and us teaching them.
Also, we have a kitten named Spiderhole, come meet him! Full disclosure: he likes to climb legs and eat shoelaces ... He is a kitten, after all.

Better; For Living is open by appointment on weekdays, and from 10:30am-7pm on weekends.