Today, Scott Wiener will be sworn in as District 11's State Senator in Sacramento, departing his role as District 8 Supervisor. Over the weekend, we connected with him for one final chat.

What made you decide to run for the State Senate, when you still had a number of years left in your term on the Board of Supervisors?
In terms of the issues that I focused on on the Board of Supervisors—particularly public transportation, housing, healthcare, water, clean energy—I felt more and more that as impactful as our local efforts are, that the state plays a massive role.
There are only 40 state senators—27 of them Democrats—and one state senator can have a huge impact on all of these issues that help us succeed locally. So that's why I ran.
What do you think about the tone and intensity of this year's State Senate race?
The thing about this race is that [District 6 Supervisor and Wiener's District 11 opponent] Jane [Kim] and I have always had a positive personal relationship. We've had many disagreements over the years, but it's never been personal. Even during the campaign, when we would see each other at debates or events, it was always very pleasant and cordial.
With that said, the campaign did get very negative on both sides, particularly in the last three or four weeks. We were definitely critical of Jane's record, but she was critical of my record. There were outside groups on both sides attacking me and attacking her. Even though you go in hoping that it's not going to happen, you know that it will happen.
When we say "Let's only run a positive campaign," that sounds good, but it's not a service to the voters to say that no one will get criticized for their record in a campaign. None of us has a monopoly on talking about our own record, so we criticize each other, and that's fair game. If you want to call it negative campaigning, so be it.
What do you think was your biggest accomplishment on the Board of Supervisors?
I'd say our paid parental leave legislation. It provides the most extensive parental leave in the country. I was really proud that Hillary Clinton gave it a shoutout, and said it was a model for the country.
We know paid parental leave is such a huge challenge to so many working families, and anything that we can do to make it easier for people to be able to have and bond with their kids and spend time with their families is a good thing. It was a very creative approach, and I'm very proud that we were able to get it done.
Thank you, @HillaryClinton for supporting my paid family leave legislation. Good luck tomorrow! pic.twitter.com/yasswOqjGC

— Scott Wiener (@Scott_Wiener) November 8, 2016
What's your biggest regret? 
For all of us in City Hall, there's no silver-bullet solution to the extreme situation around housing and mental illness. It is very, very frustrating as an elected leader to not be able to have an immediate fix for these problems.
As for legislation, I don't know if there's anything that I did that I really regret, [but] I do think that there are situations that I regretted. As you recall, when I took office was right around the time when the whole nudity issue burst into public consciousness. We've always had public nudity in San Francisco, but it was always random and sporadic. Right around the time that I took office, it became a very regular thing in the Castro.
I spent almost two years avoiding addressing it. At the beginning, it was just this quirky thing and we all laughed about it, and then over time, it started to create more frustration in the community, and people thought it was less funny and more problematic.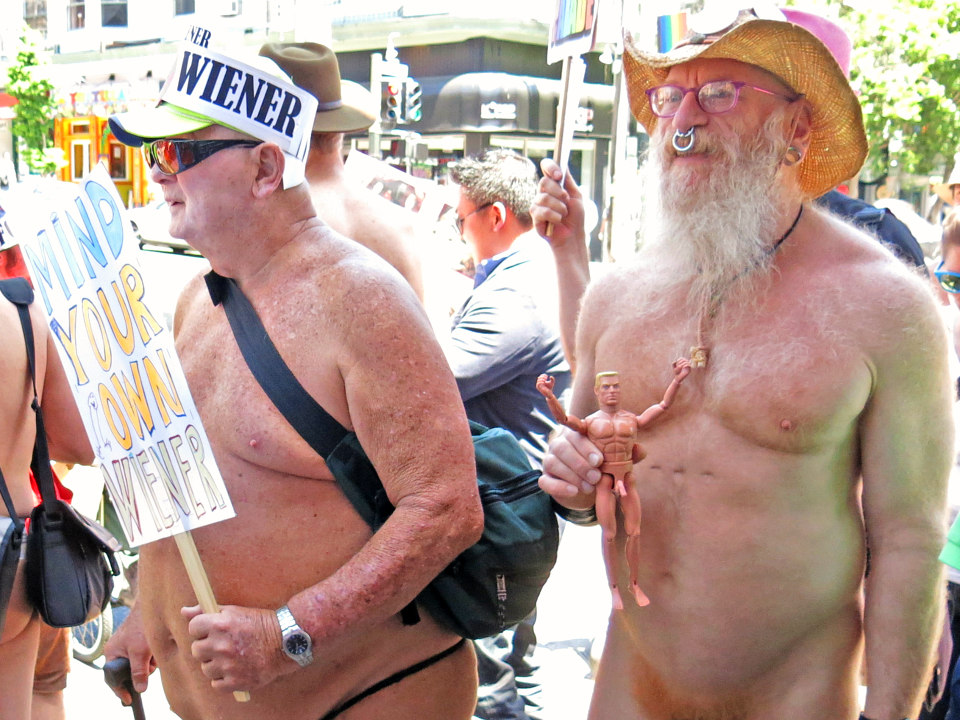 I didn't want to be that guy, the guy that banned public nudity. After almost two years of me trying to avoid this, hoping that it was just going to run its course and go back to the way it used to be, where it was a random guy walking naked through the Castro now and again, I realized it wasn't going to go back to that, and it was getting more extreme.
It was getting to a boiling point in the neighborhood. The vitriol and anger that was being directed at me by people who were unhappy about the nudity situation was just becoming untenable. I felt like we had to do something to address this, to tamp it down.
So, I pursued legislation. To this day, I hate that I was in a position where I felt the need to do it. I stand by my decision, but that was not what I ran for office to do, it was not in any way what I wanted to do. I personally don't have an issue with public nudity, but unfortunately, in some ways that is the legislation that I'm best remembered for. I do all this other work, but that will be on my tombstone. That's frustrating for me.
But when you're elected to office, particularly in a role where you're a district supervisor, you have to deal with an issue that is the last issue that you ever wanted to deal with, and that you wish would just disappear. But it's there, and you were elected, and you have to address it. I guess that's why they pay us the big bucks.
When you're in office, you have to deal with the issues that come your way. Even though I wish that issue would have never been on my plate, I don't regret pursuing the approach I pursued. But I regret that I had to deal with an issue that has played such a significant role in terms of what people have heard about me and know about me.
After a long day in Sacramento, what Castro establishment do you think you'll find yourself missing the most?
I will absolutely miss being able to go any day of the week to Zapata to get a burrito or a chicken dinner plate. It's been my go-to neighborhood spot for over 20 years. I really, really hope that it will stick around, and I'll miss being able to go there.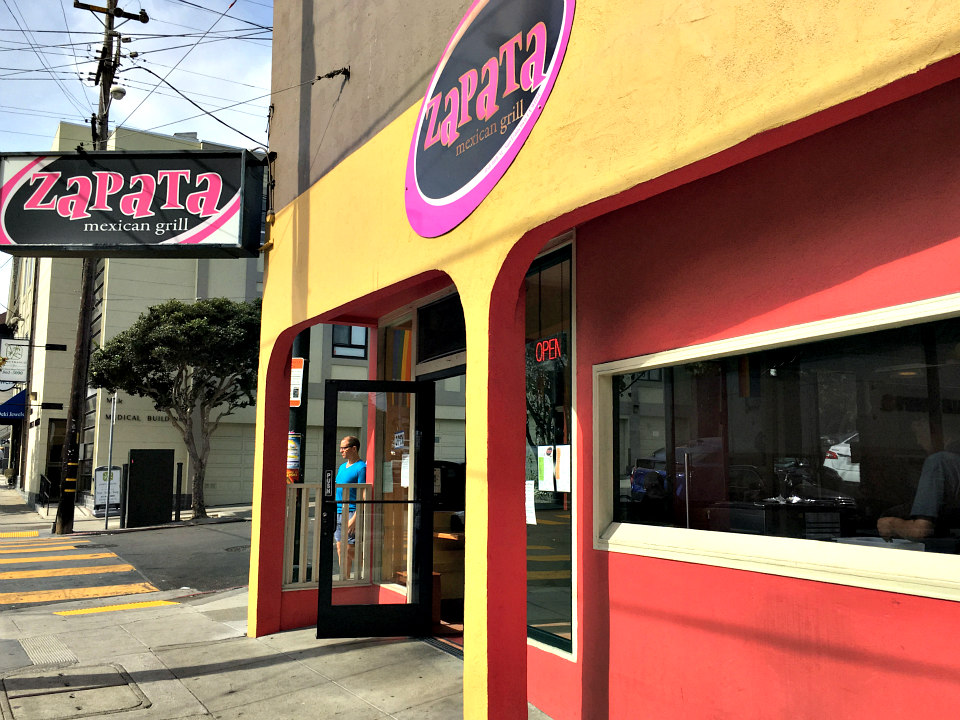 What do you see as the biggest challenges facing the Castro?
The Castro has many challenges, but I'm optimistic.
Let's just be clear: this neighborhood has been changing and facing pressures for as long as it's existed, just like the Mission has. All we can do is keep working to address our housing challenges. We need to get more affordable housing in the Castro, and we need to protect renters in the neighborhood. We know that we have more LGBT seniors, and we need to have more support for them and their unique needs. These are people who helped build this community in the Castro, and they deserve our support.
We're in the midst of a nightlife renaissance in the Castro. When I moved to the Castro in 1997, nightlife was not at its peak. Over the last number of years, we've seen the opening of a number of LGBT nightclubs and bars in neighborhood, and nightlife is better now than when I moved here.
We have an LGBT history museum that did not exist before, and we made sure to infuse our widened sidewalks with LGBT history and rainbow crosswalks. Not that those things are the same as having LGBT people in the neighborhood, but it's part of our effort to continuously remind eve what this neighborhood is.
We've definitely had displacement from the Castro, and it's been going on for decades and decades. But the critical mass of LGBT people living in the Castro is huge, and when I walk around this neighborhood today, it is still incredibly LGBT.
Despite whatever pressures we're dealing with and working hard to respond to, this neighborhood is still a beacon for the larger LGBT community, and I think it will be for many years to come.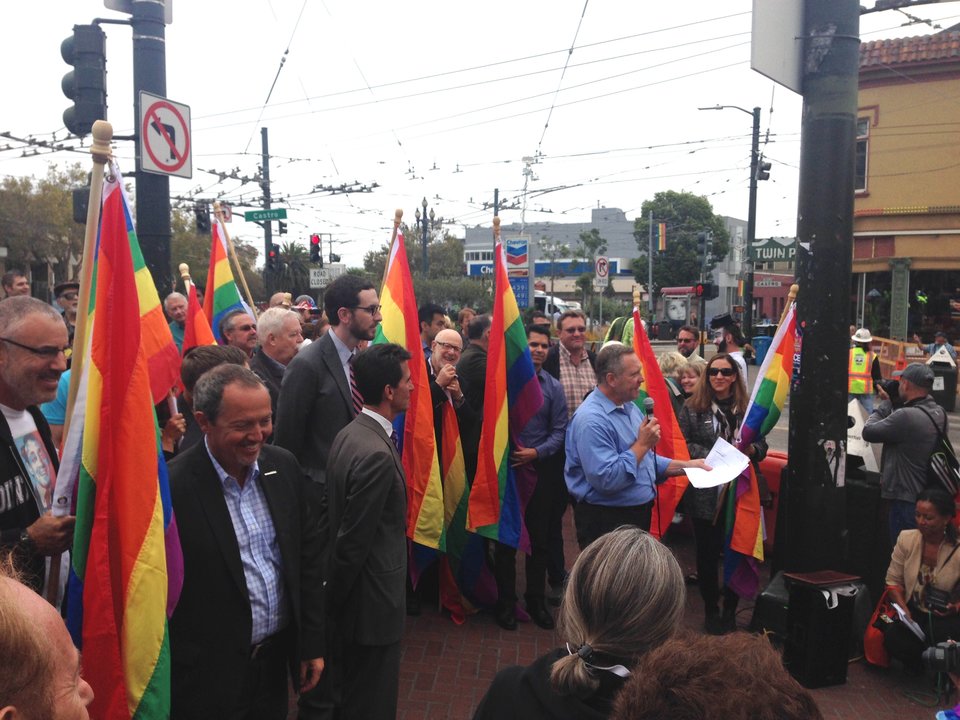 What piece of advice would you give to District 8's next supervisor?
I think in general, the key to success is showing a combination of strong leadership and humility. District 8 people are so engaged and smart and knowledgeable, and have really strong opinions and know what their neighborhood needs, so you have to be humble in that respect.

By the same token, you have to be willing to show leadership, and in a district with so many engaged, smart people and talented leaders, that can be challenging sometimes. You have to be at peace knowing that on any given day, there are people who are going to be upset with you. If you come into elected office wanting to be loved by everyone all the time, you are going to be a failure and you're never going to get anything done.
I'm confident the mayor will appoint a LGBT person to this seat, and this person will be the only LGBT member of the Board of Supervisors. My successor is going to have a huge responsibility to the LGBT community. All of my colleagues have been phenomenal in moving the LGBT community forward, and they'll continue to be supportive, but when you're in that community and that's your community, you wake up every morning with a fire in your belly. That's why it's so important to get the right person for this seat.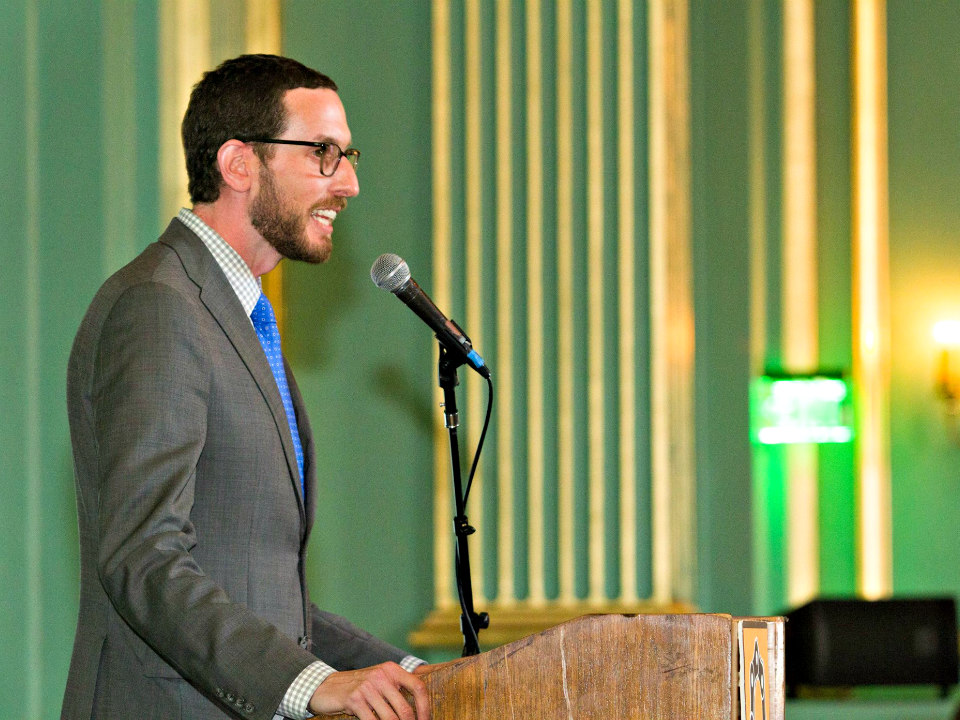 Is there a specific piece of legislation in mind that you really want to champion in your first couple of months in Sacramento?
My first bill is going to be a housing bill, because I very much believe that the state needs to play a major role in housing. Not to take over all local zoning, but to play a bigger role in setting parameters and incentives and accountability in terms of local communities producing housing.
We can't continue to treat housing as a purely city-by-city issue. It may have worked in that past, but it doesn't work now. So the state needs to play a bigger role. It's a statewide problem.
Do you see yourself running for office beyond the State Senate?
I don't know—and I'm not being coy. When I was elected to the Board of Supervisors, I didn't know if that was my last elected office or not. It takes a lot to run for office, and you sacrifice a lot in your life to do it. But I love public service, and I'm thrilled to be able to serve in the State Senate.
I know there are other things in life, and my life is not just about holding elected office. If my last role is as a state senator, then that will be okay. If something else follows, then that will be great too.
The good thing about the reform of term limits is that you can now spend 12 years in the State Senate, and that's a good amount of time to focus and get things done. It actually makes it easier to not think about what's next. You have some breathing room to just do the work, and that's what I'm really focused on.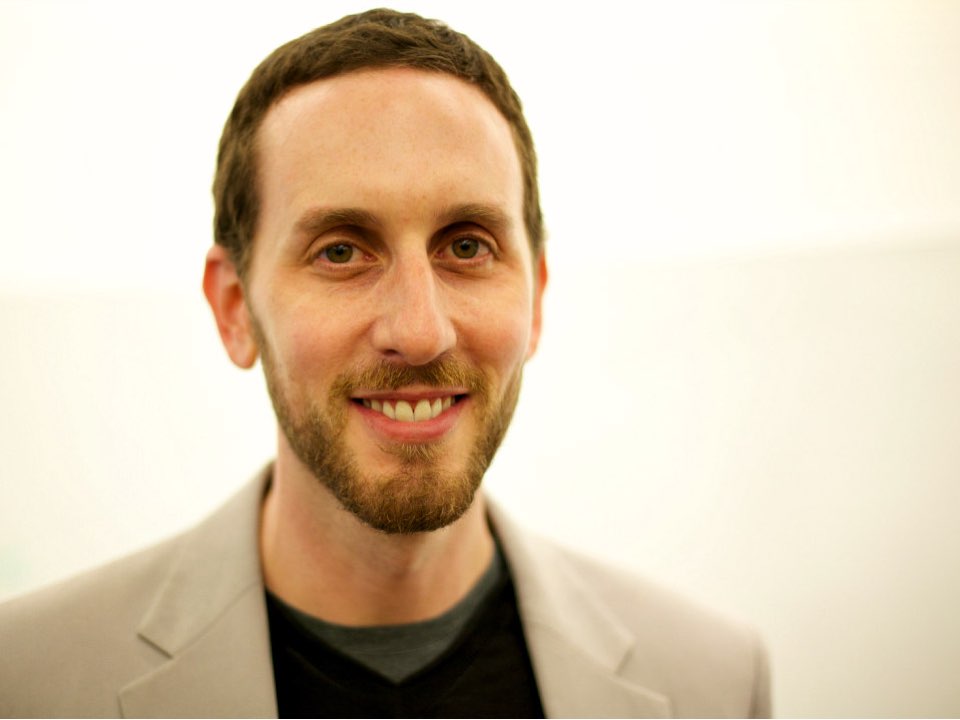 Any final thoughts?
As excited as I am to move onto the State Senate, leaving the Board of Supervisors is emotional. When you're in local elected office, you're so close to your constituents, and you're so connected. It's tangible: what you're accomplishing on the Board is so direct in people's lives.
Being able to work with my neighbors every day to make our community better has been such a profound honor. I'm just grateful that my neighbors gave me this opportunity to move on to Sacramento.
It looks as though Mayor Lee will be waiting until January to announce Wiener's successor. We'll keep you updated on his choice.