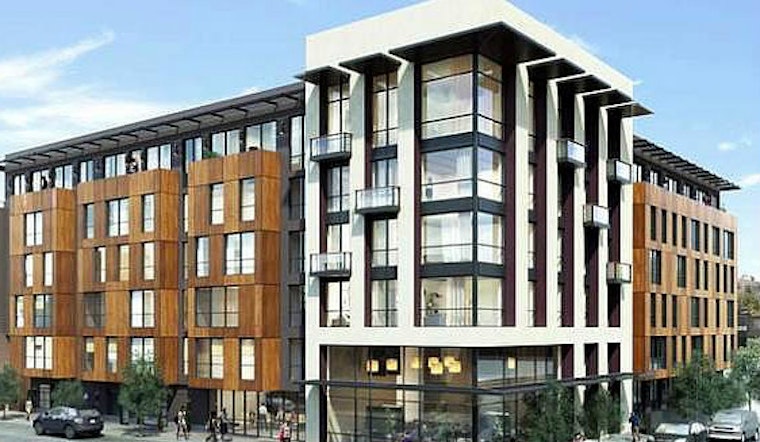 Published on December 14, 2016
In response to the Board of Supervisors' controversial rejection of a 157-unit Mission District development, Planning Department Director John Rahaim issued a memo to lawmakers emphasizing the department's efforts underway to increase housing affordability and minimize displacement across the city.
In November, supervisors upheld an appeal of the project at 1515 S. Van Ness Ave. on the grounds that its environmental review did not adequately address gentrification, a factor not required to be analyzed under the California Environmental Quality Act.
"I recognize that many community members are frustrated that such analysis cannot be conducted under CEQA, and we have accelerated our work toward this effort," Rahaim wrote.
Despite having 25 percent affordable units, the 1515 S. Van Ness Ave. project lies within the Calle 24 Special Use District, which is designed to preserve the Latino culture there. Opponents fear that the market-rate units will be detrimental to the special use district's aims and argue that the Planning Department should research how the project will contribute to gentrification.
Last fall, the Board of Supervisor's budget and legislative analyst projected that if current trends continue, the Mission's Latino population will fall from 60 percent in 2000 to 31 percent in 2025.
A Racial & Ethnic Equity Action Plan is underway at the Planning Department to train staff on these issues. The department is also exploring how to make a broad "socio-economic analysis of displacement, gentrification and growth with a focus on equity" for 2017, according to the memo, which included a summary of Mission Action Plan 2020.
Rahaim notes that half of San Francisco's tenants are rent-burdened—in which a disproportionately high percentage of their income goes to rent—and that displacement is a regional issue particularly strongly felt in the city's Mission, Richmond, Sunset, Excelsior, Tenderloin and Lakeshore neighborhoods.
Rahaim wrote that the department is working on "efforts to stabilize our neighborhoods and existing housing stock; to create more housing options for San Franciscans at every income level and strengthen our affordable housing requirements; to deepen our understanding of the complex forces behind these issues; and adapt our housing supply to the unique needs of every San Franciscan."
Absent from the letter is any mention of housing the homeless, a top priority for Mayor Ed Lee.

Citing the department's devotion of "unprecedented level of resources and focus on the affordability and displacement crisis," and "goal that San Francisco should be a place that provides housing for all," Rahaim notes that his staff, the Planning Commission, city agencies and elected officials are working every day on a series of policy and implementation efforts to combat gentrification.
"As we continue speaking about these issues in the context of specific project approvals and appeals, I would offer that they extend far beyond the scope of any one project," Rahaim wrote. "I welcome any opportunity to join in this critical conversation with you over the coming weeks and months."