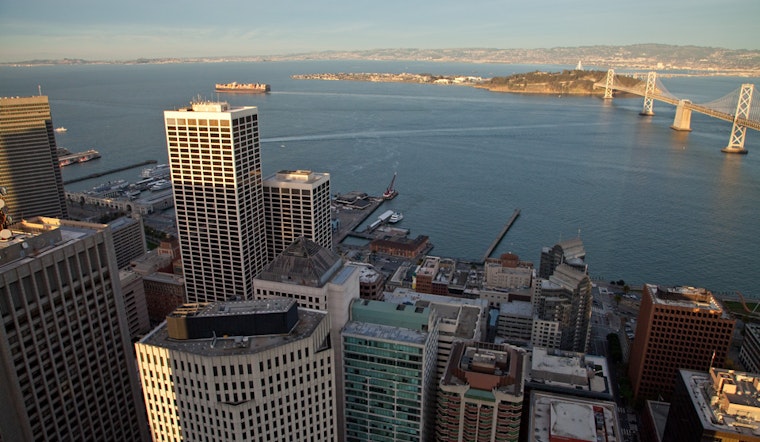 Published on December 21, 2016
Slated to open in late 2017, the new office and residential building at 181 Fremont St. soars more than 800 feet above SoMa's streets. And while the forthcoming Salesforce Building, located on the same block, will usurp the Transamerica Pyramid's title as the city's tallest edifice, developer Jay Paul Company says that 181 Fremont will be the tallest mixed-use building on the West Coast when it's completed, and the third-tallest in the city (at least until the Oceanwide Center gets built). 
So what's the view from the top like? We took a trip up to what will be the skyscraper's 70th floor to find out.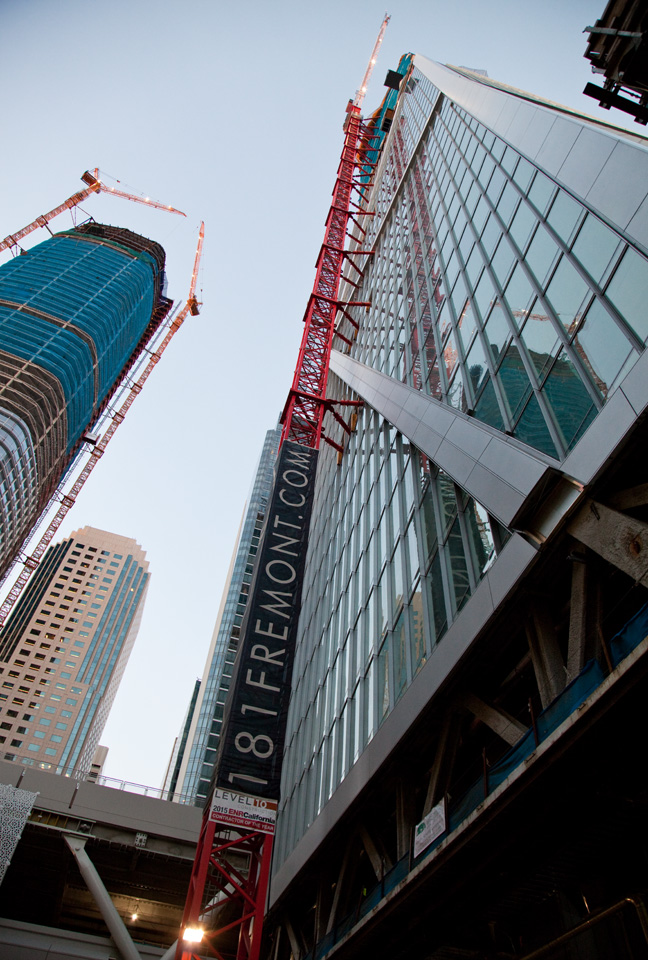 The site's upper floors are reserved for residential space, and will offer vistas from the bay to the Pacific Ocean.
The 70th floor, which we toured, will be reserved for the penthouse, but Matt Lituchy, Chief Investment Officer for Jay Paul Company, said all residents will have a great view. "Our lowest floor of residences is 500 feet off the ground, so we don't have any bad views."
The building will also have a bridge to the new 5.4-acre City Park, which will sit atop the Transbay Transit Center, also scheduled to be completed in 2017. Lituchy said 181 Fremont is one of only two buildings that will have this direct connection.
Given the recent problems with the Millennium Tower, it's natural to have stability concerns for structures of 181 Fremont's scale, but safety and stability are a prime objective, Lituchy said.
"I know that's something that is very much on people's minds these days," he told us. "We went down … to 260 feet into bedrock, so our building has not moved an inch."
The building also will have the first-ever operating occupant evacuation elevators. These elevators will be on the generator backup, and are specifically designed to evacuate passengers during an emergency event, such as a fire.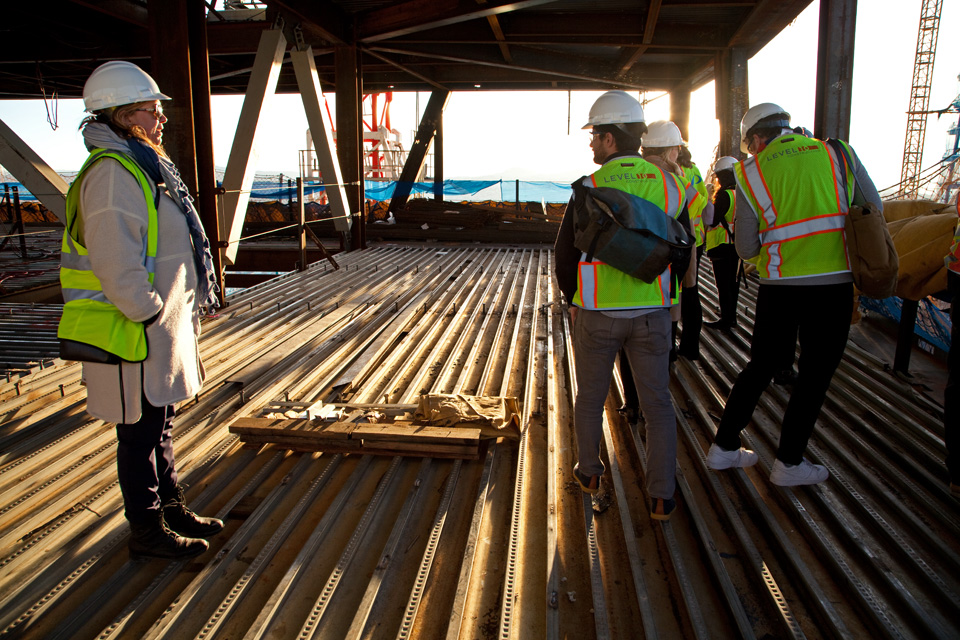 Along with the evacuation elevators, senior project manager Kelly Dewees explained there will be monitors and audible instructions on every floor, to "tell you what is happening and where your safest area of refuge is for that floor."
"We think we have the most resilient, safest building in the United States," said Lituchy.
Here are some more snapshots from the top: