It's been a busy few months on Union Street, with openings and closings aplenty. Here's the intel on what's set to move in next in Cow Hollow. 

The Epicurean Trader to open in mid-February
Gourmet shop The Epicurean Trader is expanding from its flagship Bernal Heights location, opening a second shop in mid-February in the former Union Street Goldsmith space at 1909 Union St. 
The shop focuses on "small-batch artisan goods," like farmstead cheeses and charcuterie, coffee, teas and spices, craft chocolates, oils and vinegars, and other pantry items.
It also sells beer, wine, and spirits, with an emphasis on hard-to-find craft whiskies, Scotch and mezcal. Last year, San Francisco magazine named it "Best Place to Shop For Spirits."
It's also currently the only store to sell bread from Tartine Bakery, other than the bakery itself. Fresh loaves will be delivered each morning.
Vegan Picnic to arrive in early February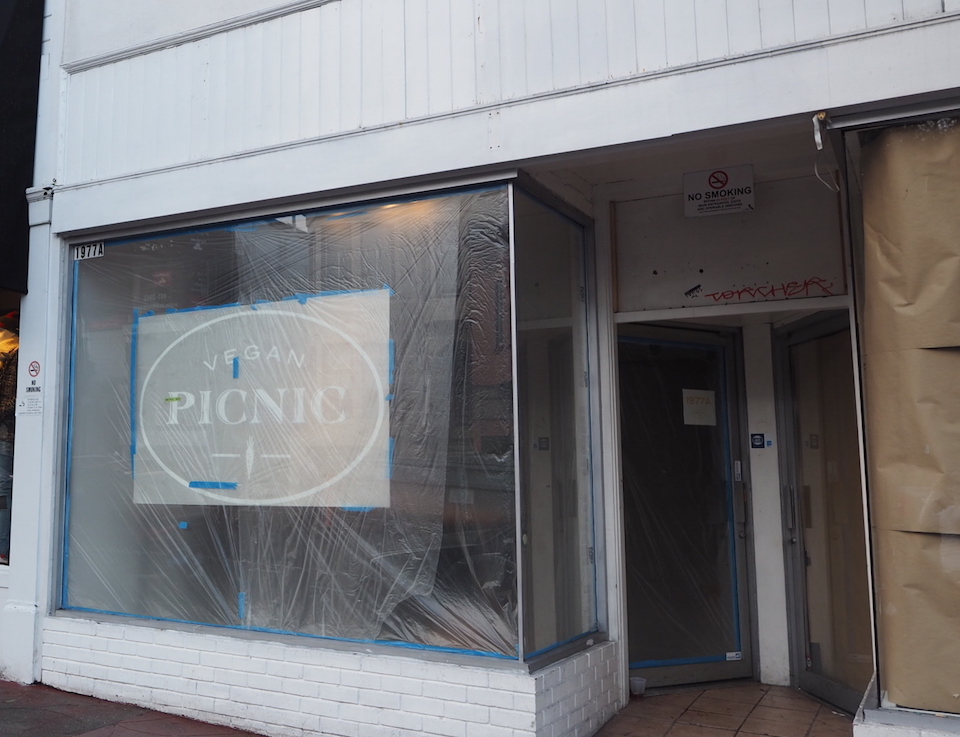 On the same block, Vegan Picnic (1977A Union St.) is planning an early February launch in the former Black Pearl space. The deli and market is targeting both vegans and omnivores with its menu, featuring dishes like meatball sandwiches and egg salad sandwiches, made with 100 percent plant-based replacements.
Sweaty Betty faces the Planning Commission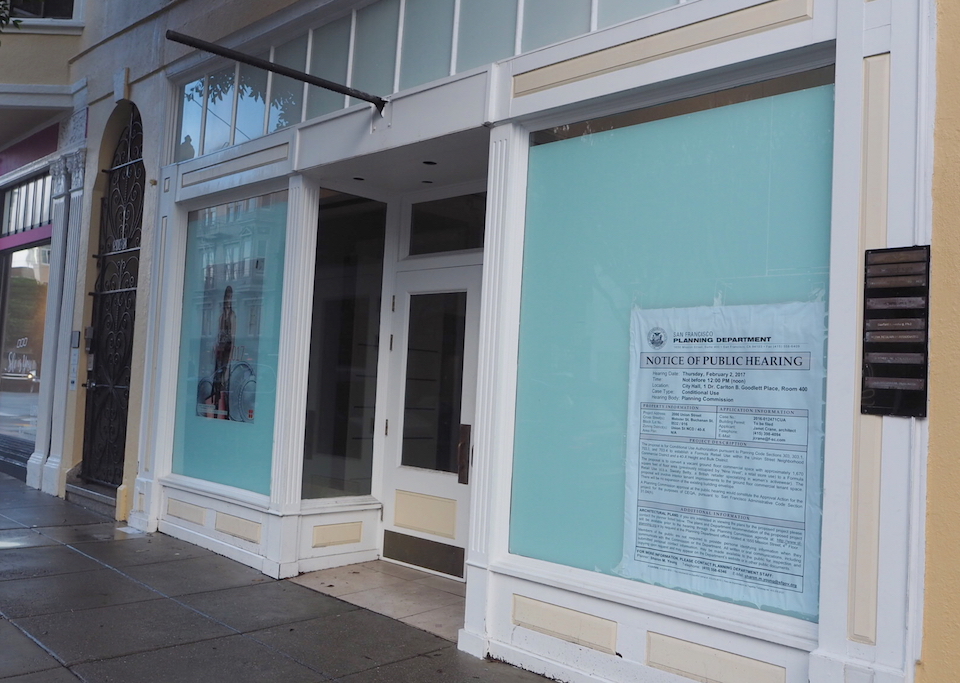 London-based activewear brand Sweaty Betty, whose goal is "to inspire women to find empowerment through fitness," is vying for the former Nine West location at 2086 Union St.
However, the store has more than 11 outlets worldwide, so it will first have to get formula retail approval from the Planning Commission, with a hearing scheduled for February 2nd. But given that activewear neighbors Lorna Jane, Lucy, and Lululemon were all able to secure approval, it seems likely that Sweaty Betty will as well. 
If Sweaty Betty gets the OK to move forward, storefront signage hints at a May 2017 grand opening.
Got info on a business opening or closing? Want to know what's moving in? Text Hoodline at (415) 200-3233 and we'll find out what's going on.