A high-end Vietnamese restaurant recently debuted in the Design District. Khai Vietnamese Nouveau, which is located at 655 Townsend St., is named for its chef, local culinary veteran Khai Duong.
The tiny bistro exclusively offers a $95, ten-course tasting menu, made with farmers market produce and locally sourced fish and meat. Many of the herbs and spices are imported from Vietnam.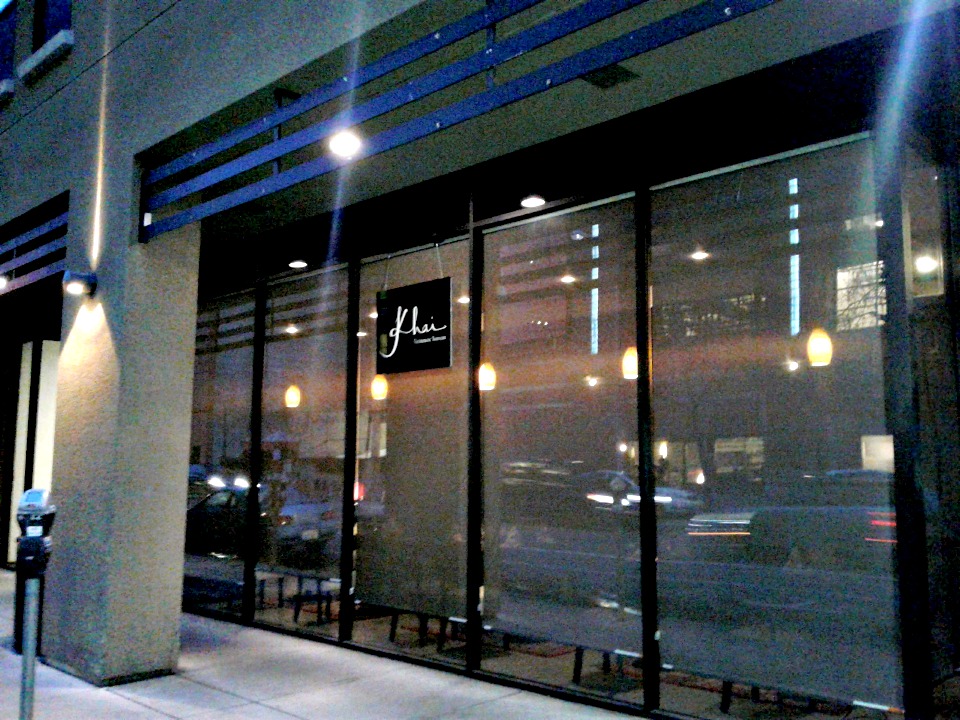 Duong, who hails from Nha Trang in Vietnam, studied at Le Cordon Bleu and the Le Notre Patisserie in Paris. Over his 30-year career, he's worked at a number of acclaimed restaurants, including spots in New York, Florida, Maui, and Beverly Hills. In 2000, he opened Ghirardelli Square's Ana Mandara, where he was also the head chef.
Duong also co-founded the Asian Chefs Association, which has provided holiday meals in partnership with Glide Memorial Church and worked closely with Chefs Without Borders.
Though Ana Mandara closed in 2012, Duong continued to hone his craft, beating out 200 other chefs to win gold in the International Beijing Culinary Competition and serving as a judge on the Vietnamese Iron Chef. After spending some time traveling, he returned to San Francisco, ovens blazing. 
"Sometimes when you get older, the love of cooking fades," he told us. "But not with me—it's just getting more and more."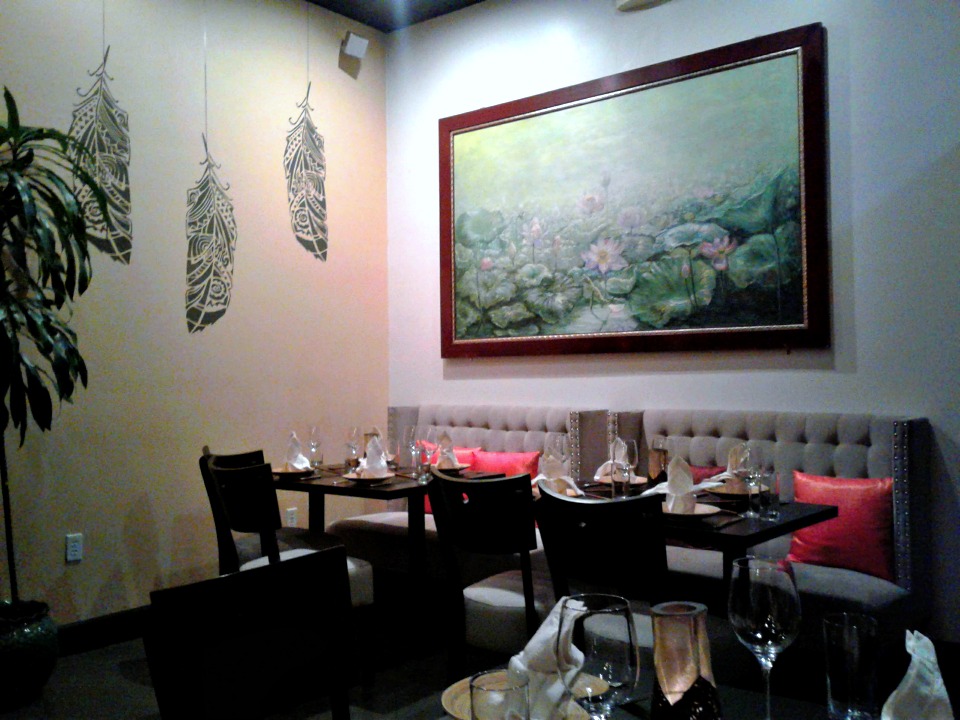 The restaurant is a family affair for Duong, whose wife assists him in the kitchen. He said he decided to open another restaurant in SF because of its high-quality local ingredients, and easy access to Asian imports.
"If you want ingredients from Asia, it's very convenient," says Duong. "If you want to be a good chef, [San Francisco] is the best opportunity to do it the way you like."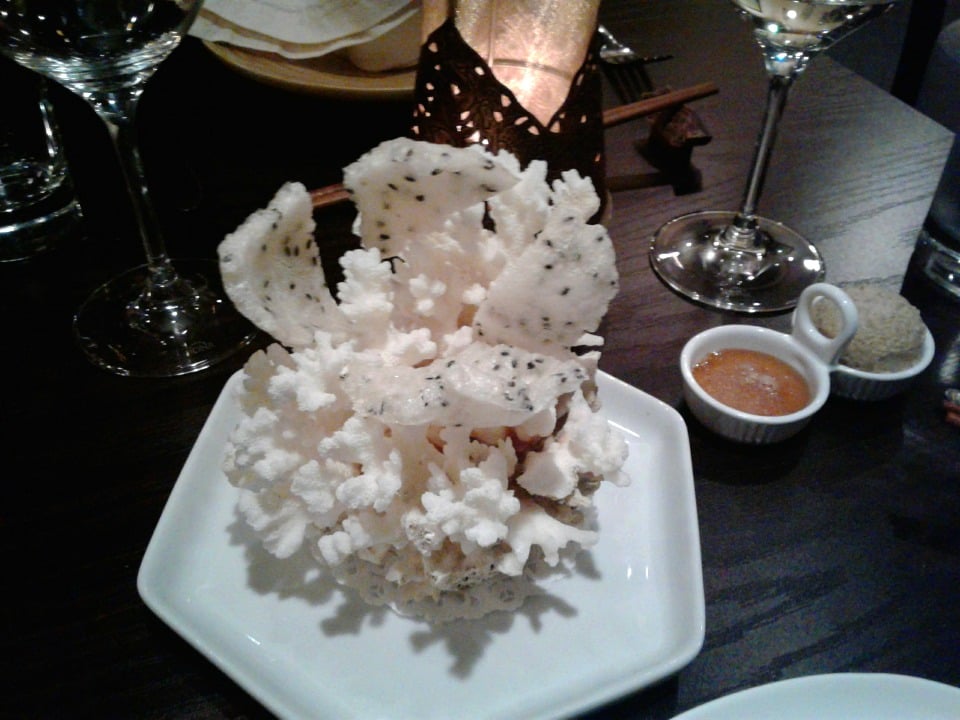 Duong's French-influenced dishes are meticulously plated and often use creative presentation elements, like the piece of coral that's used to display his mushroom pate with rice cracker and honey. Other dishes include black rice blini with caviar and creme fraiche, smoked beef tartare, and lamb with marinated eggplant.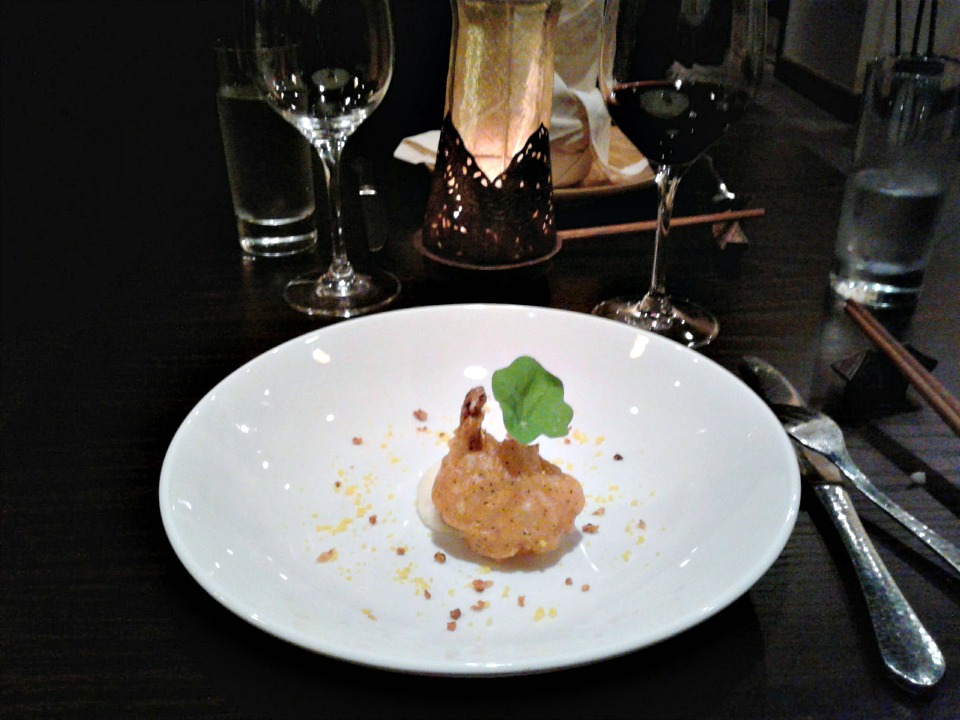 "Plating is very important to me," said Duong. "I feel like an artist. I can sit back and look at the clouds and the trees and get inspired."
A full menu can be found on Khai Vietnamese Nouveau's website, and Duong said he plans to change out portions of it every few months.
The restaurant is open Tuesday-Saturday beginning at 5:30pm, with the last seating at 8:30pm.