Known for its hodgepodge of memorabilia, stools made from baseball bats,  live music and an old-school steam table, Union Square's legendary Lefty O'Doul's will close February 3rd. 
Describing Lefty's as a "battered shrine to San Francisco baseball great," the Chronicle reported that owner Nick Bovis wanted a long-term lease that would enable him to make necessary improvements.
Initially, the decision to part ways was mutual. "Moving on is in the best interest of all parties." Sam Singer, spokesperson for owner Jon Handlery, told Hoodline on Thursday. "We wish him the best of luck." 
After that announcement, Singer released a statement contesting Bovis' ownership of the restaurant's name and its contents.
According to Singer, the bar and restaurant have always belonged to Handlery's family, who first leased the place in 1958 to baseball player Lefty O'Doul and a partner. Since then, "a succession of managers have operated the establishment over its almost 60 years of business."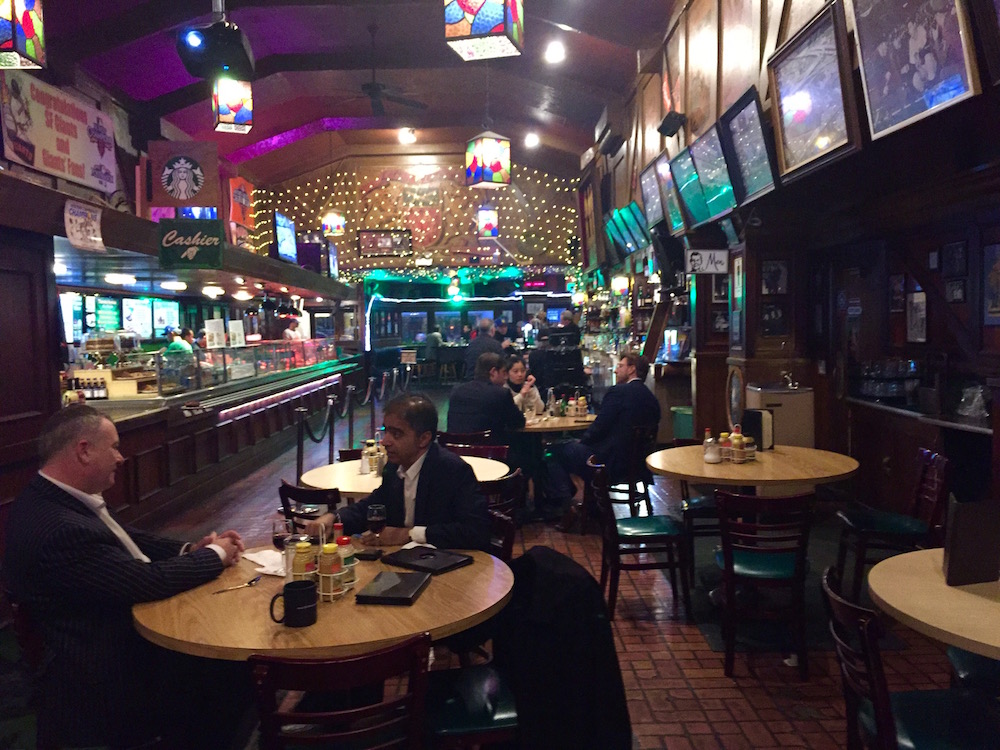 Handlery plans to refurbish the restaurant and reopen at the same location "under new and improved management." Lefty's renowned "memorabilia and interior of property will be part of the establishment in its new form," though Bovis would be permitted to relocate the staff and large-screen televisions.
The restaurateur and landlord have a history: in 2012, Handlery evicted Bovis' Gold Dust Lounge from its Powell Street location. The bar found a new home at Fisherman's Wharf.
Bovis plans to reopen Lefty's in another Union Square location; more details will be divulged at a Monday press conference.
The restaurant and cocktail lounge are named for baseball player Francis Joseph "Lefty" O'Doul, who played on the National and Pacific Coast leagues, besides being a coach and manager for the San Francisco Seals. He's credited with helping to bring baseball to Japan and was a friend of heavy sluggers like Joe DiMaggio, Babe Ruth and Ty Cobb.
Photos include shots of Cy Young, Dizzy Dean and Lou Gehrig. Marilyn Monroe (DiMaggio's wife) figures prominently in the decor, with a few pictures of boxers thrown in.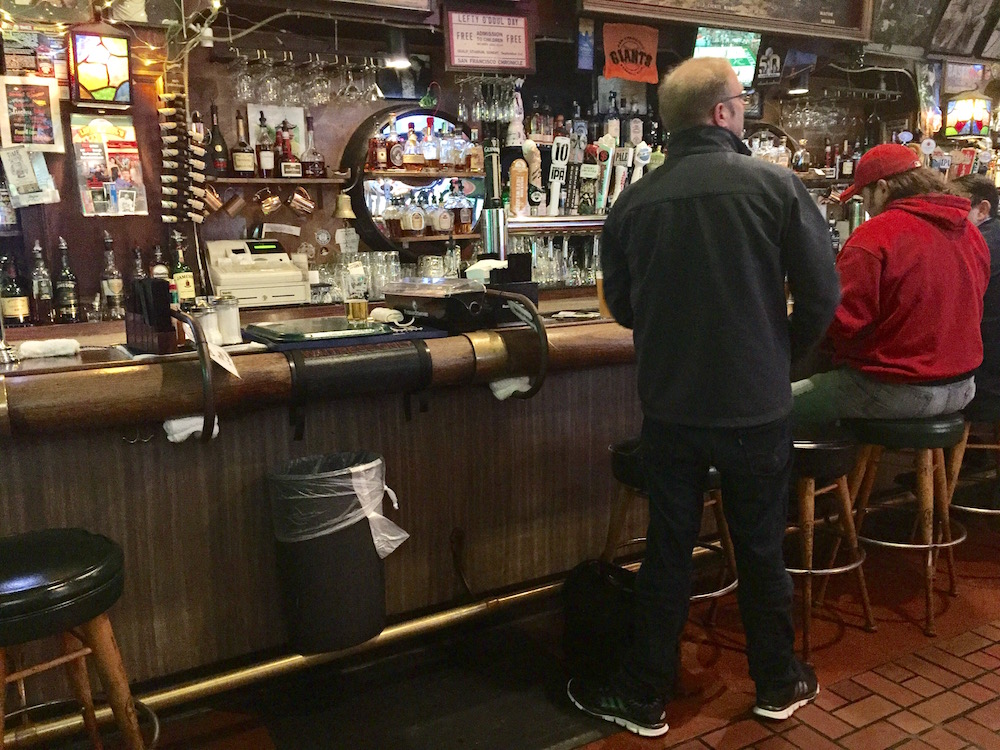 A major attraction at Lefty's are musical acts like The Irish Newsboys, a band made up of former and current journalists that includes famous musicians like Peter Albin, guitarist for Big Brother and the Holding Company.
Tourists and locals gravitate to Lefty's for its welcoming atmosphere, intimate piano bar, and affordably priced cafeteria-style dishes. On the menu: green eggs and ham, hand-carved pastrami, reuben sandwiches, meatloaf, beef stew, turkey legs and stuffing, corned beef and cabbage.

Lefty's made headlines in August when it sought to display a nude Donald Trump statue that had presided over Market and Castro streets. Bovis supported then-Supervisor Scott Wiener's desire to move the controversial statue from police custody to the restaurant, using a fig leaf to make the naked likeness more appropriate for the restaurant's diverse clientele.