2017 will be a busy year for brothers Daniel, David, and Dennis Lee and their entire team at Korean-influenced restaurantNamu Gaji (499 Dolores St.), with plans to open two new locations on Divisadero and in the Dogpatch, and launch three new monthly pop-ups: one on Divisadero and two in the Outer Sunset.
In late 2015, we broke the news that the Lees would be opening a spinoff restaurant, Namu Stonepot, in the former Jay's Cheesesteak space at 553 Divisadero. They've also had a noodle shop, Namu Noodle, in the works at 2405 3rd St. in Dogpatch since 2014. 
According to Dennis Lee, Namu's head chef, the Divisadero restaurant will now open in March, with the noodle shop following by the end of 2017. 
To gear up, Lee is launching two pop-ups in the Outer Sunset, the neighborhood he calls home. The first of the pop-ups will be at Beachside Coffee Bar and Kitchen (4300 Judah St.) this Wednesday, January 25th, and Lee is also aiming to make an appearance at The Pizza Place on Noriega (3901 Noriega St.), though a date hasn't been ironed out. 
"We've always wanted to do something [in our neighborhood]," says Lee, who'll be serving hearty food like ramen, stonepot, okonomiyaki (a savory pancake), and a brisket donburi (rice bowl) showcasing his 16-hour almond-wood-smoked wagyu brisket. "We thought the menu would match the weather."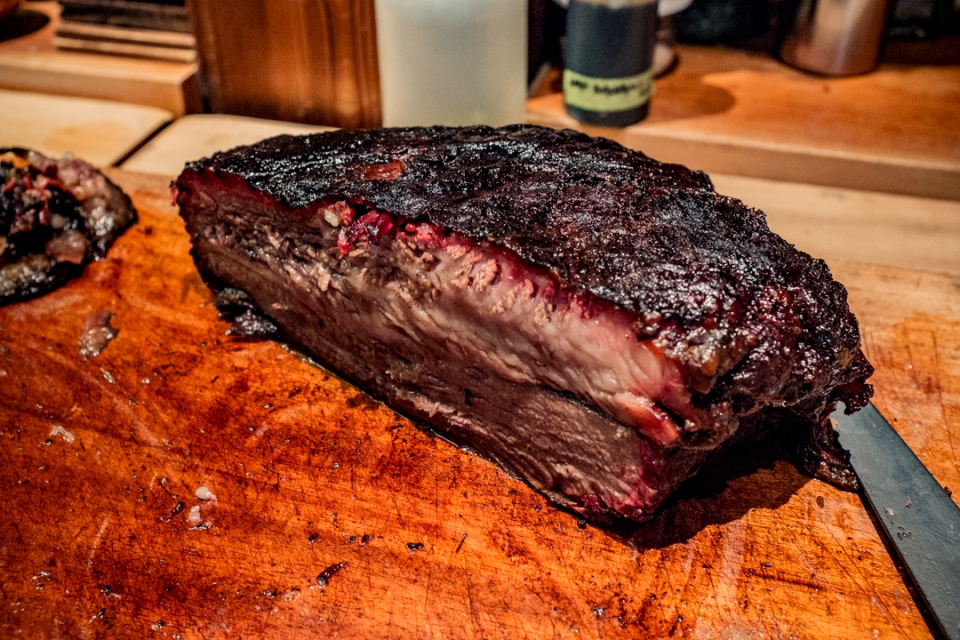 Lee told us he hopes to make both the Beachside and Pizza Place pop-ups a monthly affair, and he's also planning to get ready for the Divisadero opening with a monthly appearance at The Mill (736 Divisadero St.) Specific dates have yet to be hammered out, but Lee told us that The Mill pop-up will "definitely be on a Saturday."
When it opens in the spring, Namu Stonepot's menu will center around Korean stonepot dishes, including a rice dish, a stew, and a ramen where the broth is poured directly into the pot at the table. It will also serve three flavors of a boneless, gluten-free Japanese/Hawaiian style of fried chicken called "mochiko chicken," as well as beer, wine, and sake selected by Bi-Rite wine buyer Trac Le. 
"We're also hoping to promote people to purchase the stonepot vessels for their homes, and we'll have to-go kits where it's all assembled for you, and you can just place it in your stonepot at home," Lee said. "It can make a great centerpiece for a dinner party or a one-pot meal for a single person."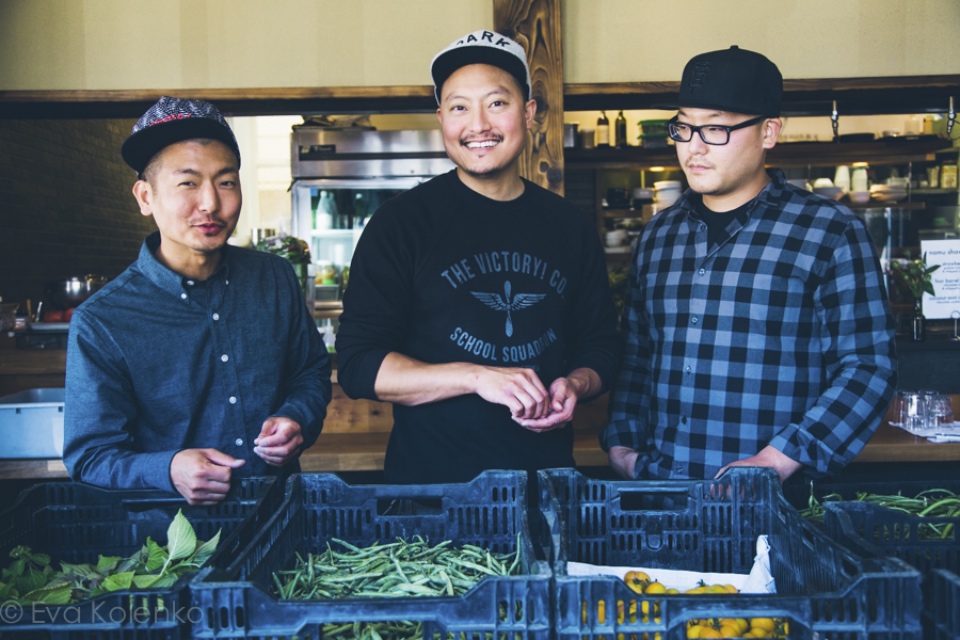 As for Namu Noodle, "it's a large restaurant, and the style of service we're going to do is something that's kind of new," Lee explained. "It's not fast-casual and it's not table service; it's kind of a hybrid. The guests will be ordering directly from cooks preparing the food, rather than from a waiter or someone behind the register. Food will be cooked a la carte or a la minute, and almost handed directly to the guests." 
The restaurant will have a full liquor license and a large bar, and the Lees have also obtained a microbrewing license to make their own makgeoli, which Dennis describes as "sort of like a rustic Korean-style sake." 
The probiotic drink has 10 times the good bacteria of yogurt, Lee said, but "it's something that's not really popular right now in small batches. We'll be the first restaurant in the country that's serving it on-site."
With such an ambitious 2017 schedule, other restaurateurs might be worn out, but Lee brimmed with enthusiasm for all of Namu's new projects. 
"We've been operating here for over 10 years, but we've always had small neighborhood spots, so I'm looking forward to sharing our food, our experience, and our vibe with more of the city," he said. "I'm excited to expand our repertoire and bring our culture and vibe to more parts of San Francisco."