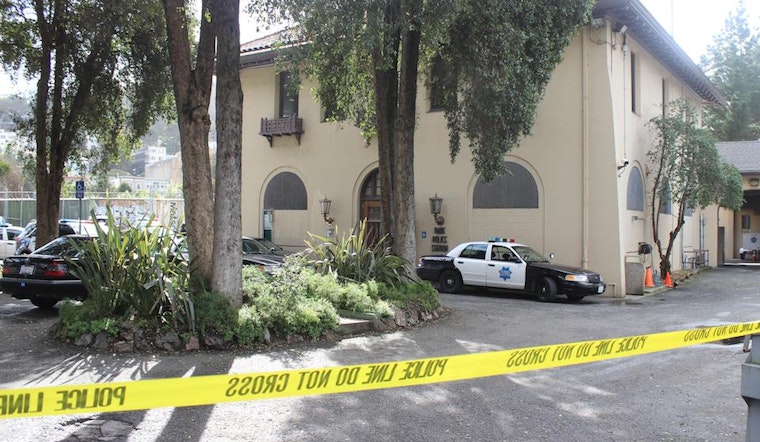 Published on January 24, 2017
On January 10th, Park Station released a year-to-date summary of crimes reported within the district over the course of 2016. As ever, stats indicate that most incidents in the area continue to be property and quality-of-life related.

Here are the numbers:
Larceny/theft: 1,531
Vehicle theft: 407
Burglary: 369
Aggravated assault: 88
Robbery: 86
Arson: 12
Homicide: 4
A summary of 2015 crime reports by district was not released with last year's data, but Hoodline is attempting to gather that information from SFPD.
In 2016, officers enforced the city's sit/lie ordinance 192 times: in 63 cases, individuals received a warning, but 118 people were cited and 11 were booked for violating the ordinance that prohibits sitting or sleeping on a public sidewalk.
The only December 2016 stats that were broken out in the summary were traffic-related. Last month, 18 drivers were cited for running red lights, while 354 were written up for ignoring stop signs.

In December, 30 drivers were penalized for failing to yield to pedestrians in a crosswalk, 45 citations were issued for exceeding the posted speed limit, and 40 drivers now likely regret their use of a wireless device while behind the wheel.
Officers also uncovered three scofflaws driving without a license, as well as six who were driving with a suspended or revoked permit; three bicyclists were cited.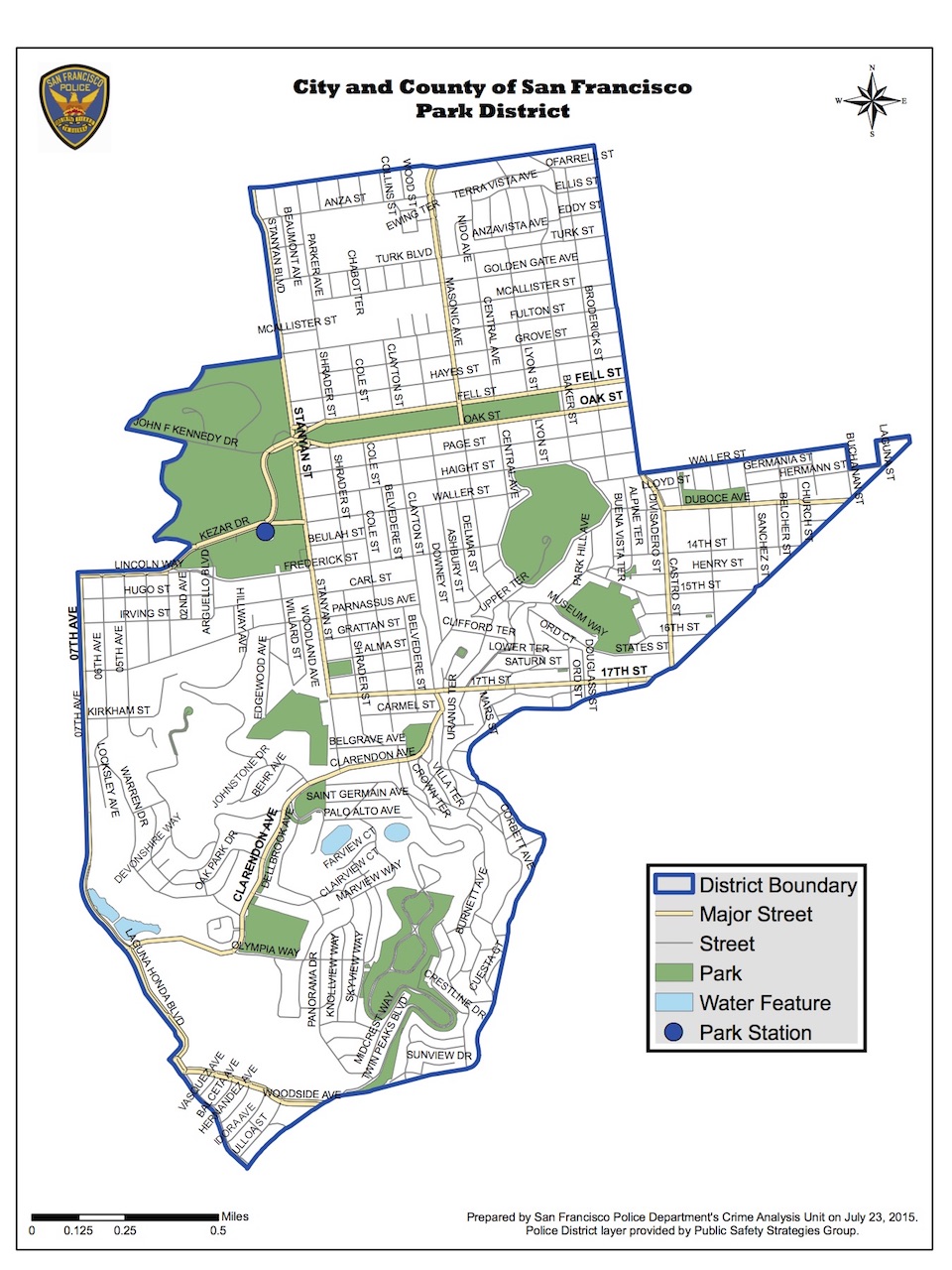 Park District covers Cole Valley, Twin Peaks, The Haight, Forest Knolls, North of the Panhandle, Alamo Square, Duboce Triangle, parts of the Inner Sunset and Western Addition, and the eastern end of Golden Gate Park.
As of this month, the Assistant District Attorney assigned to Park District is Asha Jameson, who replaces Erica Corn.
Jameson is one of five ADAs who work with individual SFPD stations as part of the Neighborhood Prosecutors program to address chronic crime and quality-of-life issues. Jameson will also field cases originating in the Richmond and Taraval districts.
Park Station's monthly community meeting is held on the second Tuesday of each month; the next session will be on Tuesday, February 14th at 6pm inside the station's community room at 1899 Waller St.