Jim Motch and Maureen Z. have dedicated the last fifteen years to helping save cats from high-kill shelters. What began as volunteer work for other rescue organizations eventually transitioned into the creation of Purrchance Rescue.
"We fostered for years for a lot of different groups," Maureen Z. said of their earlier work with groups like Give Me Shelter, Hopalong & Second Chance and Oakland Animal Control. Then, she said, they began working as an unofficial rescue before becoming a 501c3 nonprofit in 2014.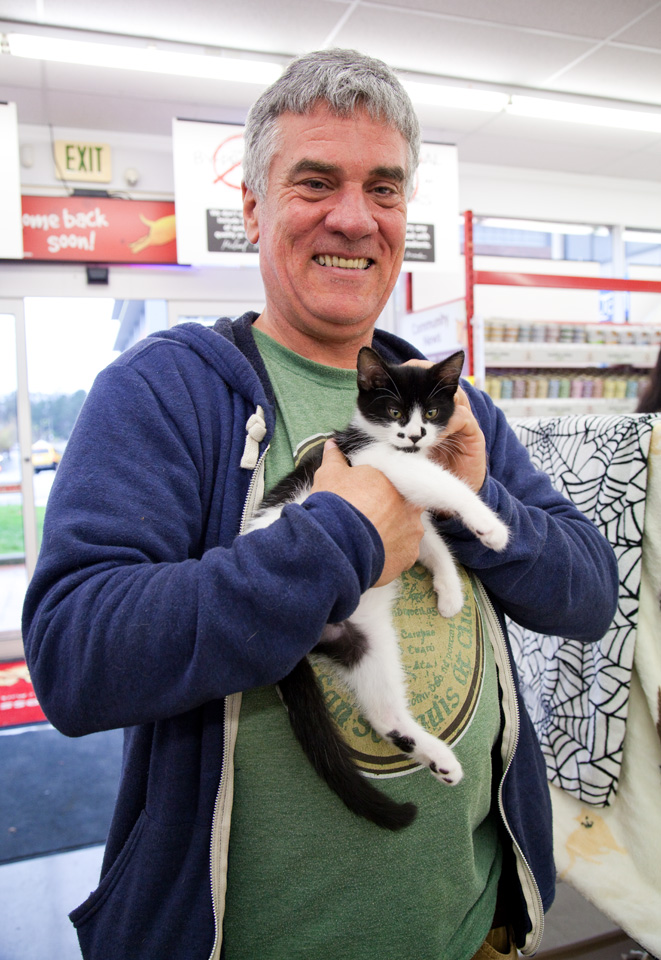 Like many rescue agencies, Purrchance depends on foster families to house the kittens until they can be adopted out. Although their business address is in West Portal, there's no facility.
"We're foster-based," Motch noted, "so all the cats are in foster homes around the Sunset [and] West Portal area. The cats are always in people's homes."
Purrchance places about 125 cats each year through their adoptions. The cats generally come from high-kill shelters in places like Mendocino County, Kings County and Modesto, where adoption rates tend to be lower.
Though Motch and Maureen Z. both agree that the staff at the shelters are doing the best they can, Motch said that many are simply underfunded and overwhelmed. With little money and few adoptions, the scenario at high-kill shelters can be grim, especially during kitten season (spring to late fall).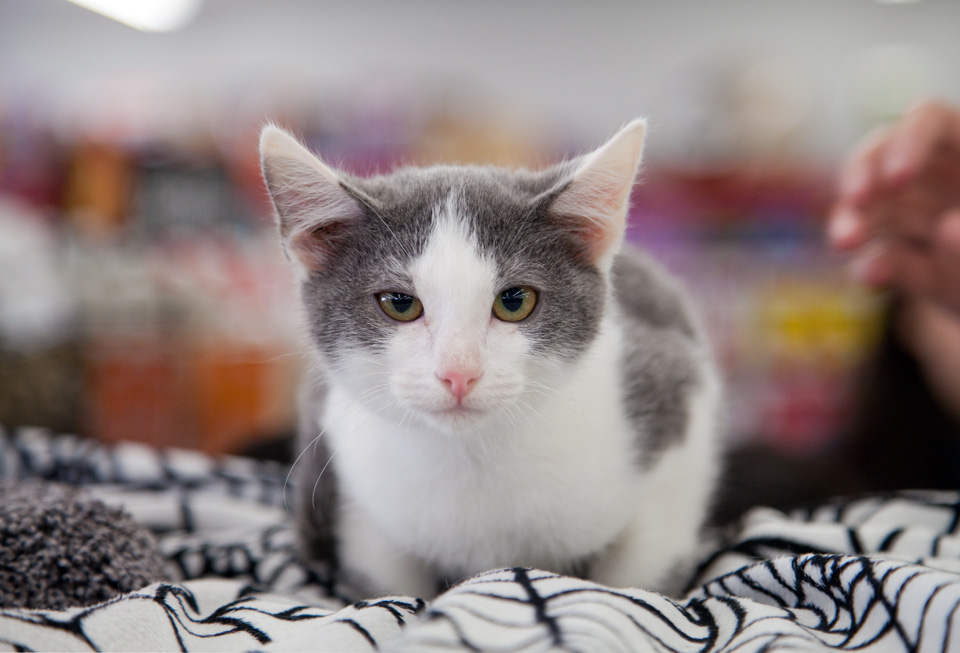 Motch said the extended drought has extended kitten season. "It's been really bad the last couple of years, so many kittens."
And kittens are where Purrchance tends to focus.
"We mainly take kittens," Motch said, "but … if there [are] kittens with a mom, we always take the mom, too."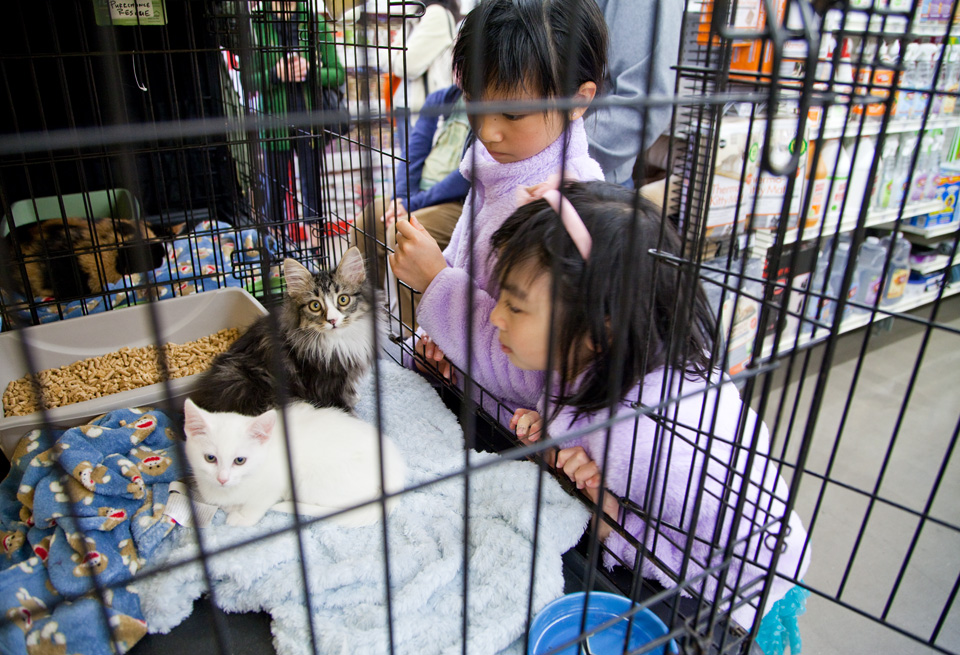 Maureen Z. said adult cats can be harder to place because their personality is already developed and they can get territorial. "It's a lot easier with kittens and they find homes a lot faster," she said, but "adults definitely need help, too. It's hard for them during kitten season, they just get overlooked."
"If there is anything I can say," she added, "it's fix your animals!"
Purrchance secured a discount agreement with the Peninsula Humane Society, which allows all of their cats and kittens to be vaccinated and spayed or neutered before they are adopted.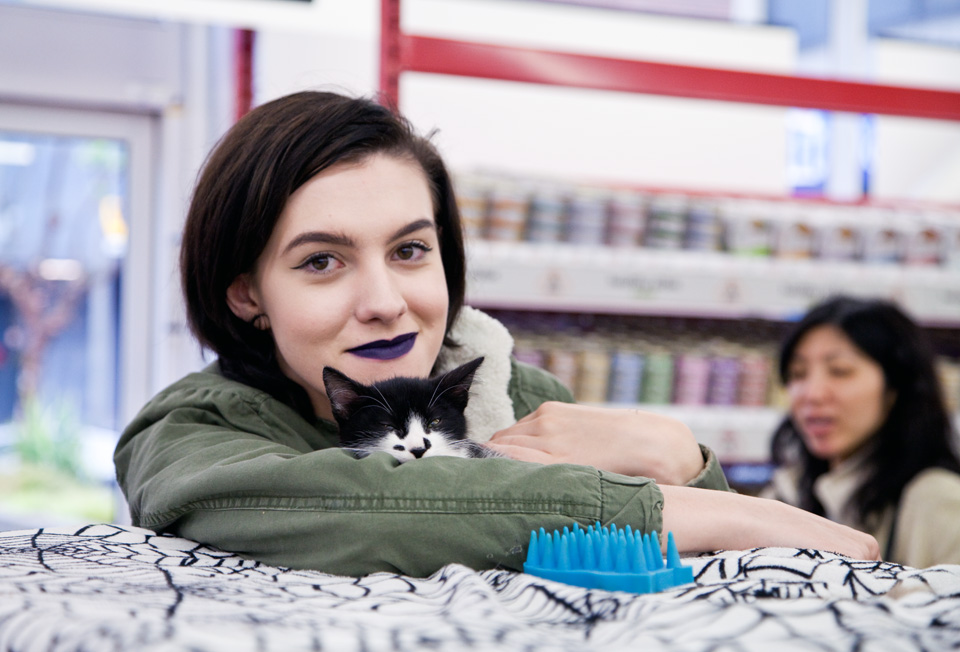 Purrchance depends on volunteers and foster families, but local Pet Food Express stores regularly host Purrchance adoption events. "We used to do kind of impromptu adoptions here," Maureen Z. told us of the store at Stonestown, "and then they asked us if we could do a regular gig here."
Purrchance holds Saturday adoption events at Stonestown and monthly adoption events at the Pet Food Express in Pacifica. They may also start events at the Daly City store location.
The Stonestown location also accepts donations of food or other supplie, which Purrchance picks up during their Saturday events. "They've been really supportive at Pet Food Express," noted Maureen Z.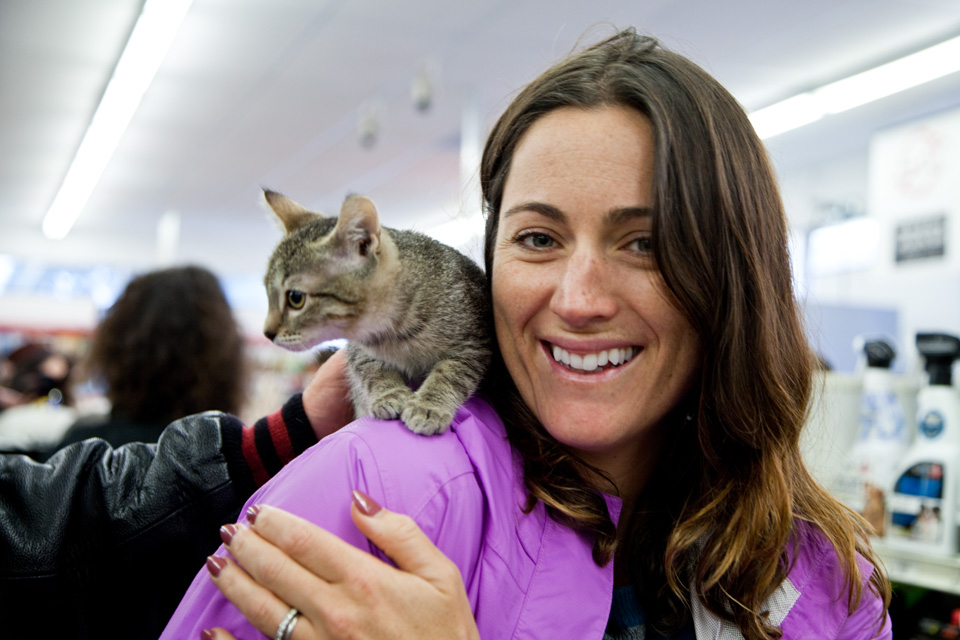 Being able to hold adoption events at pet stores and post adoption updates on social media definitely has helped them reach a wider community.
"We used to post fliers in the laundromats around here," said Motch. Now, Nextdoor, Facebook and the Pet Food Express events have helped them find more volunteers and foster caregivers.
Motch and Maureen Z. said they appreciate community support, whether it comes as a donation, serving as a foster family or hosting an event, because direct assistance "helped us save all these animals."