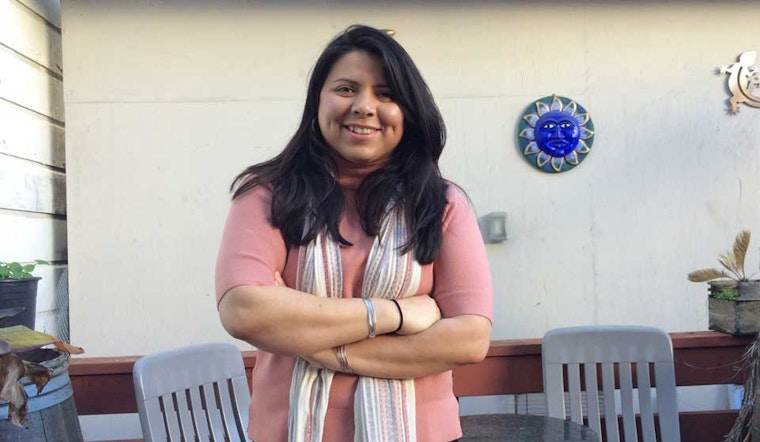 Published on January 17, 2017
Though it has a strong residential community, the Excelsior isn't known as a bustling neighborhood for restaurants and retail. (A July 2016 Chronicle report notes that the neighborhood has the slowest-growing restaurant scene of any in the city, per sales tax data.)
To learn more about efforts to reduce retail vacancies along its business corridor, we sat down with Stephanie Cajina, executive director of the Excelsior Action Group, to discuss projects the organization is working on, the Excelsior's appeal, and the nonprofit's outlook since a fire closed its offices in December. 
What is the Excelsior Action Group?
The EAG was founded in 2002 as a call to action by both merchants and residents to change the dynamics of the Excelsior corridor. At the time, there was a 30 percent vacancy rate along the corridor, and with that came tons of blight, disparities and crime. So the community wanted to change that around. In a grassroots effort, residents teamed up to form the Excelsior Action Group with the support of the Mayor's Office of Economic And Workforce Development (OEWD) and Bay Area LocalInitiatives Support Corporation (LISC).
Since then, we've been working on the idea of how to revitalize a commercial corridor, which is a big task. We decided to break it down into a three-fold approach through our three committees: the Business Attraction & Support Committee, the Vibrancy Committee, and the Policy Committee.
What are some of the great things about the Excelsior, in your experience?
There are so many ways I could answer that. From the perspective of someone who runs the EAG, something that is incredibly reassuring and heartwarming is the fact that there are so many people that feel like they want to be involved in improving their neighborhood.
The Excelsior is highly organized. You have a lot of different neighborhood groups and a lot folks who have been here for generations. This used to be an Italian district, and you have people who still live here and remember what a business used to be called 30 years ago. They understand the history of every building and it's such a refreshing thing to still see that in San Francisco, when the greater fabric of the city feels a bit foreign. [The Excelsior] feels like more of a small town in some ways.

We also have a lot of historical sites here that I don't think a lot of folks know about. For instance, Jerry Garcia is one of the sons of the Excelsior. There's the McLaren Park Water Tower. The Ocean Avenue Presbyterian Church was designed by Julia Morgan, a prolific architect. We have murals at 35-45 Onondaga Avenue by the same artist who did the frescos at Coit Tower. So, we have a lot of cultural assets here that folks don't know about.
The high home-ownership rate in the Excelsior is another huge asset. It's helped us preserve some of the working-class nature of the neighborhood. It's refreshing to come into a neighborhood and see a lot folks who are working class.
What's the vacancy rate on the corridor these days?

It fluctuates from month to month depending on business openings and things like that, but it hovers around 13 percent. That's still pretty high, and it's something that we are constantly working on. A healthier vacancy rate would be around six or eight percent.
What are some of the projects that the EAG is working on at the moment?

There's a lot of energy in the Excelsior right now, and a few different projects coming in from the city level. However, I do want to make sure these policies are done in a coordinated way.
In terms of pedestrian safety, we have a very unique design along the Excelsior's commercial corridor. We have a lot of T-intersections anda lot of them unmarked. That's confusing for pedestrians and drivers because it's unclear whether pedestrians are allowed to cross, or whether cars should go through the intersection.
Oftentimes, even legal crossings are unmarked, so it creates confusion for those who are using the streets. We've been working, particularly with WalkSF, to make sure there are better pedestrian safety measures along the corridor. We've been doing walk audits of the corridor with the SFMTA, different stakeholders and the Ingleside Police Station for about a year and a half to bring attention to the problems and see what design elements we can implement to improve pedestrian safety.

We are also working with the Mayor's Office of Economic and Workforce Development, particularly around small business sustainability. We want to make sure that our small businesses are sustainable and do have resources they can tap into.
One of the challenges is that we have a lot of multilingual small business owners which sometimes presents a barrier to accessing resources. So EAG's main focus right now is that we curate a lot of our resources towards those folks, so that we are able to refer business owners to agencies that are culturally sensitive and can meet their needs. Anything from getting help with financing to answering questions about a permit. EAG is the main liaison between small businesses and city agencies.

I've seen some mention of making the Excelsior corridor into a Community Benefit District. What are your thoughts on the idea?

CBDs have served a great function for a lot of different corridors in the city. Ocean Avenue has definitely benefited from having a CBD model, and I do think a CBD model could potentially support the revitalization of the Excelsior corridor. However, I would definitely want to study it more. I wouldn't jump on it just yet as the main method for revitalizing the corridor.
The application process with the city has been tweaked even since Ocean Avenue became a CBD, so the program has gone through a bit of transformation. It could be a solution, it's just a matter of studying it some more. But if it is a solution, and once we study it and EAG feels like it is a compelling pathway to revitalizing the Excelsior's commercial corridor, then I don't see why it wouldn't be something we would tackle or want to try to promote.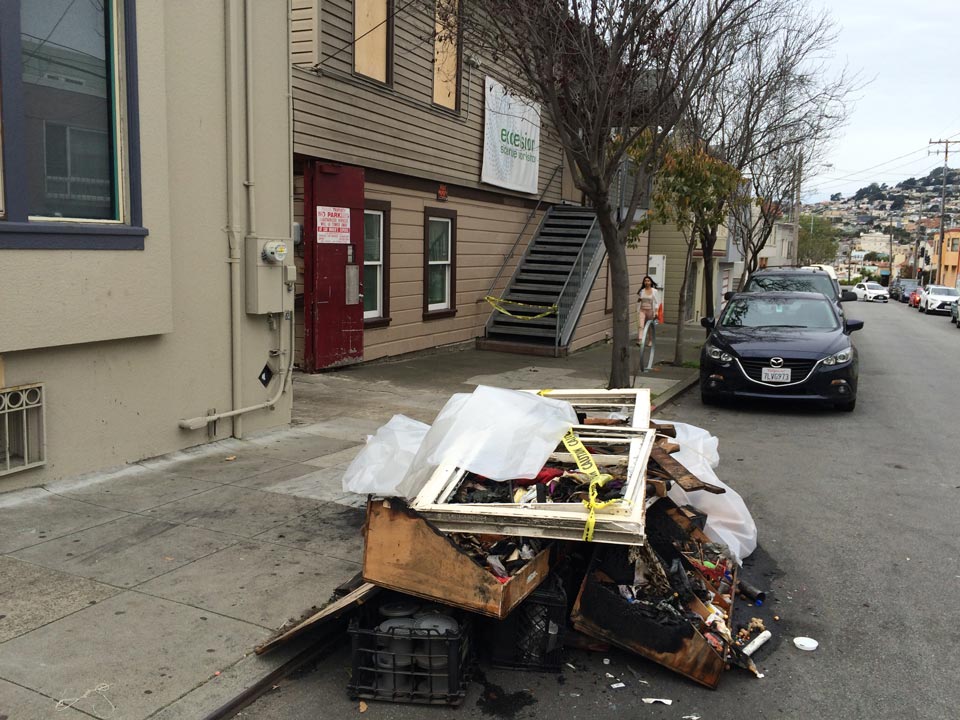 What's happened since the fire last month displaced the Excelsior Action Group, the Excelsior Science Workshop and the Digital Action Hub from the offices at 65 San Bruno Ave.? What can people do to help?

The fire happened about a month ago, and with the holidays and everything, things have been delayed. Fortunately, we developed a website called ExcelsiorFireRelief.org where folks can look for ways to either volunteer their time or donate to the organizations financially as we recover from the fire.
We're definitely going to have a lot of needs and, as the weeks go by, we're starting to get a better picture of what those are and the different timelines of when we'll be able to get back into our space. At the beginning, we were very optimistic that we could get all of this done in a matter of weeks, but it's actually going to take a few months. In the interim, we're looking for financial resources to help us secure a temporary space and help us with our moving costs—things that we're not going to be able to cover on our own or through our insurance.
It's a challenging time for us, but the silver lining is that the bonds between the three displaced nonprofits has grown stronger, and we've been able to create a support system, not only among the nonprofits but also with our landlord, who is also a nonprofit. That part of it has been a really good experience, but the challenges are daunting.