After six years as a pop-up restaurant at Divisadero's Mojo Bicycle Cafe and numerous other spots, Rice Paper Scissors has finally secured a permanent home, at 22nd and Folsom in the Mission.
While owners Valerie Luu and Katie Kwan had hoped for a Divisadero location, they told us they're still extremely excited about their new digs, which will be "only a short bike or cab ride away" from the neighborhood they've called home for many years. 
Luu and Kwan said they've been looking for a brick-and-mortar space for the past three years. "We didn't know if there was going to be space for us in San Francisco, with the expensive rental market," Luu wrote in a press release this morning. "But we finally found a landlord and space that believed in our concept, and felt like it would fit in with the neighborhood. We're excited to finally have a home."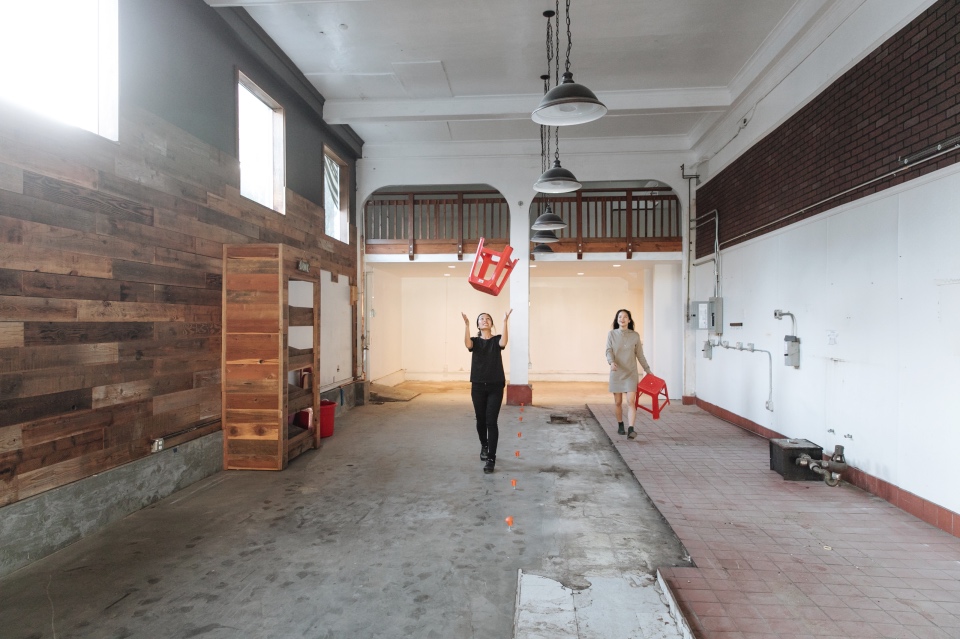 The pair will be taking over the space at 2598 Folsom St. that was formerly occupied by grocery store Delicateses La Plaza. In order to renovate it inside and out with a new gas line, lively decor, a bar serving beer and wine, and a bathroom with what they dub "epic selfie" potential, they've set up a Kickstarter campaign, which seeks to raise $35,000 by March 31st.
According to the Kickstarter page, the menu "will include bun bo Hue (spicy lemongrass beef noodle soup), chicken pho, pork garlic noodles, fried egg sandwiches, yellow curry with udon noodles, and handmade lamb dumplings," all of it made from scratch. 
As far as beverages go, Kwan said that they'll be inspired by the Vietnamese tradition of bia hoi, or "local beer."
"From our pop-up at Mojo, which features 10 beers on tap, we've learned that pilsners, IPAs and lagers work well with our food, so we hope to keep a good rotation," said Kwan. "As far as wine, we'll be working with sommelier friends to develop a concise list of crisp wines that pair well with flavorful, spicy food."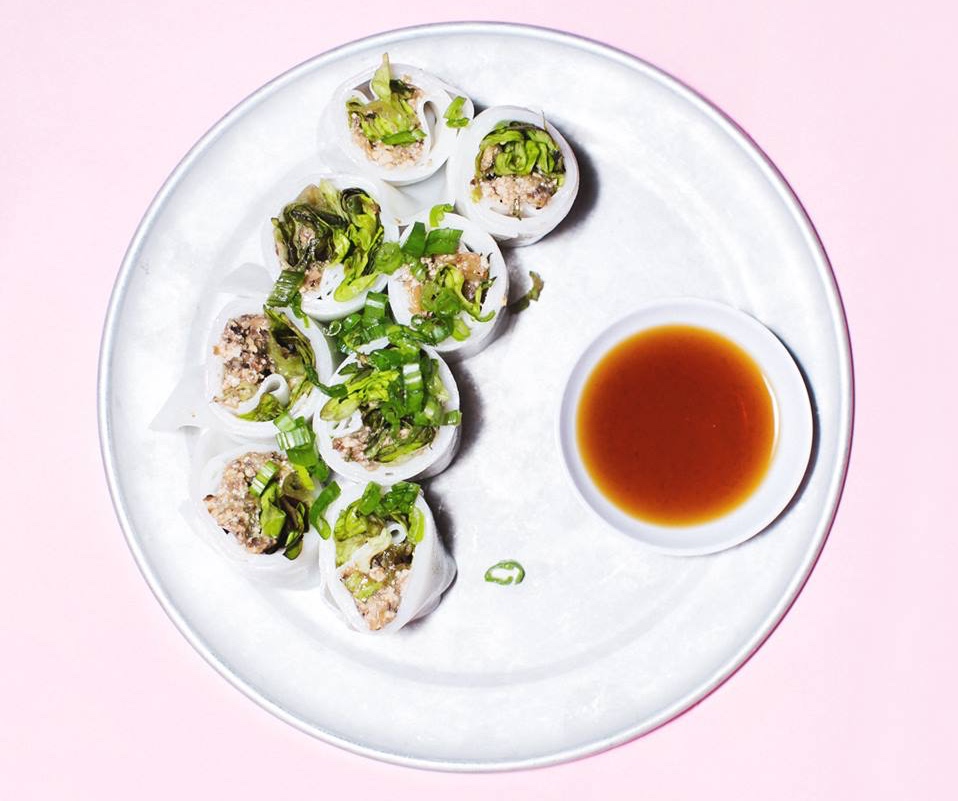 This isn't the first time Luu and Kwan have cooked in the Mission. Their first kitchen was at the Mission Latino Vocational School on 19th and Florida (which is now Farmhouse Thai), and they were featured on Anthony Bourdain's The Layover while serving food out of a pop-up in a metalworking shop on 20th and Folsom. They also had a lunch pop-up for two years at Mission Street's Brick & Mortar Music Hall, which ended in November 2015. 
If all goes according to plan, Luu and Kwan hope to have their new restaurant open within a year. In the meantime, Divisadero dwellers won't lose out: they'll continue to serve on Thursday nights at Mojo for at least the next eight months, as the Mission buildout is completed. 
"Mojo is our first home, and we will miss the staff and customers the most," Kwan said. "Remy, the owner, was one of the first people to give us a chance, and we are so grateful."

"For us, Rice Paper Scissors is more than just food, it is a place where people can come together," she added. "We are excited to finally have a physical space that reflects this, designed to our aesthetics and needs."