Starting this week, Hoodline will be running some stories from Bay City News, a regional wire service that has provided reporting from around the Bay Area since 1979. Expect to see news about court activity, police and fire emergencies, government meetings, and other key topics.

San Francisco fire officials are warning residents and visitors to stay away from an area at the south end of the West Portal neighborhood this afternoon due to a large fallen tree that is affecting electrical wires.
The officials reported the warning on Twitter at 3:56pm because of the 100-foot tree down in the 100 block of Ardenwood Way.
The tree is leaning on a building, but no structure damage has been observed and no injuries have been reported.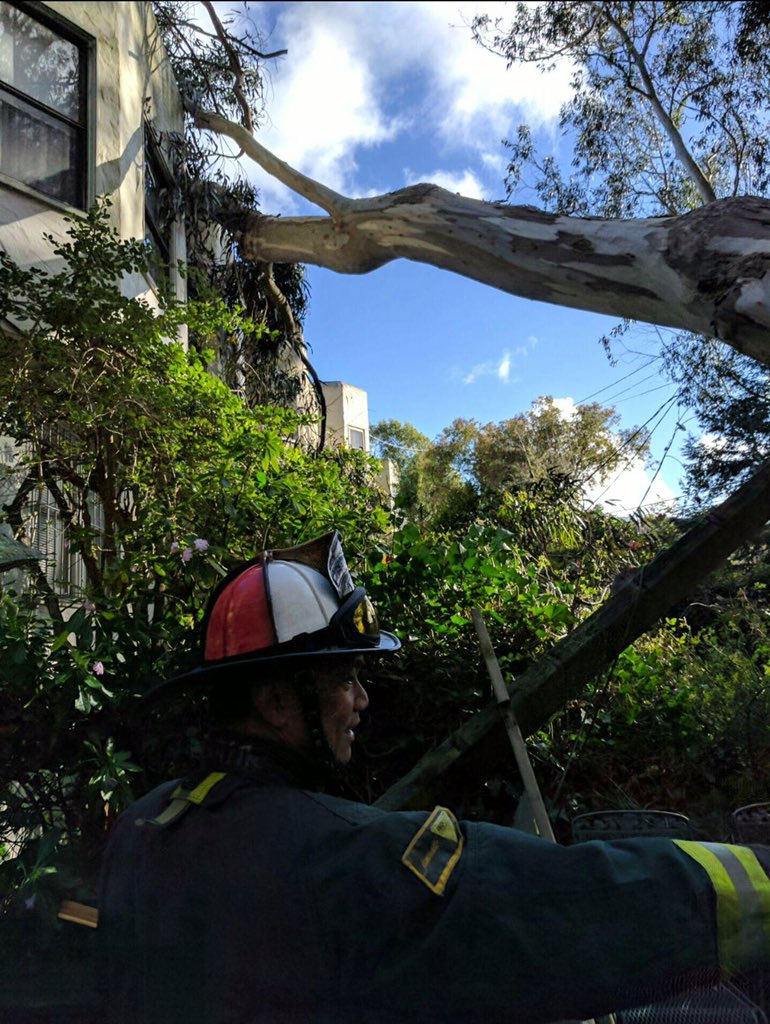 Firefighters on the scene said they were waiting for PG&E personnel to arrive as of 4:11pm.