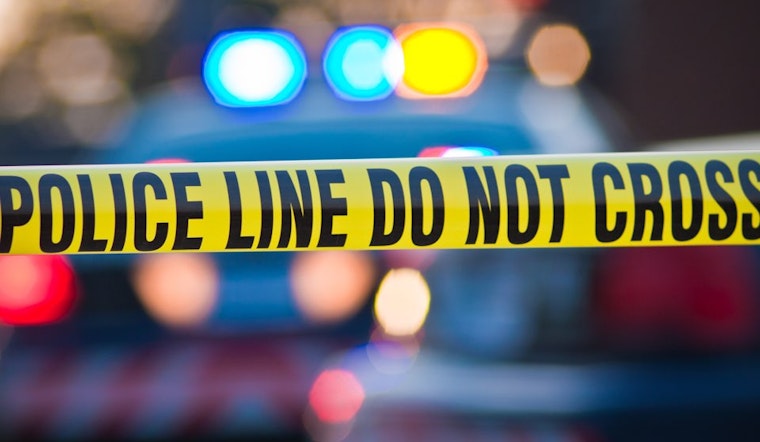 Published on February 21, 2017
Welcome to our inaugural crime recap for the Ingleside Police District, which includes the Excelsior, Glen Park-Sunnyside, Mission Terrace, Bernal Heights, Upper Noe, Portola, Sunnydale, Visitacion Valley, and more.
Each month, we'll bring you a summary of some of the month's most notable crimes. All crime reports come directly from the SFPD, unless otherwise noted, and are in reverse chronological order. 
Man knocked unconscious with metal bat in Crocker-Amazon
On February 15th at 4:41pm, a 23-year-old man was beaten unconscious with a metal bat at Concord and Morse streets, after getting into an argument with another man in his 20s.
The victim was taken to the hospital in serious condition with wounds to his head; the suspect fled on foot. 
Victim chases and fights cell phone thief on Muni
A 20-year-old man was riding a Muni bus at the intersection of Sunnydale Avenue and Hahn Street around 8:55pm on Valentine's Day when a man of unknown age snatched his phone.
The man chased and caught up to the thief, fighting with him on the ground. Ultimately, the thief overpowered him, fleeing on foot. Despite injuries to his hand and leg, the victim turned down SFPD's offer for a ride.
Man robbed of phone on 49-Van Ness/Mission bus
Another Muni robbery occurred on February 13th, when a man walked into Ingleside Station and told police that he had been robbed while riding the 49-Van Ness/Mission bus when it stopped at Ocean and Alemany.
The man was sitting in the back of the bus when an unknown fellow passenger got up and grabbed the cell phone from his hand, jumped off the bus, and ran away westbound on Ocean toward San Jose Avenue. The victim used his "find my iPhone" app, which pinpointed the stolen phone in the vicinity of 7th and McAllister streets in Mid-Market. 
Texter robbed, knocked to ground
A man texting on his phone was punched in the face and knocked to the ground on the 100 block of Precita Avenue at 12:02am on February 12th. The suspect punched the victim several more times, before running to a waiting four-door Honda Civic. The victim was taken to UCSF Medical Center, and police are searching for the vehicle. 
Woman followed and robbed of purse
On Friday, February 10th, a woman reported to police that she had been robbed in a walkway connecting Leland and Visitacion avenues around 7:04am. The male suspect had followed the victim from Leland Avenue and Delta Street, before catching up with her in the walkway and fleeing with her purse. 

Thieves assault, rob woman waiting for Muni
On February 9th at 2:29pm, three men driving in a dark sedan stopped their car in front of a woman waiting for the bus at Schwerin Street and Garrison Avenue. One man exited the car, ran up behind the woman and pushed her to the ground. The suspect took the victim's purse and fled to the waiting car.
The three aforementioned robberies were part of a rash of several robberies in two days; for information on all of the robberies, visit the Ingleside Police Station's blog. 

Man run over twice after early morning argument
On February 3rd, a 30-year-old man was sent to the hospital with life-threatening injuries after being run over by a car twice in Bernal Heights. Here's our story. 
Police arrest suspect in Excelsior homicide
On January 29th, police found a 58-year-old man dead at the corner of Excelsior and Mission streets, in what is believed to have been a homicide. Here's our story on the case, and the subsequent arrest, made on February 8th. 
Community meeting
Interested in getting involved in promoting safety in the community? This month's SFPD community meeting will be held in the Ingleside Police Station Community Room at 7pm on Tuesday, February 21st.