An early-morning burglary in the Lower Haight left the front door of longtime costume shop Costumes on Haight shattered this morning.
Tipster Jon B. wrote in about the incident, saying that the drawer of the cash register, as well as an iPad, had been stolen. The alarm went off at around 4am this morning, he said.
Located at 735 Haight St., Costumes on Haight is a year-round destination for a wide range of costumes and accessories.
Police are investigating the incident; so far, surveillance footage reveals that two suspects were involved.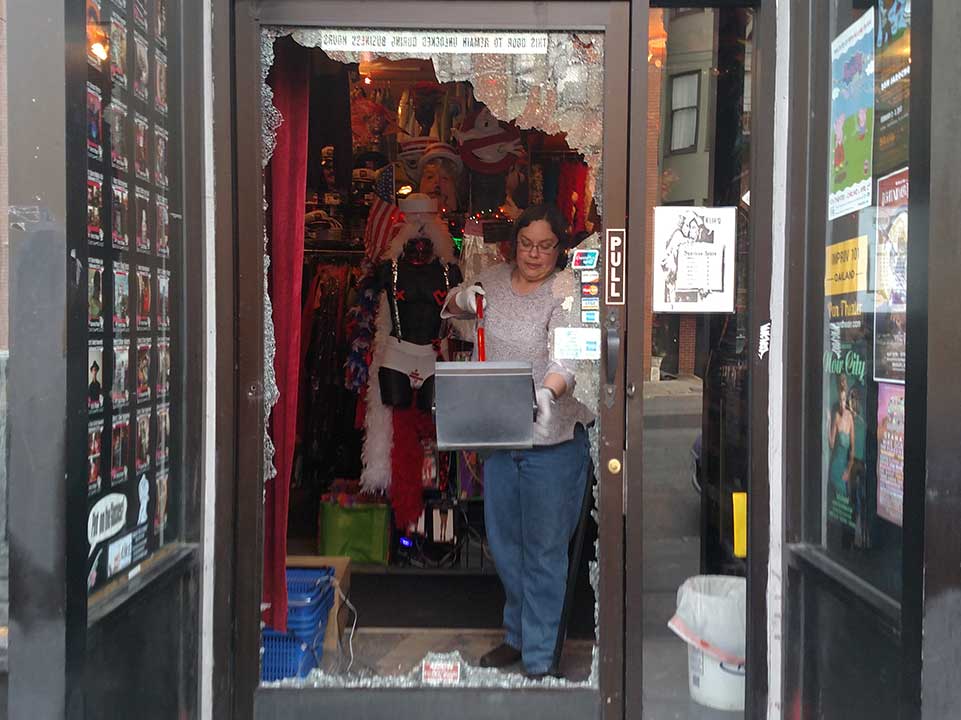 Costumes on Haight manager Chuck Nicklow confirmed that the suspects stole the register drawer, an iPad, and a tray of plastic rings and necklaces that have "no value."

Luckily, the interior of the shop itself was not damaged. The store remains open today as repairs are underway. 

The incident follows an August 2016 smash-and-grab at Glass Key Photo on the 400 block of Haight, which saw upwards of $20K in damages and lost inventory.
See something interesting while you're out and about? Text Hoodline and we'll see what we can find: (415) 200-3233.