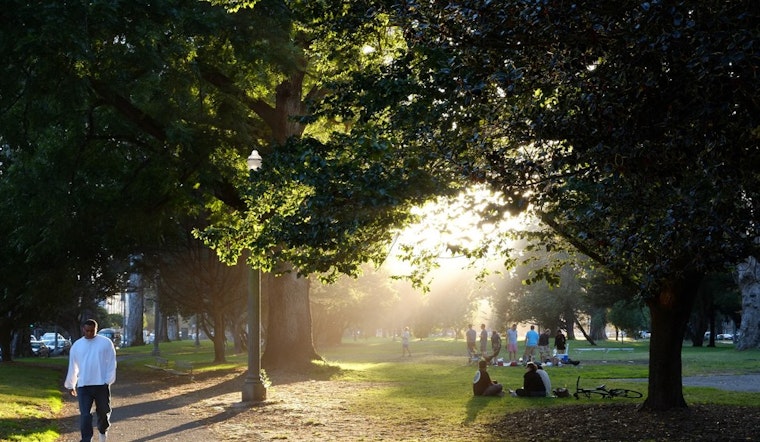 Published on February 12, 2017
There's been a noticeable increase in the number of violent crimes reported within SFPD's Park District in the last few weeks.
In response to "recent crime activity in the North Of the Panhandle Neighborhood," the station's monthly community meeting has been delayed to Tuesday, February 14th, and will be held at the John Adams Campus of City College from 6–9pm.
According to daily crime summaries, Park District has seen an uptick in violent crime in recent weeks, including an armed robbery and multiple robberies with force. Park Station serves the eastern end of Golden Gate Park as well as part of the Inner Sunset, Cole Valley, Duboce Triangle, Twin Peaks, Alamo Square, NoPa and Divisadero.
On Tuesday, February 21st, officers from Park Station are holding a meeting to discuss preparations for this year's 420 Day, which is expected to draw thousands of marijuana enthusiasts to the area. The meeting will be held at the station's community room at 5:30pm; those with "420-related concerns related to traffic, crime and quality of life impact" are invited to attend.
Here's a listing of notable recent crimes in the neighborhood. All reports come from SFPD, unless otherwise noted.
Armed Late-Night Mugger Takes Phone, Cash From NoPa Victim
On February 9th, police were dispatched to the 800 block of Baker Street at 11:25pm, where a male victim in his thirties reported being robbed on the street by another man of similar age. The suspect approached the victim, pointed a gun, and demanded his phone and cash before fleeing on foot toward Turk Street.
Purse-Snatching Duo Targets NoPa Woman In Crosswalk
At 11:54pm February 7th, a male suspect in his 20s and an unknown accomplice approached a 34-year-old woman from behind as she was crossing the street on the 1600 block of Hayes Street and threw her to the ground. The suspects stole her purse, which contained a wallet and cell phone, before fleeing northbound on Lyon Street in a waiting vehicle.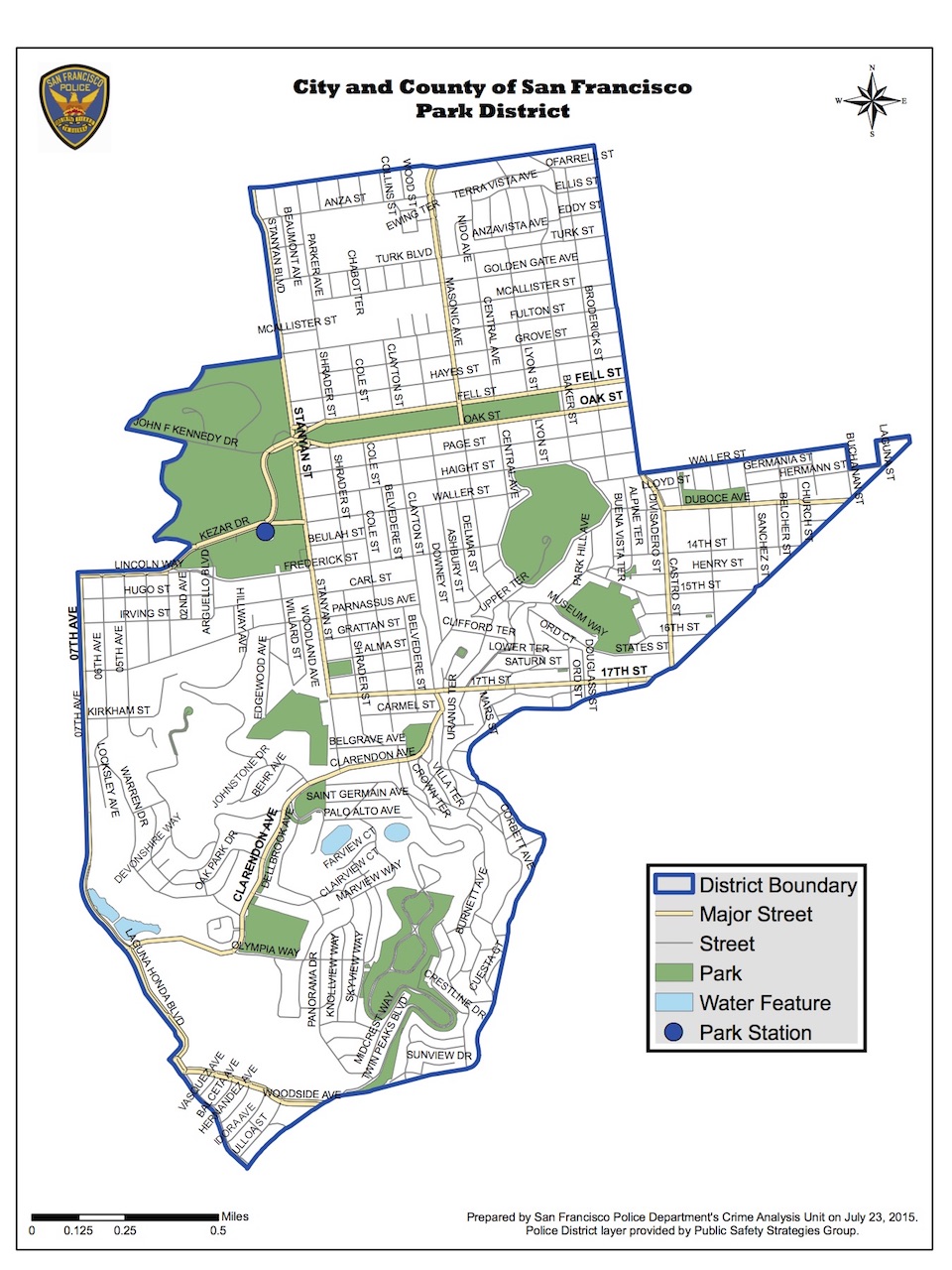 Man Jumped, Robbed Near Duboce Park During Evening Rush Hour
At 5:20pm February 7th, a 35-year-old man was reportedly robbed by two men in their 20s on the 600 block of Waller Street, just a block from Duboce Park. 
According to the report, the suspects approached the victim from behind and threw him to the ground before striking him in his head and making off with his property. The victim suffered non-life threatening wounds to his hands and legs and refused medical treatment.
Burglar Leaves Behind Wet Footsteps & Open Closet Door
Police responded to a hot-prowl burglary at 9:30pm February 2nd the 100 block of Corbett Street. The victim, a 26-year-old woman, reported hearing someone "enter her home, thinking it was her roommate." When the woman went downstairs to investigate, she observed "wet footsteps" on the stairs, as well as her front door and a closet door left wide open. The unidentified suspect was not apprehended.
Anza Vista Hot Prowler Steals Laptop, Cash
Police responded to a home on Encanto Avenue in Anza Vista on January 30th after a 47-year-old resident reported that someone entered his home between 9pm and 5:30am the night before. Entering via the garage, the suspect reportedly made off with the victim's laptop and cash.
Panhandle Resident Shot In Front Of His House
At 7:46pm January 23rd, police responded to the report of a shooting along the northern edge of the Panhandle.
The victim, a 24-year-old man, told police that he turned toward his house when he heard someone yell at him, and then was then shot by one of three suspects. The unidentified suspects fled westbound on Fell Street on foot; the victim was transported to the hospital with non-life threatening injuries.
Corona Heights Burglar Boosts Bikes From Garage
Sometime between January 21st and 23rd, several bicycles were stolen from an occupied residence on the 300 block of Roosevelt Way. According to the 31-year-old woman who reported the crime, the unknown suspect "pried open the front door, entered the garage and left with [the] bicycles."
Assailants Attack Man With Bottle At Haight & Masonic
For an "unknown reason," three unidentified men assaulted a 57-year-old man on the 1400 block of Haight at 2:12am January 18th. After one person struck the victim on the head with a bottle, the other two proceeded to punch him before fleeing the scene. The victim was transported to the hospital with non life-threatening injuries.