Duboce Triangle and its namesake park are frequented by dog owners, dog walkers and anyone who loves to watch dogs enjoying themselves. All without leaving the neighborhood, a dog can take a walk, play in the park, buy some food and visit the groomer.
Dogs can also join their humans for coffee or brunch at Duboce Park Cafe—which usually leaves a bowl of water outside for thirsty canines. From the cafe's spacious outdoor seating area, humans and their furry friends can observe park visitors across the street while sipping their drinks.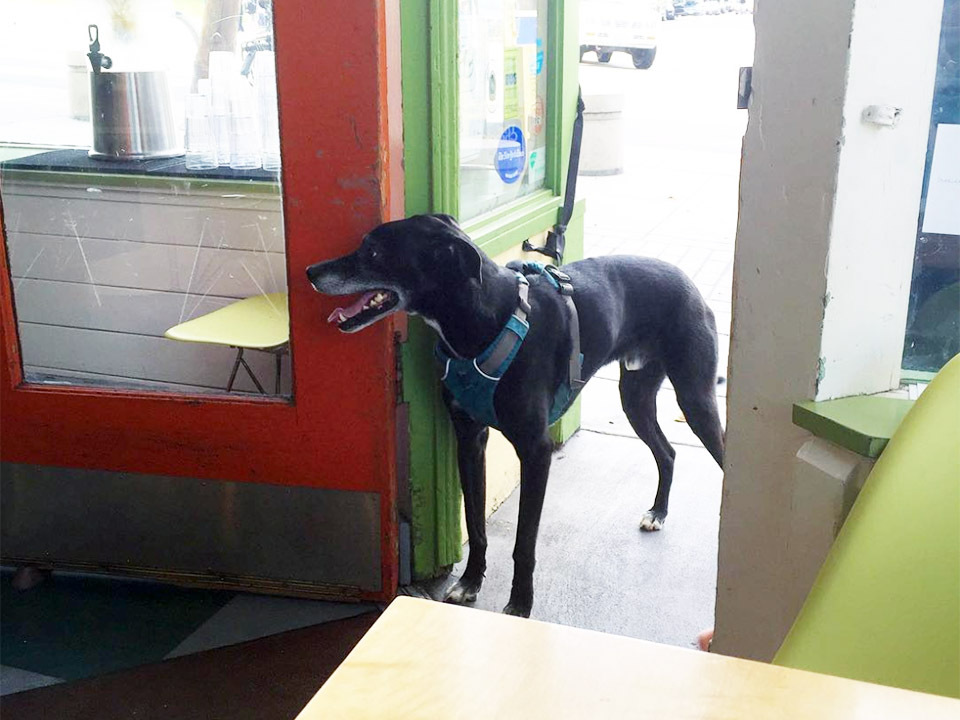 Duboce Park
The park itself is probably Duboce Triangle's biggest attraction for dogs. They can be spotted fetching balls, catching frisbees or just sniffing the area.
The multi-use area is located in the southeast corner of the park, where off-leash frolicking is permitted. At the west end of the multi-use area are water fountains, which are specifically designed for dog and human use.
"We love how accessible and open Duboce Park is," park visitor Skylar S. tells Hoodline. Regardless of the time of day, her dog Ollie can always find some pupper friends to play with, she adds.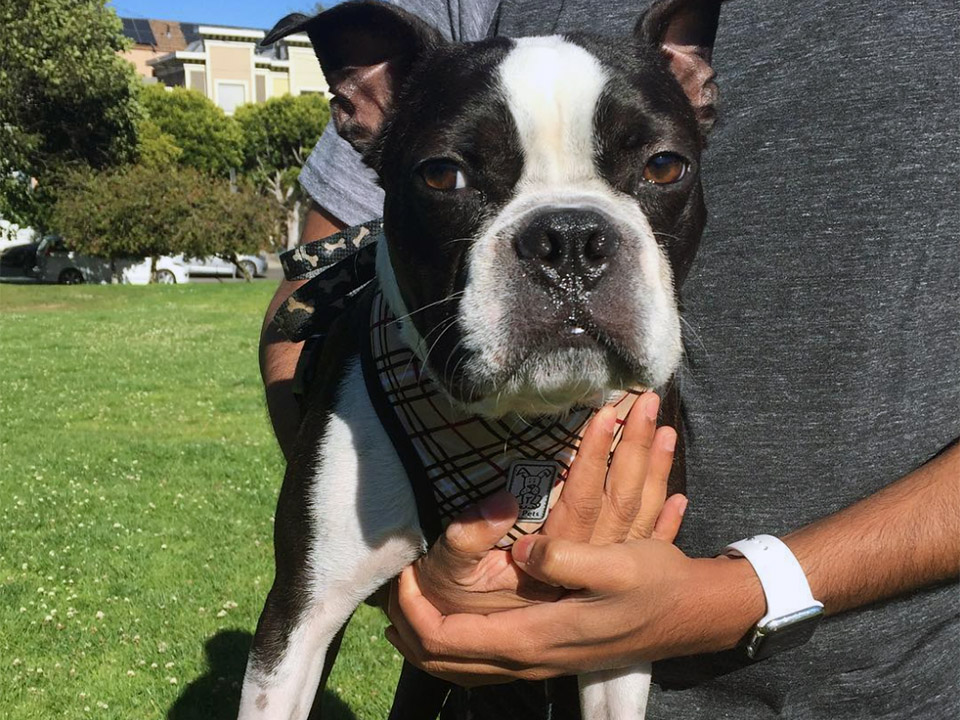 Did you know that in April 1906 the park served as a refuge for people who became homeless following the earthquake and fire? Hundreds of displaced San Francisco residents lived here for about 10 months.
Nowadays, the park is a home-away-from-home for local dogs. And one of the biggest attractions is DogFest each spring. The festivities—which raise money for nearby McKinley Elementary School—usually offer a dog show, adoption opportunities, and activities for kids, parents and dogs.
To keep up to date on other events in and around the park, maintenance alerts and anything else you need to know about the doggy play area, subscribe to Friends of Duboce Park's mailing list.
Little Ark Dog Grooming
Little Ark Dog Grooming on 14th Street claims to be the longest-running dog grooming shop in San Francisco. The shop opened at 748 14th St. in 1987, and three years ago a long-time employee purchased the business and has kept it running in the same spot.
Beyond keeping neighborhood pups fresh and clean, the kennel-free salon collects items for dogs, such as treats, leashes and toys, and donates them to San Francisco Animal Care & Control.
Little Ark has also had an unexpected impact on its next-door neighbor COAST, a pediatric occupational and speech therapy practice. The therapists there say that they use the noise of barking dogs as a teaching tool.
"Some dogs like taking baths, some dogs don't like it—just like the children do," occupational therapist Michelle Kemper told Hoodline last month. "We can ask the kids questions about it. 'What do you think the dog thinks about it?'"
Jeffrey's Natural Pet Foods
Jeffrey's produces its own locally sourced pet food and currently has two stores in the city. Located on Noe Street, the nearest shop offers raw and organic pet food, treats and other supplies for dogs. 
This is the place to learn more if you're looking to give your hound a raw, organic diet change.
A Very Short Walk Away
Nearby dog play areas include Corona Heights and Buena Vista Park.
The Corona Heights Dog Play Area, located just up the hill from Duboce Park, has a more rustic look. It is frequently visited by Castro, Duboce Triangle and Cole Valley residents.
Dog owners can also step into Haight-Ashbury's urban jungle, Buena Vista Park. Catch a glimpse of the Golden Gate Bridge, while walking your dog through the wooded area.
Lower Haight's popular pet store The Animal House is just a three minute walk away from Duboce Park. The shop has been home to a pet store since the mid-80s. Current owner Megan Johnson purchased the store in 2007, and it's often filled with four-legged shoppers searching for a treat.
Sanchez Street regulars are likely aware of another grooming salon in the neighborhood. Just south of Duboce Triangle, at Market and Sanchez, San Francisco Pet Grooming's pink storefront can hardly be missed. Sometimes, freshly groomed dogs wait in the store windows until their owners return.
If you're on the lookout for more of a one-stop-shop, Pet Food Express is located at Market and Dolores streets. This expansive store has all of the supplies a local pet needs, plus a self-service dog wash station and a wellness center.
Where do you like to spend time with your four-legged friends in Duboce Triangle? Let us know in the comments!