Compared to the last Castro crime roundup, the neighborhood has been relatively light on reported crime incidents. However, there were still several incidents of theft, property damage, and a tagging that affected a community mural.

All reports are listed in chronological order and come from the SFPD's daily crime recaps, unless otherwise noted.
Robber Smashes Car Window With Driver Inside
On March 6th at 6:30pm, a 43-year-old man had just gotten into his vehicle near Market and Dolores when a male suspect shattered the vehicle's passenger window and grabbed the driver's backpack, which contained his laptop. The suspect ran off, and no arrest was made.
Car Vandal Smears Feces Inside Vehicle
On March 6th, a member of the Duboce Triangle Neighborhood Association's Facebook Group posted this photo: 
"A reminder to triple check that you locked your car door: someone broke into my car at Sanchez & Duboce and pooped in it."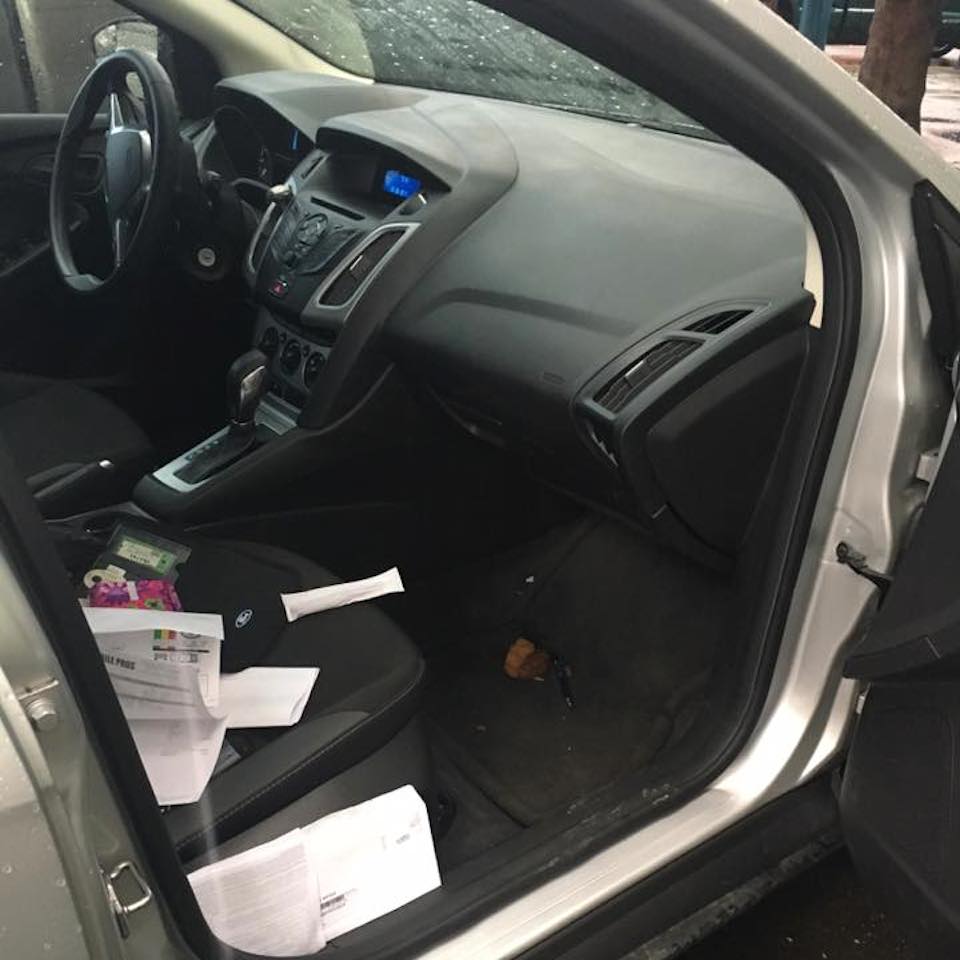 Hoodline contacted the poster, who said that the feces had been smeared around the vehicle. However, they felt that the person must have not been in their right mind, and was not being intentionally malicious. 

Drunken Man Damages Clothing Store's Window
Sometime between March 8th and 10th, a front window was smashed at clothing Body (450 Castro St.) Hoodline spoke with a Body employee, who said that a drunk male patron from nearby QBar left the bar around 2am, and angrily punched or kicked the window (pictured at top).
According to the employee, QBar staff held the suspect until police came and arrested him. Stay tuned for any updates from the SFPD.
Pedestrian Struck At Dangerous Market & Noe Intersection
Nextdoor user John Entwistle posted this photo of a March 12th incident at Market and Noe:
"This man was walking, headed south, across Market Street last night when he was hit and thrown twenty feet. Whoever did it drove off. This spot is where cars that turn right off Noe, coming from the Castro and headed downtown, go very fast to catch the light. The stoplight is technically a failed one at that specific spot."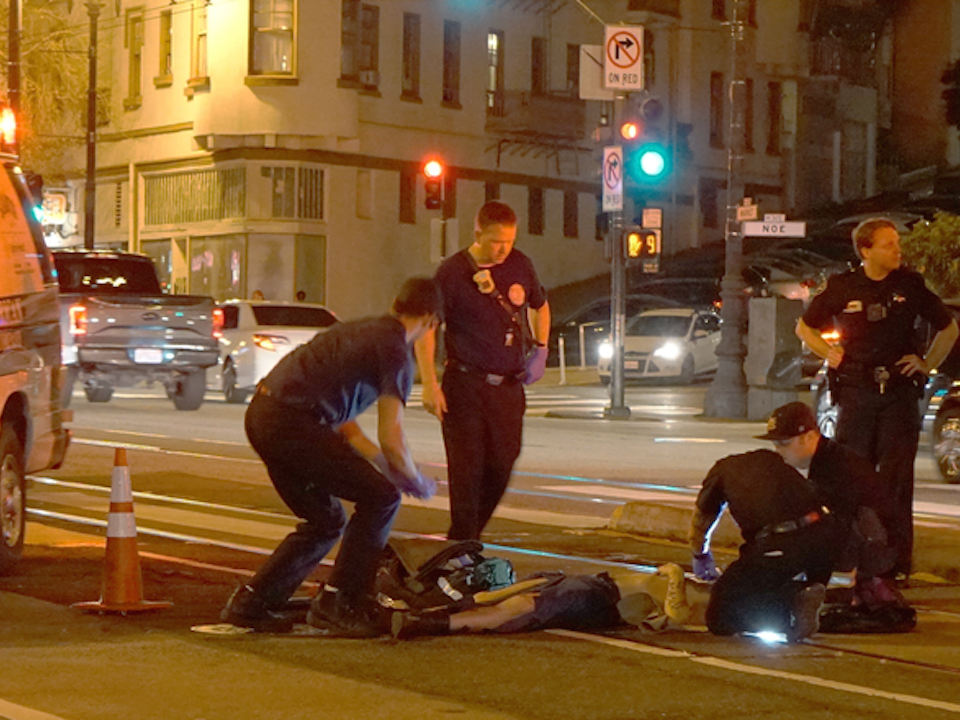 "Folks in the area have been asking the city to fix this obvious hazard for years running, and been ignored or put off with a few paint spots on the corners and SFMTA's infinite deferral policy for projects other than the Central Subway or the Transbay Terminal.

Every day, SF spends many hundreds of thousands of dollars on those boondoggles, while refusing to spend a dime on this vital and dangerous intersection. The result: a whole community afraid to cross Market Street."
Residents Fed Up With Serial Vandal
On March 10th, Hoodline wrote about a serial graffiti vandal who tagged The Hope For A World Cure mural on 16th Street, near Market.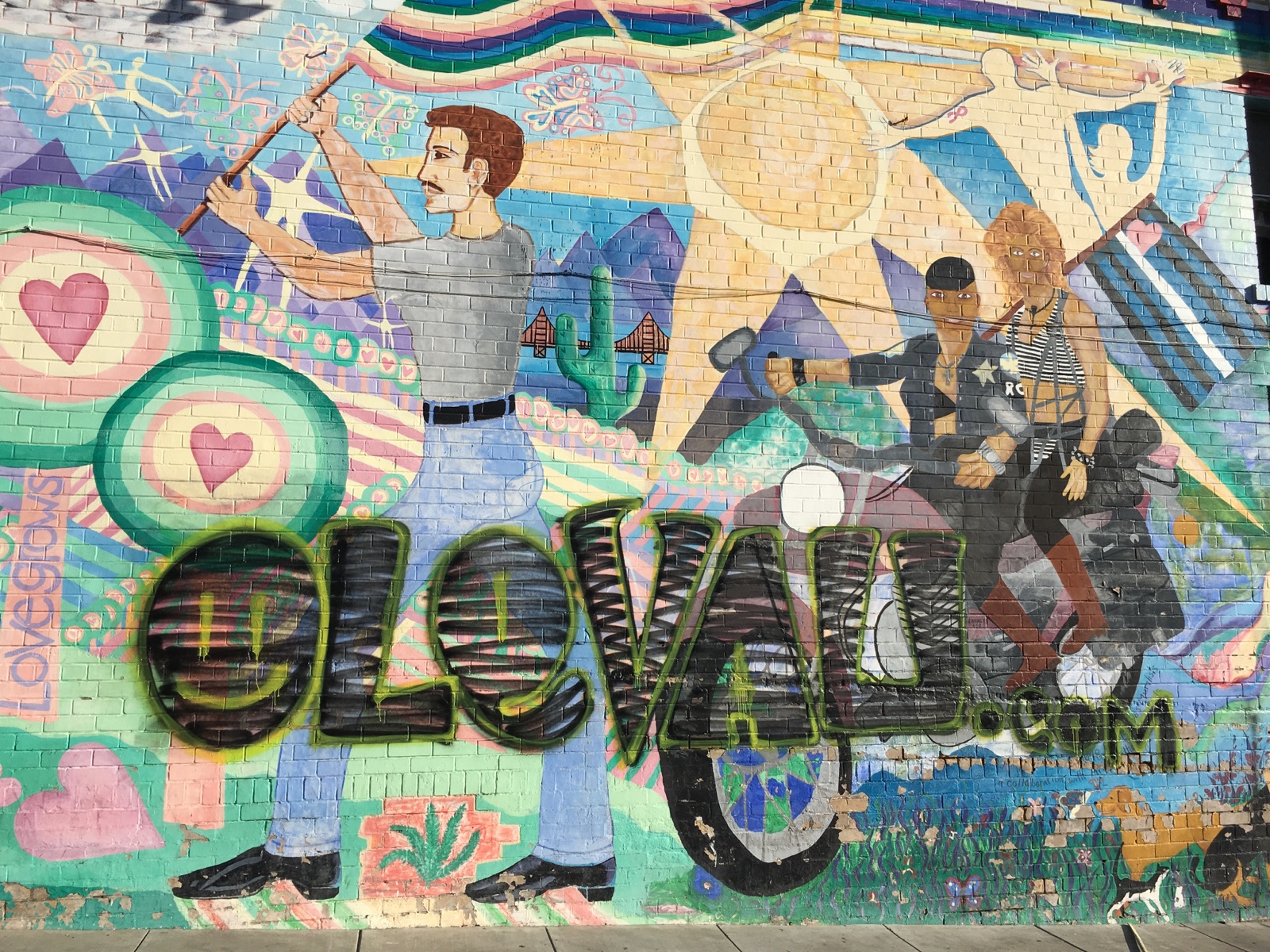 While the mural has since been restored, the same vandal's distinctive tag has been seen in the Castro, the Upper Haight, Cole Valley, Duboce Triangle, and the Inner Sunset for months. Many Hoodline commenters have found clues to the vandal's possible identity, but the SFPD has yet to respond.
In the meantime, if you see graffiti in progress, do your best to capture a video or photo of the culprit in action and send it to the authorities. Existing graffiti should be reported to 311. SF Public Works also runs a Graffiti Watch volunteer program, in which neighbors can help remove graffiti. 
Did we miss any recent crimes around the neighborhood? If you've got info on a crime or neighborhood safety issue to share, send us a tip here or add a comment below. Or text Hoodline at (415) 200-3233 if you see an incident, and we'll see what we can find out.