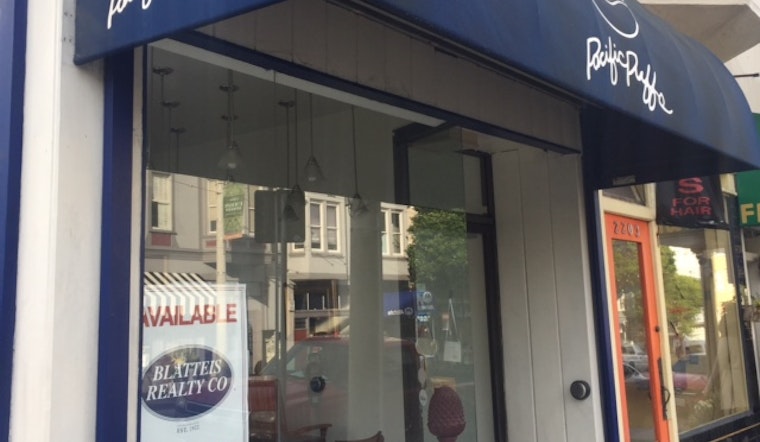 Published on March 01, 2017
A few eateries and retailers have recently shuttered around the Marina and Cow Hollow neighborhoods.
Here's a look at the latest—and next—business closures in the area.
Pacific Puffs Closes Its Union Street Doors
In 2009, two brothers opened Pacific Puffs at the corner of Fillmore and Union streets (2201 Union St.) to share their mother's beloved cream puff recipe with locals and tourists. Later, the duo added a downtown location and the Puff Truck.
With the Union Street flagship and downtown shop both shuttered, it looks like the Puff Truck may be the company's only Bay Area presence, as it works to expand in Southern California.
We reached out to the Pacific Puffs team for comment on their departure, but haven't received a response.
Update, 3/5: It appears that Pacific Puffs has reopened on Union. We inquired with an employee, who said that the store "will remain open until the lease is up," but could not give a timeline on when that would be. The downtown location remains closed.
After Two Years, Kobani Mediterranean Grill Closes Marina Location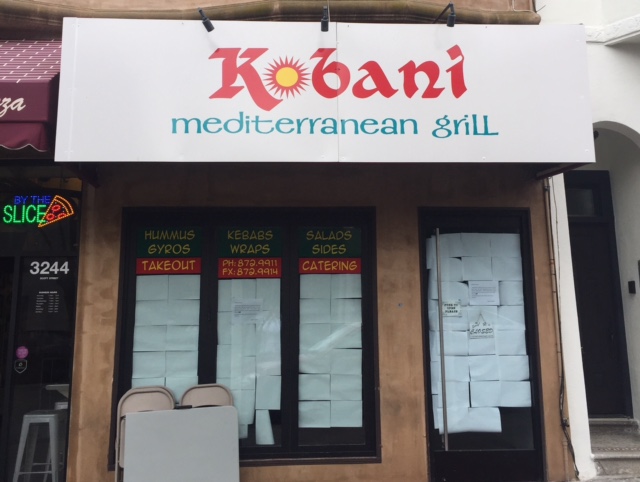 Kobani Mediterranean Grill (3242 Scott St.) has closed. The family-owned restaurant, popular for its gyros and Mezze platters, held its last day of business on January 20th. Fans will now have to travel to the Berkeley location (1901 University Ave.) to satisfy future Kobani cravings.
In a note posted on the restaurant's door, the Kobani family thanked the community for its patronage over the past two years.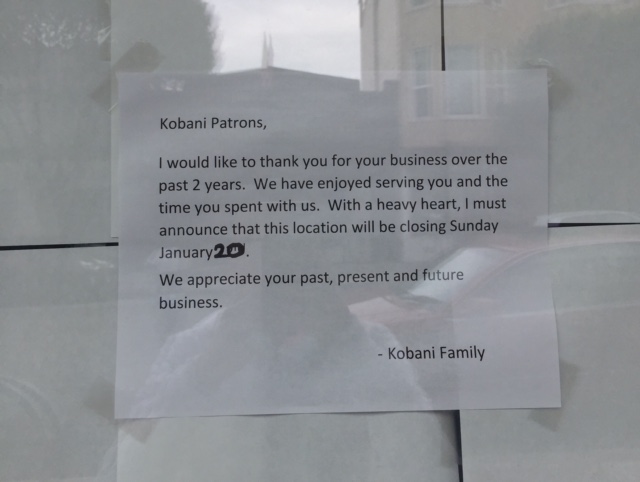 American Apparel To Shutter In April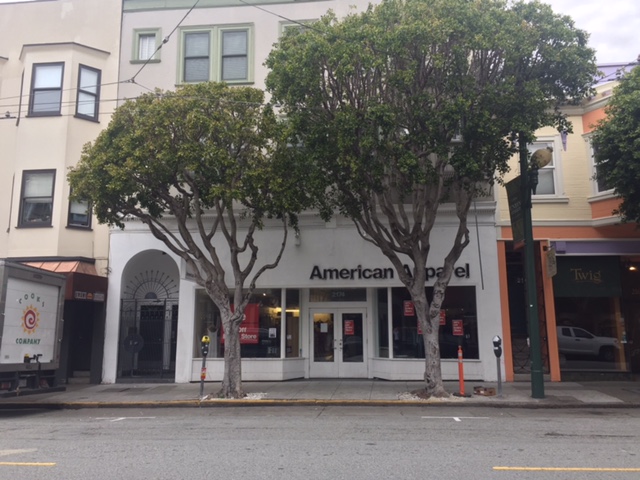 American Apparel is closing all of its stores nationwide as part of the company's recent acquisition by Gildan Activewear.
Employees at the Cow Hollow location (2174 Union St.) say they will shut the doors for good at the end of April. In the meantime, all inventory is marked down 40 percent as employees and customers work to empty the shelves.
Twig Gallery Closes Shop
The gift shop located at 2162 Union St. is no more. After more than five years of providing all types of gifts—from accessories to baby clothes, bath supplies to seasonal items—the Cow Hollow establishment has closed for good.
We reached out to the business for more information, but company representatives did not respond.
While these businesses are out, a couple of new spots debuted over the past couple of weeks, including a high-end activewear brand and a popular Japantown sushi house. Check out last week's business briefs for a closer look at the newcomers.