Published on March 09, 2017
Long before she started her Bayview-based garden design business, Urban Farmgirls, Tina Calloway had a passion for plants.  
Calloway, whose family relocated to America from England in 1974, spent her younger years helping her grandparents in their greenhouse, where they grew mostly vegetables. 
After receiving her degree in art, Calloway got a part-time job teaching gardening to adults with developmental disabilities at the Cedars Textile Art Center, where everything she grew was used for breakfast and lunch in the center's kitchen. She spent the rest of the time selling her art and tending to her daughter, Madeleine.
But then, tragedy struck. Calloway and her husband separated, leaving her to raise Madeleine as a single mother. Then she lost her teaching job in the recession, and not long after, was diagnosed with lymphoma. 
Helping friends with their gardens "kept me busy while I was trying to figure out how to stay in San Francisco," she said.
She and Madeleine also had a plot in a Potrero Hill public garden, where they grew tomatoes and cucumbers to sell at local farmers markets, alongside Tina's handmade pottery. "One day, Madeleine said to me, 'Mommy, we're like urban farmgirls.'" 
And so, in March 2009, a business was born.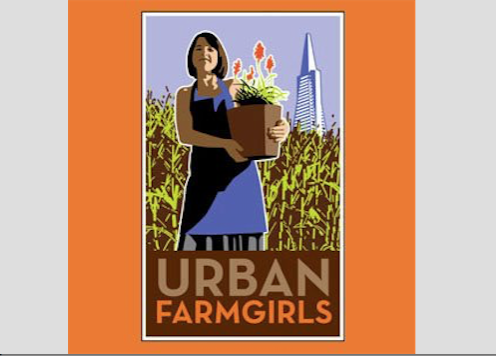 Despite her initial fears, "I ended up going for it, and started the business out of my friend's garage in the Sunset," Calloway said. "It evolved organically, and just seemed like the right thing to do."
Business quickly began to pick up, and soon, Calloway had contracts to design the gardens for the parklets at Simple Pleasures Cafe in the Richmond and Trouble Coffee in Bayview. She also began to design numerous private residential gardens throughout the city.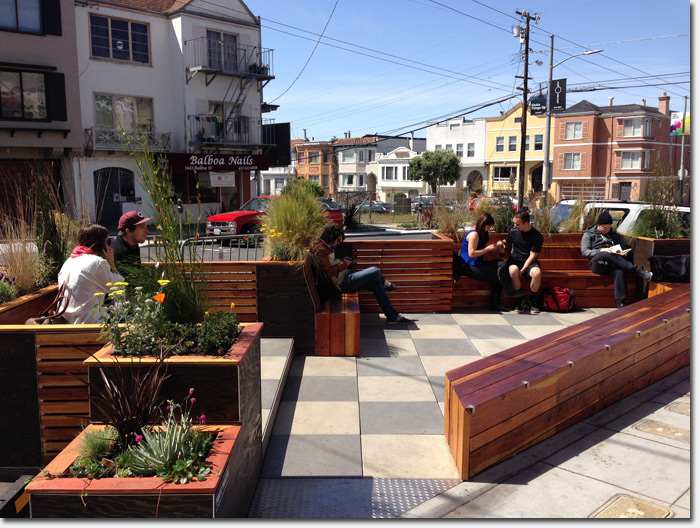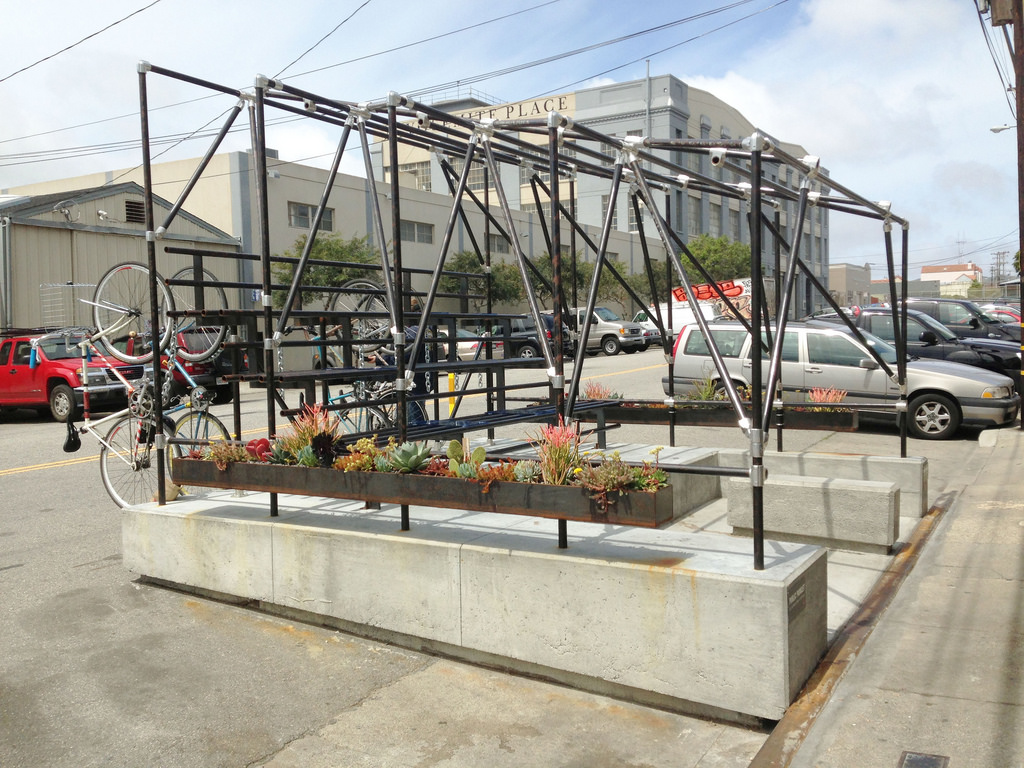 Urban Farmgirls' focus is to "stay small, be hands-on and provide a gardening service with sustainable practices," Calloway said. "With the drought in mind, I look for native plants that are eco-friendly and conserve water, and try to put them anywhere I can."
"Every garden is like its own story, and every client has a different need. But it's all about helping the urban environment connect with nature, and helping people cultivate their sanctuaries."
As more potential clients saw her work, Calloway needed a dedicated space for her business. 
"A friend of mine who makes custom reefs told me about Bayview. I went to check it out, and loved it. The owners of the building are artists, and really appreciate community-oriented grassroots businesses, so they were excited. I couldn't have landed in a better place, and would live in this studio if I could, because I love it that much."
With her team of six lead and assistant gardeners, Calloway now works out of the space on Wallace Avenue, and has expanded Urban Farmgirls' scope of work from gardening to landscaping and hardscaping designs, providing a mixture of building, design and maintenance services.
"I love the Bayview," she said. "Most of my residential work is here, and  business has been the best it has in a long time. What motivates me is the fact that people trust my creative process—I just have to trust that I can run a business. I'm learning every step of the way."
"It's important to me to build long-term with all my clients. I make sure that the design fits their lifestyle."
"I live a conservative life," Calloway said. "I don't overspend, because I have to get Maddie through school. I've been in remission from lymphoma for three years, and health, of course, is my also my focus."
"This company started as an experiment, and it just hit me that it's really happening," she said. "I hope to continue to expand and hire more staff. Providing jobs for the community is on my wish list."
To learn more about Urban Farmgirls, visit their website.