It was all very sudden, Plant Warehouse owner Gil Gonzales said of the business' move later this month.
Gonzales has sold plants in the Polk and Lower Nob Hill neighborhoods for over 38 years. But the owner of the building that houses his current location, on California Street, just west of Polk, did not notify him that the building was up for sale, he said. And when the news finally came, he was worried that he might not be able to find a new home for the business.
He was initially told to be off the premises by the end of February, Gonzales said, but the property owner later gave him until March 15th. That's when he posted a notice in his windows letting neighbors know the situation.
"The community has been very supportive," Gonzales said.

Several patrons came in to offer legal advice and told him that, by law, he should be able to remain in his current space after ownership changes. His lease on the current location has time left, so the new building owner must uphold the lease. Or, he could sue for the cost of the agreement's remaining time.
"But that's not the way I wanted to do it," Gonzales said. Even though he felt like his business wasn't respected in the process, he considers the building owner a friend and didn't want to stand in the way of business decisions.
After some negotiations, the building owner agreed to pay a $30,000 upfront deposit on the new location — if and when Gonzales moves out — and cover six months rent while he gets reestablished.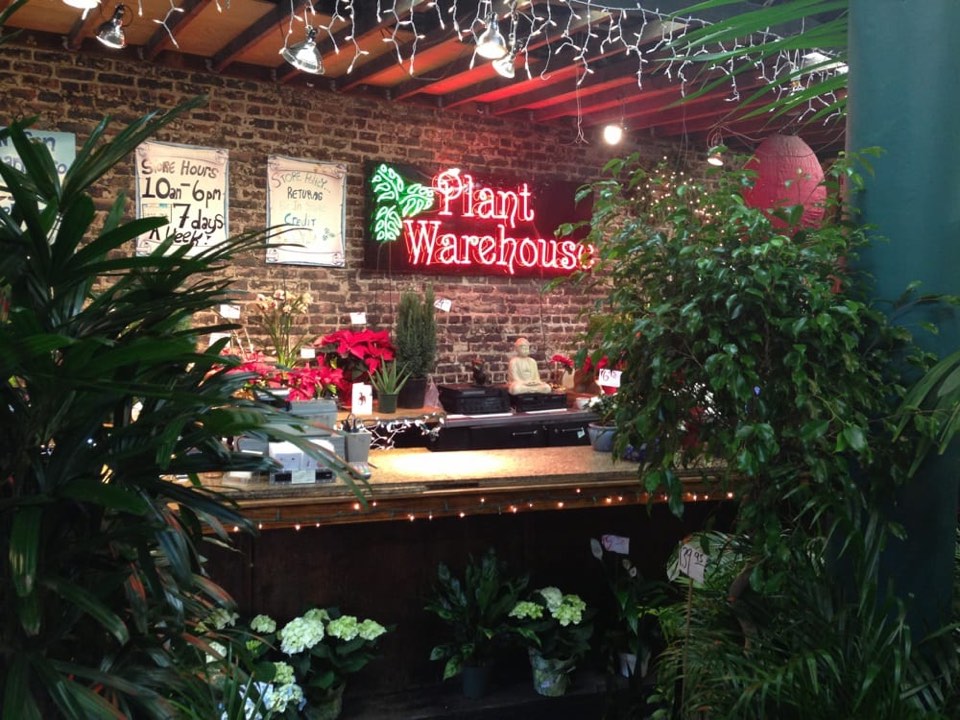 Gonzales isn't ready to disclose the new address but said the Plant Warehouse will move just a couple of blocks east, still on California Street.
In the meantime, he encouraged neighbors to stop by the current location until March 31st to pick up a new plant and help lighten his load before the move, or visit the new shop when it opens this spring.
Thanks to Desiree P. for the tip.
See something interesting while you're out and about? Text Hoodline and we'll see what we can find: (415) 200-3233.