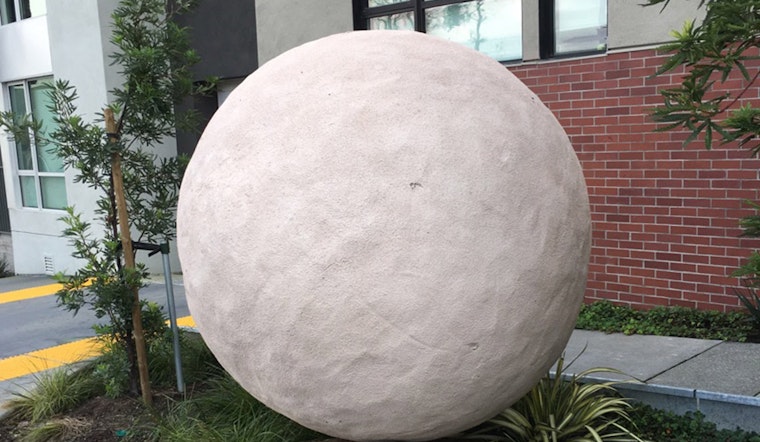 Published on March 09, 2017
Over the weekend, tipster Brian W. spotted an unusual sculpture near the Avalon housing complex in Hayes Valley. Shaped like a sphere, the beige boulder "felt like it was papier-mâché or very thin plaster," and could be easily moved. 
"It was so funny and so random," Brian said. "It may be melting now in the rain, but it sure looked funny as I walk my dog past it this afternoon."
His question: who put it there, and where did it come from?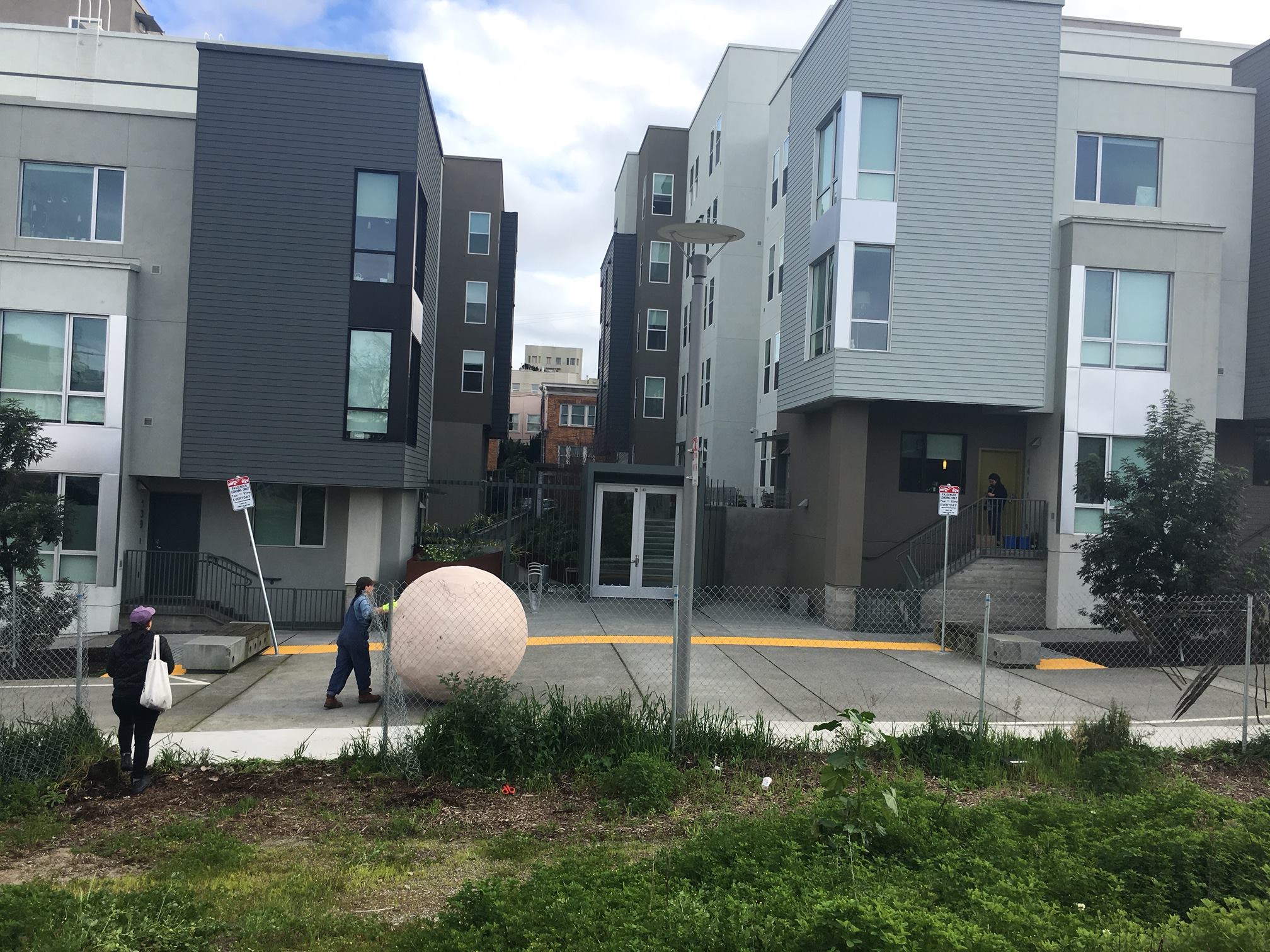 Turns out that the sculpture, which is made out of acrylic and stucco, was rolled there by the artist who created it: Rachel Higgins.
Brooklyn-based Higgins, who is part of the current exhibition at Hayes Valley Art Works across the street, is known for using sculpture and participatory events to re-imagine public space.
Higgins is one of six artists in a HWAW pop-up exhibition called "Uneasy Structures," which aims to display large-scale sculptures in public outdoor space, and will be on view through March 18th.
According to Hayes Valley Art Works' website, the exhibition is meant to explore "concepts of borders, fences, corporations, networks, and divisions in relationship to public space." Though the sculpture is light enough to easily be stolen, it hasn't disappeared—at least, not yet. 
Have you seen Higgins' sculpture in action, or rolled it yourself? Let us know in the comments.
If you see something mysterious while you're out and about, text Hoodline at (415) 200-3233, and we'll see what we can find out.