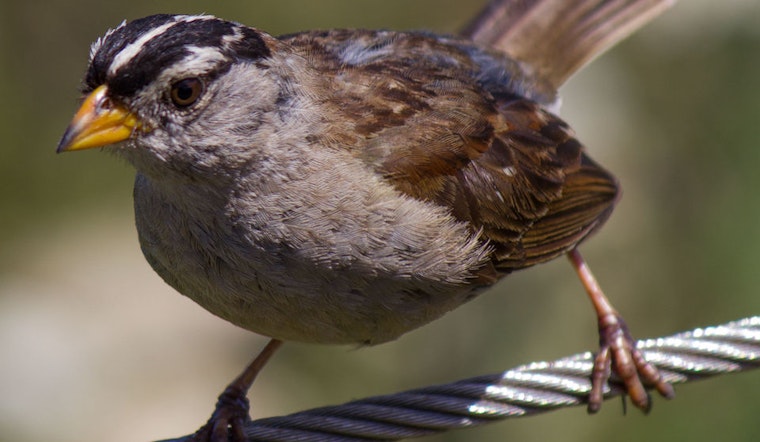 Published on March 20, 2017
Volunteers restored white-crowned sparrow habitats and other coastal scrub species at the edge of the Bison Paddock in Golden Gate Park on Saturday.
For the fifth consecutive year, volunteers with the San Francisco Recreation and Park Department partnered with the Golden Gate Audubon Society for the event, where they removed invasive weeds and planted native species that would attract the sparrows to nest.
The goal of the restoration project was to create habitats and nesting opportunities for the birds, which are a species that is diminishing in San Francisco. Some subspecies live along the California coast year-round, while others spend only the winter here, park officials said.
The birds nest in a clump of vegetation on the ground or at the base of a bush or short tree. They make nests from grass, leaves, twigs, bark, hair, moss and feathers, and lay between two and five eggs in a batch.
According to park officials, every fall, volunteers clean out the nest boxes and document the contents, such as eggs that did not hatch. Currently, there are 10 batches of eggs in the area.
"We welcome the public to join us in our efforts to restore parks and natural areas, and encourage the return of wildlife to our city," Recreation and Park general manager Phil Ginsburg said in a statement. —Alex Kekauoha