Seeking a change, Holly and Mat McDell left their home in Sydney, Australia nine years ago and moved to San Francisco. Over the years, the couple lived in both Cow Hollow and Bernal Heights, and now, their business The Epicurean Trader can be found in both locations.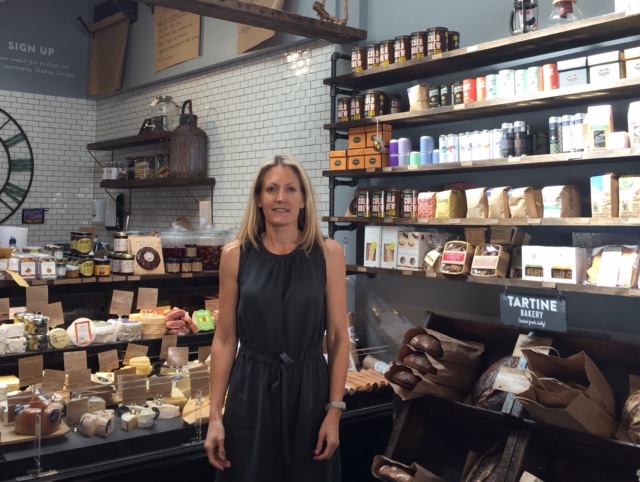 Like the original location in Bernal Heights (401 Cortland Ave.), which opened in 2015, the Cow Hollow Epicurean Trader specializes in "small-batch artisan goods" from local and international producers, including cheese, bread, pasta, charcuterie, chocolates, jams, wine, craft beer, and spirits.
There's also a small selection of fresh produce, and a few housewares, such as candles, vases, and dinner napkins.
Everything in the store is researched, selected, and taste-tested by the McDells, which isn't always as easy as it sounds. "Keeping up with exciting food trends and tasting all the food products can be challenging," Holly explains. "It is a really fun task, but it's time-consuming."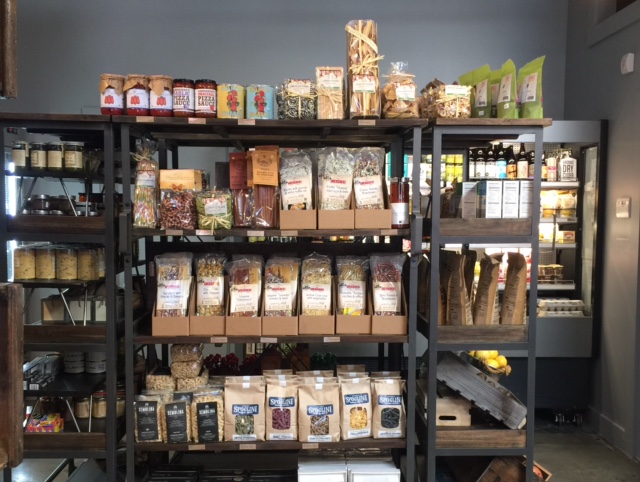 Mat, who ran the global franchise business for Levi's, and Holly, an interior architect who most recently worked as the creative director for Popchips, used their design expertise to create the store of their dreams.
"We pay attention to the retail experience," Holly explained. "We want this to be a place where people take their time shopping."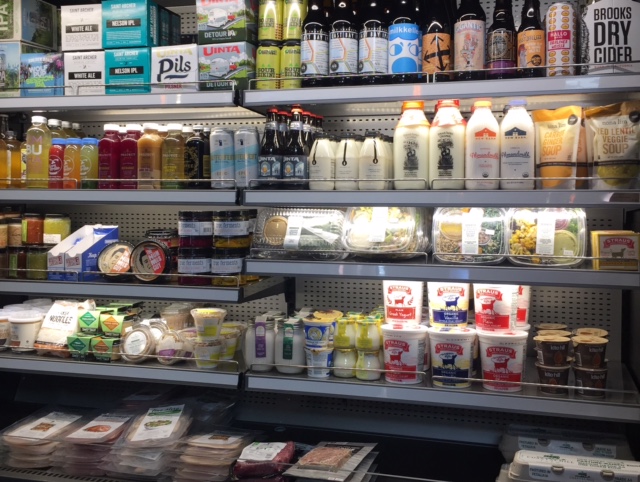 Cheese and charcuterie are two of the store's most popular items, and the Cow Hollow location has an expanded selection compared to the original, Holly says.
The store also stocks a few sought-after East Coast items that many local retailers don't carry, including chocolates from Brooklyn-based Malvi and cheese from Greenwich Village's Murray's Cheese.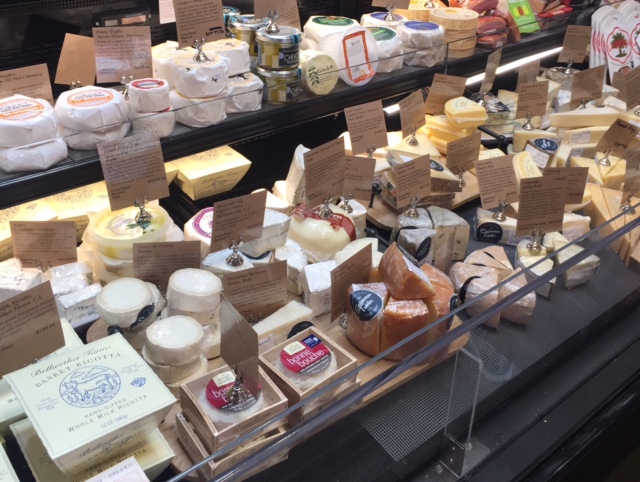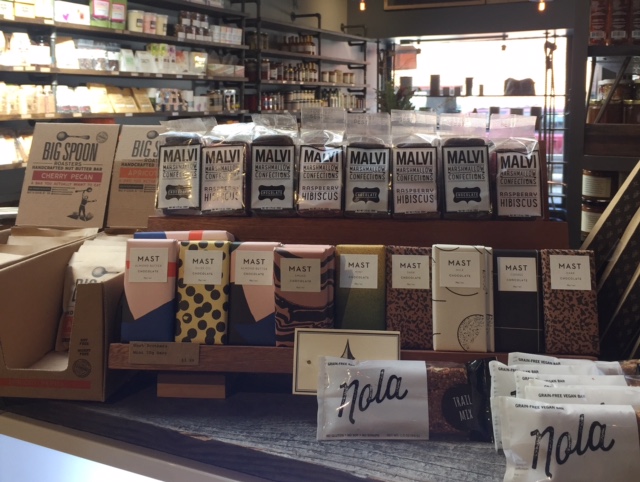 There are also some hard-to-find items from local purveyors, particularly Tartine Bakery bread (which is only sold at a few spots other than the brand's Mission bakeries) and Bi-Rite Creamery ice cream, which the Epicurean Trader will begin carrying in June.
Gourmet cotton candy from local company Sugar & Spun is also among the store's most popular items.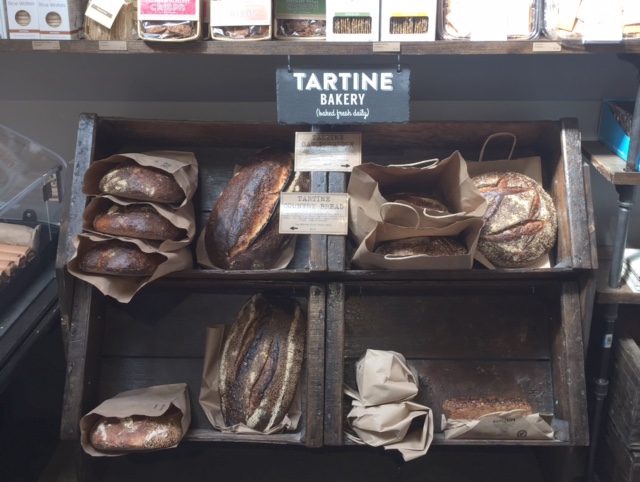 The shop also offers prepared food, including grab-and-go sandwiches and salads, a menu of fresh panini, and Humphry Slocombe ice cream by the scoop.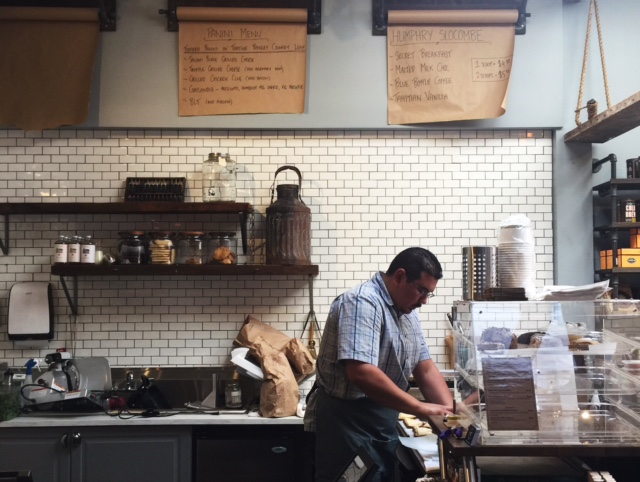 And for those seeking a drink, there's a wide selection of beer, wine, and spirits, with an emphasis on hard-to-find craft whiskies, Scotch, and mezcal. 
"Craft whiskeys and bourbon, and some of our Japanese whiskey, are our top sellers," Holly notes. "And I think we are the only place in the city to sell mezcal from 47 different types of mezcal plants."
The store offers regular beer, wine, and spirits tastings on Fridays and Saturdays from 5:30pm-7:30pm; you can sign up for their e-newsletter to stay abreast of the latest.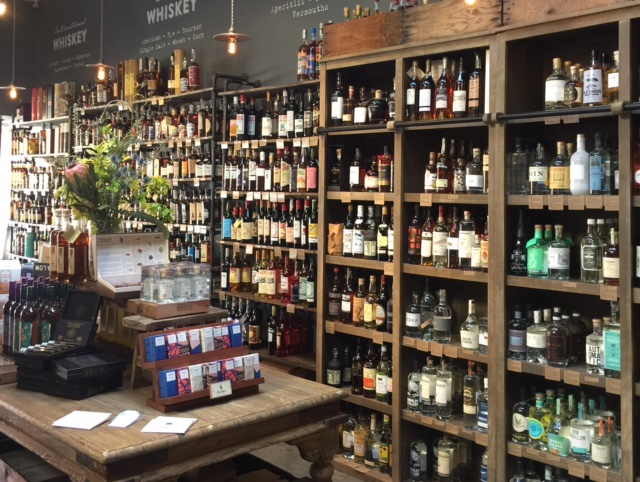 "Ultimately, we want to be a platform for [producers] to be discovered by other people who think their product is as great as we do," Holly says. "San Franciscans get really excited about supporting that, and supporting our concept."

The Epicurean Trader is open Monday-Wednesday and Sunday from 10am-9pm, and Thursday-Saturday, from 10am-10pm. 
Thanks to Al for the tip!