One of the Richmond's longstanding dive bars, McKenzie's, is getting a thorough renovation—and a new name.
The local watering hole has been boarded up since early March, but according to 27-year-old owner Norman Louie, who purchased it in late 2015, it should emerge by mid-June in its new form, as 'Natives.'
"From the inside to the outside, everything's going to be new," Louie told us.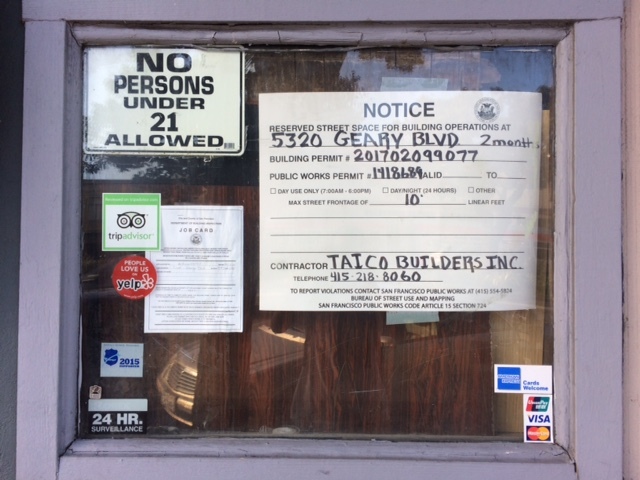 Natives, short for 'Native San Franciscans,' will be a cleaner and brighter version of the space. Cement floors will replace the threadbare carpet—which, to Louie's knowledge, was swapped out only once in McKenzie's nearly 20-year lifespan—and a lounge area will be built around a fireplace. 

One other notable physical improvement: "We'll have bigger bathrooms, with ventilation. It was a big mess in there ... just a whole lot of bad."

The drink menu will feature 5-10 specialty cocktails every month, in addition to a 10-tap rotating beer list, which Natives hopes to source from local brewers as often as possible. Louie may also partner with neighboring teppanyaki spot Super Pan to serve portable hot plates to hungry drinkers. 
Louie, a graduate of nearby Washington High School, is aware of how his renewal project might appear to traditionalists, but he feels that "McKenzie's will still be there."

"The name is changed," he said, "but the people are still there."

When it opens in June, Natives will be open daily from 1pm-2am. 

Thanks to tipster Nick W. Spot something interesting? Text Hoodline and we'll see what we can find: (415) 200-3233.