By
Susan Xu
- Published on April 05, 2017.
On March 28, staff at Ba-Bite, a Middle Eastern restaurant on Piedmont Avenue, discovered that their windows had been defaced with what is thought to be human feces.
Robert Gott, who owns the restaurant with his wife, Mica Talmor-Gott, said he believes Ba-Bite was targeted because it's a "sanctuary restaurant." The eatery is a safe space for "anyone," whether they're "a minority, whether lesbian, gay, bisexual, transgender, a refugee or a woman," he said.
"My first reaction — I actually teared up," said Gott in a phone interview with Hoodline. "I knew my employees were having to deal with something that ... was very hateful."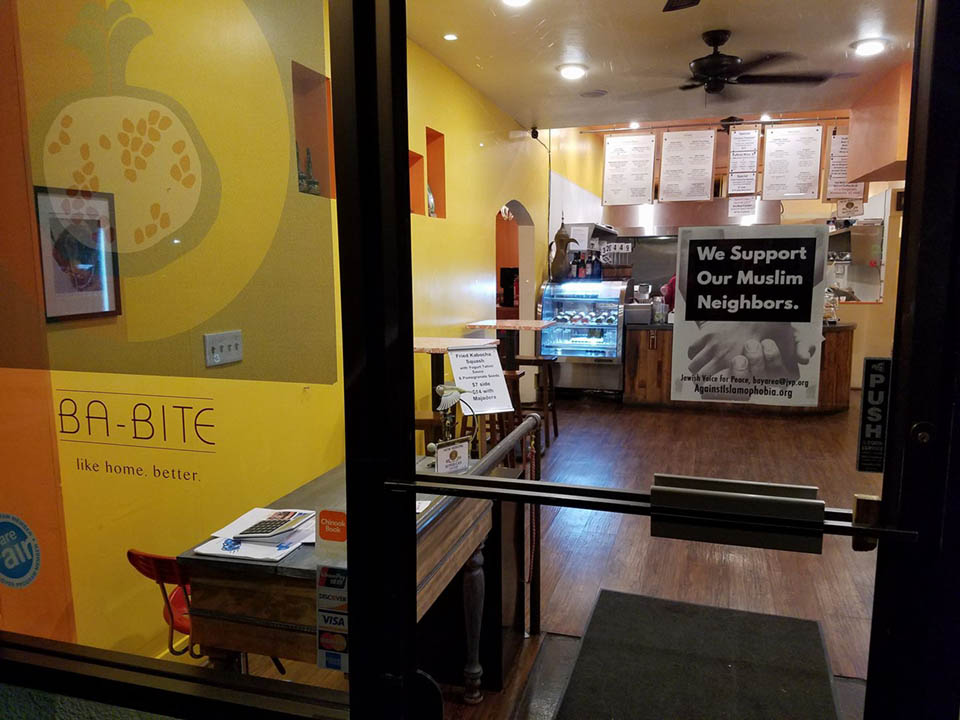 Employee Leemor Benny was the first to see the "sludge" smeared over signs taped inside the restaurant's windows. One reads, "Sanctuary restaurant: A place at the table for everyone," and the other: "We stand with our Muslim, Arab and Immigrant neighbors."
"There's no way it wasn't targeted. This was not random," said Gott, who's lived in Oakland for twenty years. "We have six other windows and one other door; it wasn't anywhere but where the signs were."
At the time of the incident, Gott was attending a conference in Washington, DC organized by Restaurants Opportunities Center United, a group that supports employee rights and also happens to be the same organization behind the sanctuary restaurant movement.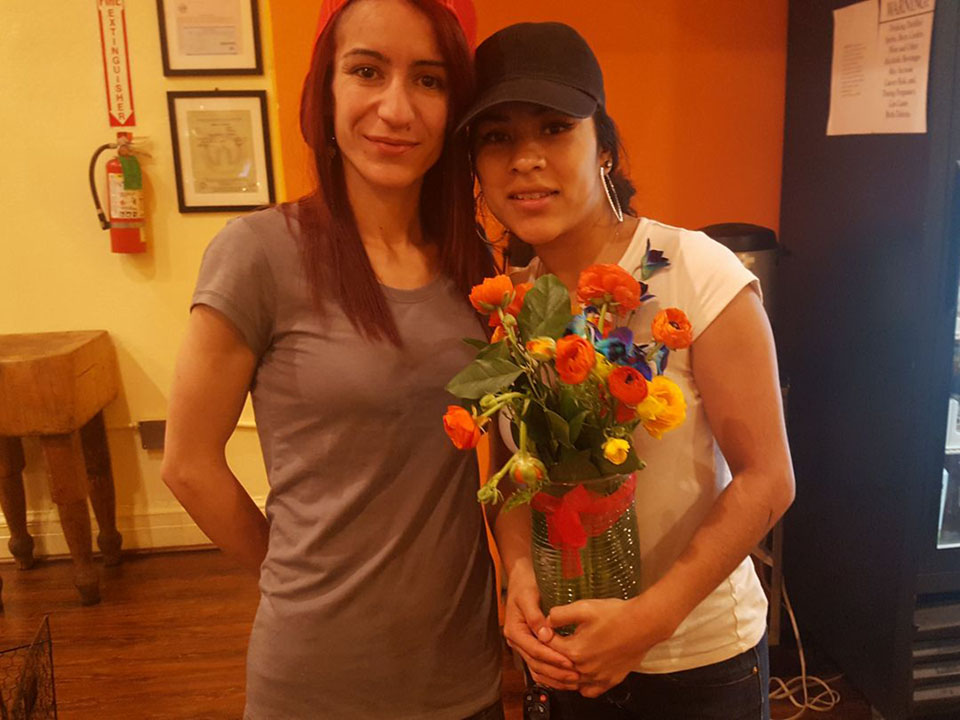 "The day after this happened, I spoke with Barbara Lee's office ... the congressperson for the district I live in and that my restaurant's in," said Gott. "I don't think this is going to happen often in Oakland because we're very progressive, but I hope they take this to heart and try to change policy nationwide."

According to Berkeleyside, the owners refuse to be intimidated by the vandalism and will not take down their signs.
"We have staff from around the world, and we support our crew. It's not just an immigrant or a refugee. It's everyone," Gott said. "This is a place that they can come and feel safe." 
Since the vandalism occurred, Ba-Bite has seen an outpouring of community support. "We've had a number of new customers who didn't even come in to buy anything," Gott said. "They came in just to say, 'We think you're doing a good job and keep being nice people.'"