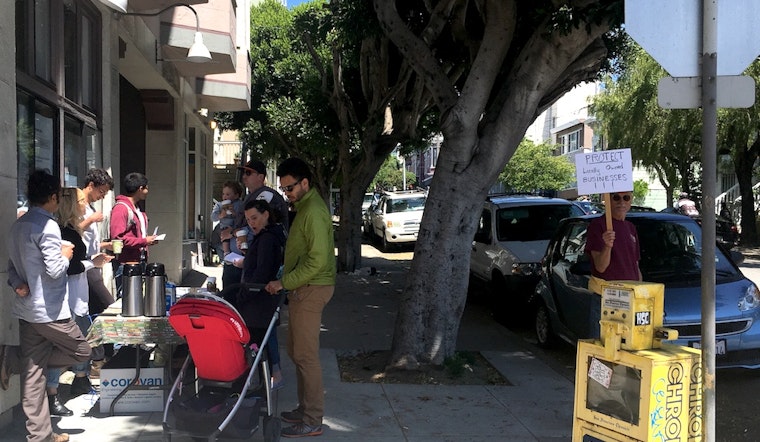 Published on May 12, 2017
Blue Bottle's bid to move into the former Bean There space at 201 Steiner St. has been halted by the Planning Commission.
Residents were opposed to the popular Oakland-based coffee chain opening a store in the neighborhood. At a hearing yesterday, Planning commissioners voted four to two against approving Blue Bottle for a conditional use permit.

At the hearing yesterday, neighbors spoke both for and against the proposed Blue Bottle expansion, including concerns with parking and traffic at the corner of Waller and Steiner streets. According to a tipster, opponents to the planned Blue Bottle greatly outnumbered those in support at the public meeting.
"In terms of the many projects and chain stores we've seen in nearby neighborhoods," said one neighbor, "this should be rejected [to send] a message [that] the property owner should rent to a local."
"Rent increases … are happening all over the city," argued another neighbor. "Blue Bottle is not responsible for an increase in rent."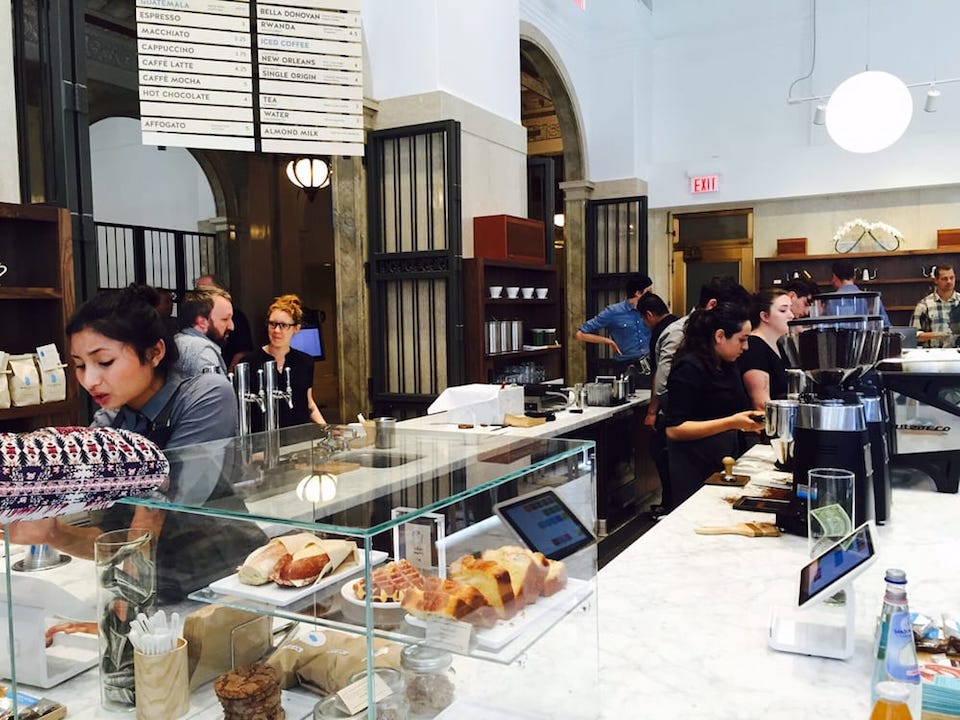 Since it has 34 locations worldwide and is considered formula retail, Blue Bottle requires a conditional use permit to open any new store in San Francisco.
After Blue Bottle announced its intentions earlier this year, controversy has surrounded the issue. Some neighbors are still bitter over the landlord's refusal to renew Bean There's lease after 21 years, forcing it to shutter.
As we reported on Monday, Lower Haighters opposing Blue Bottle—calling it "the next Starbucks"—gathered and protested at 201 Steiner St. Flyers were posted around the neighborhood, reading:
Blue Bottle Coffee has applied for a special exception to the Planning Code to build a new location at the corner of Steiner & Waller. They feel they deserve the exemption because they are a "mom & pop" business. Blue Bottle is not a "mom & pop" business: they are an international corporation with over $120 million in investment capital that plans to expand 40-50% annually. Finance journals describe them as the next Starbucks.
Over 1,300 signatures were collected against Blue Bottle's conditional use permit application.
"Neighbors sent a loud and clear message," said Dean Preston, who co-founded the community organization Neighbors United following his run for District 5 supervisor. "We will not allow chain stores to move in, jack up neighborhood rents, and drive out small businesses."
The final motion for the Planning Commission to officially deny Blue Bottle's conditional use permit will be on the agenda of a future meeting.
Thanks to tipster Robyn L. for being on top of this!