Growing up on Oakdale Ave. in public housing, some of chef Tiffany Walker's best Bayview memories are of hot days, water fights and visits to the candy house where she'd buy burgers and fries for $5.
"A lot of people would complain about the lack of food, and this was the best thing you could get," she told Hoodline.
After graduating from Mission High and attending Le Cordon Bleu's culinary program, Walker has launched BOUG Creole Deli, her homage to New Orleans cuisine. For a little over a month, she's been serving customers every Saturday at a pop-up in Huli Huli Hawaiian Grill.
Walker said her culinary training was a true education. "I went in thinking I knew it all to find out I didn't know anything. I learned how to make French food, which now I love."
The menu lists traditional Creole items like gumbo, jambalaya and po'boys, but Walker adds a unique twist with dishes like shrimp & waffles, fried lobster on brioche, and housemade watermelon agua fresca.
With lines out the door, BOUG Creole Deli has quickly become a neighborhood favorite, but Walker said she was nervous about popping up in the neighborhood and struggled to find the right location.
"I thought about going other neighborhoods because I wasn't sure how well I would do here," Walker said. "I'm just going based on the fact that growing up here it wasn't easy. But once I returned to the community and got so much love from my people, the doors just started to open up."
The name BOUG was given to Chef Walker by the Bayview community.
"People started calling me 'bougie' because of the type of food I would make. A lot of times I would bring plates around and they would look at me crazy," she joked.
"But I stuck with it because I wanted to create something for us. I believe-African Americans in this city are the hot sauce of San Francisco. I want to put us on the forefront."
Small-business incubator Main Street Launch played a major role in helping Walker with business development and securing startup capital; Economic Development on Third helped her locate a pop-up space at Huli Huli.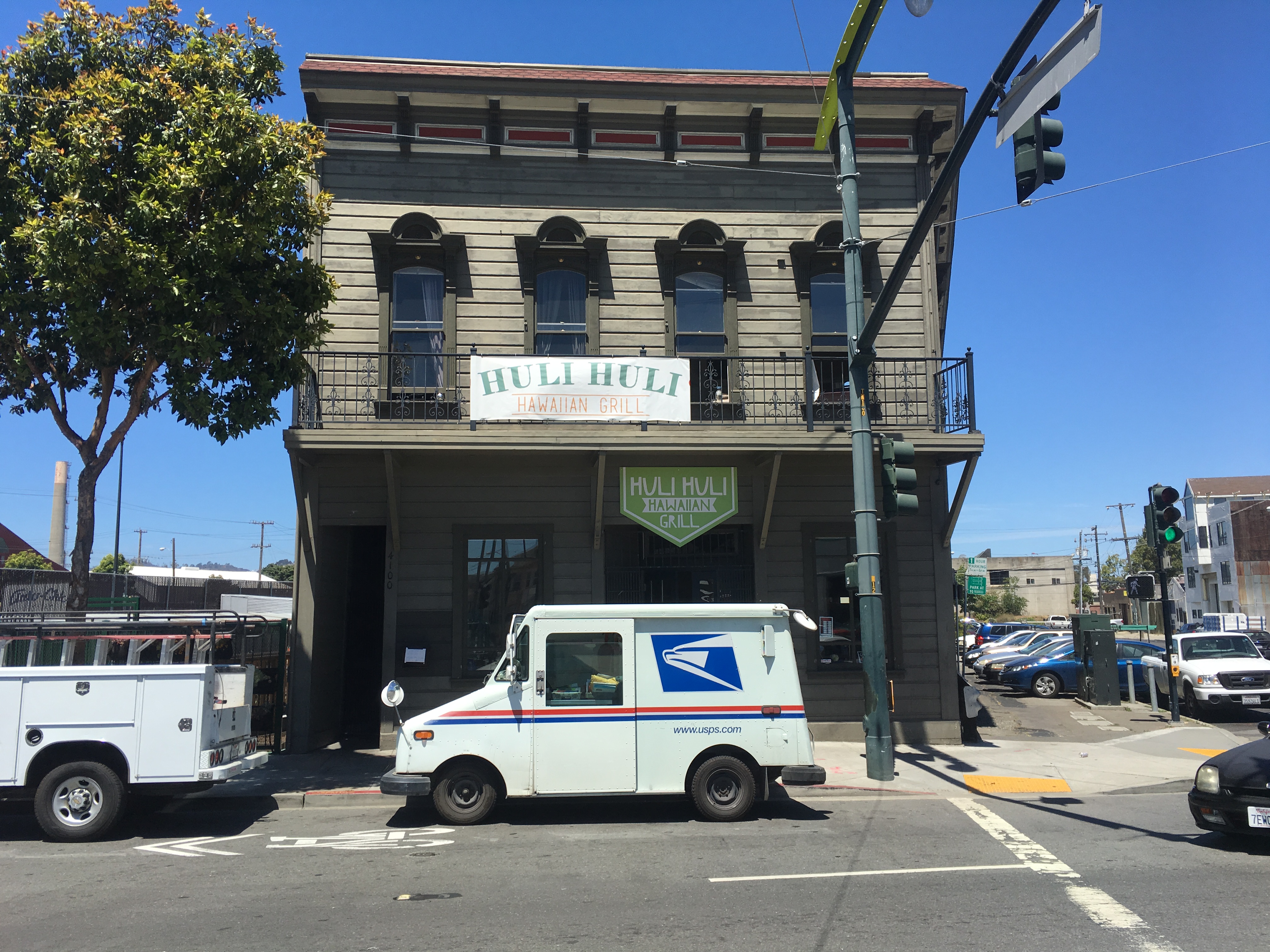 "I like what is happening on Third Street and I want to bring something different because that's what the people in this community who supported me when nobody else would deserves," she said.
Walker's long term goal is to secure a storefront on Third and expand BOUG Creole Deli to operate daily. "It's a beautiful space and the perfect opportunity to start my journey on Third," she said. "I would like to see more businesses open, especially on the weekends."
Despite initial anxiety about opening her first eatery in her old neighborhood, "now I feel obligated to stay on Third Street," said Walker.
BOUG Creole Deli pops up at 4100 Third Street at Hudson Avenue on Saturdays only from 10am-7pm. For more information, visit its Facebook page.