With its budget deadline imminent, Oakland's City Council is hoping to set aside more funding to serve the city's growing homeless population, including street-level outreach services and transitional housing.
Mayor Libby Schaaf's budget proposal allocated only $250,000 more for homeless services, an amount that some have criticized as insufficient. But in a presentation to the council on Tuesday night, city Director of Human Services Sara Bedford said she thinks the city can get a lot of immediate services out of that.

One idea has been to expand the Compassionate Communities pilot program— an experiment in sanctioning a homeless encampment in West Oakland and adding portable toilets, trash pickup and other amenities — to as many as 10 sites throughout the city over the next two years.
Bedford said this could cost $14,000 per site after some initial startup costs, well within the $250,000 available.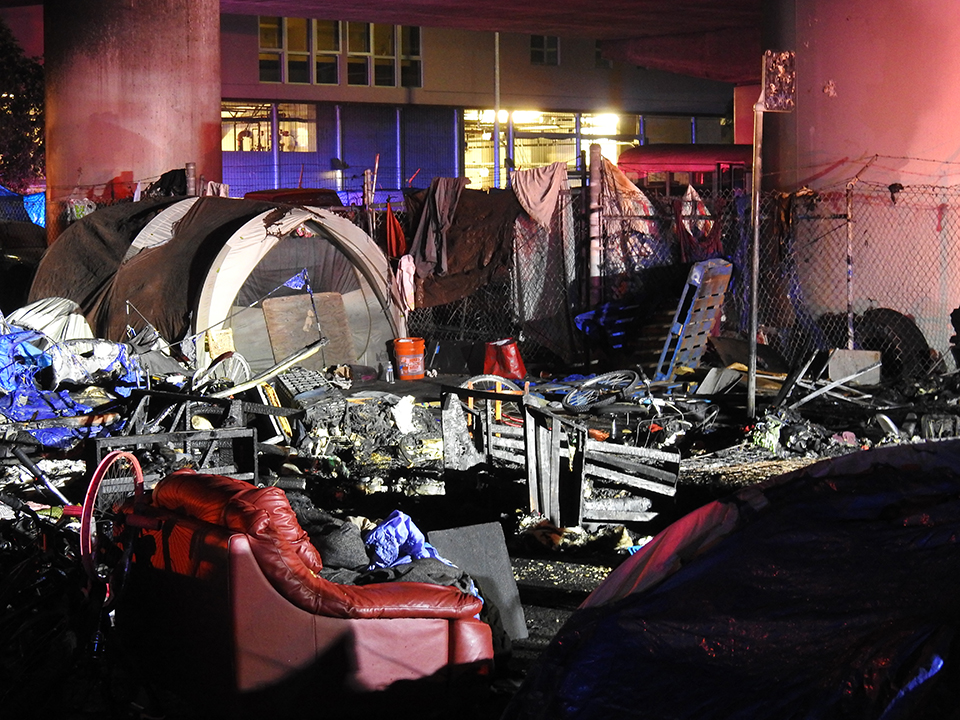 The city is also looking to establish at least one "Safe Haven" outdoor navigation center, a fenced site that would be somewhere between a homeless encampment and a shelter, with access to services and better security. Rather than tents, Bedford said they hope to use outdoor sheds to house people in a site like this.

Bedford said she hopes Alameda County partners with them to come up with the estimated $425,216 necessary to run the site, with the city contributing $150,000.

The last major effort under consideration is purchasing a building for a new homeless shelter similar to the Henry Robinson Multi-Services Center at 559 16th St., which city officials have touted as highly successful.

The city is setting aside $10 million from Measure KK, an affordable housing and infrastructure bond measure passed in November, to purchase a building for a second shelter; it's still not clear where the estimated $2 million operating budget would come from.

The council is scheduled to vote on the final version of the budget on June 12.
Bedford said the current method of providing homeless services at the street level and then moving people into transitional housing has shown progress in getting people off the streets, even if resources are thin.

"We do know how to do this, we're just not to scale," she said. "This is a bridge to permanent housing, this is an immediate health and safety measure, it is not a solution to homelessness."

The Henry Robinson center, in particular, has shown remarkable success in getting people housed, she said. Eighty percent of those who stay in the 137-bed shelter exit to permanent housing, and the shelter can help as many as 300 people a year.

Bedford outlined some new figures from the results of a county survey on homelessness released last week.
Since 2015, Oakland's homeless population has increased nearly 26 percent. There are at least 2,761 homeless Oakland residents as of January. Eighty percent of them are living in a neighborhood where they've been displaced. The survey found only 2 percent weren't interested in permanent housing.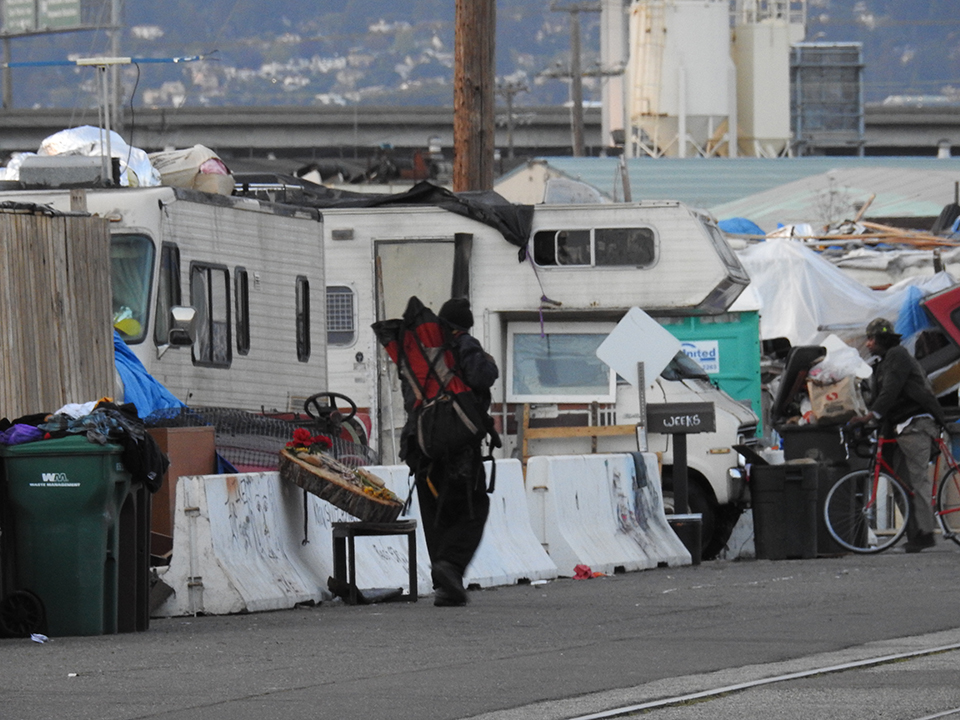 With the crisis escalating, the City Council is pushing for more. Councilmember Annie Campbell Washington said at Tuesday's meeting she wants $2 million devoted to homeless outreach. Councilmember Noel Gallo said he'd like to see $10 million.

But another strategy to dealing with homelessness is preventing displacement in the first place by making sure affordable housing is available and offering renter protections and relocation assistance. Another $40 million of Measure KK funds will be devoted to rehabilitating rental units in exchange for restrictions on rent.