After meeting as bartenders and patrons at the former Dave's, three long-time service industry professionals have opened their own bar in the Inner Richmond: Scarlet Lounge at 408 Clement St (between 5th and 6th avenues).
Joining forces as SF Good Spirits, Michael LaFortune, Joanne Traynor, and Oliver Pender first started looking at spaces downtown to open a new bar. After the team realized that downtown was twice as expensive and lacked the neighborhood feel they wanted, they looked into the space on Clement after the closure of Side Bar, a bar and karaoke spot.
Another interested party backed out, and SF Good Spirits signed a five year lease, with an option for five more.

With dark red paint on the walls and door and brand new woodwork surrounding the bar area, Scarlet Lounge lives up to its name.
Currently, the bar carries a typical array of beer, wine, and liquor, with options like Sacramento's Two Rivers pomegranate cider. In June, a cocktail menu will premiere, with a focus on unusual bourbons and tequilas.
Scarlet Lounge has space for large groups and four TV screens mounted throughout, offering ample viewing opportunities for those that want a pint while watching Bay Area sports. The bar counter seats at least a dozen people on cushioned, oversized stools. Also available are several booths and tall two and four-top tables.
Picking the Richmond was an easy choice given their desire for a neighborhood bar, LaFortune told us. His hope is that Scarlet Lounge will become a regular stop when locals and visitors alike are hopping around the neighborhood for "booze, food, merriment."
As the team develops Scarlet Lounge's offerings, they're placing a priority is on the preferences of the neighborhood. For example, the cocktail and snack menus will draw heavily on feedback from patrons.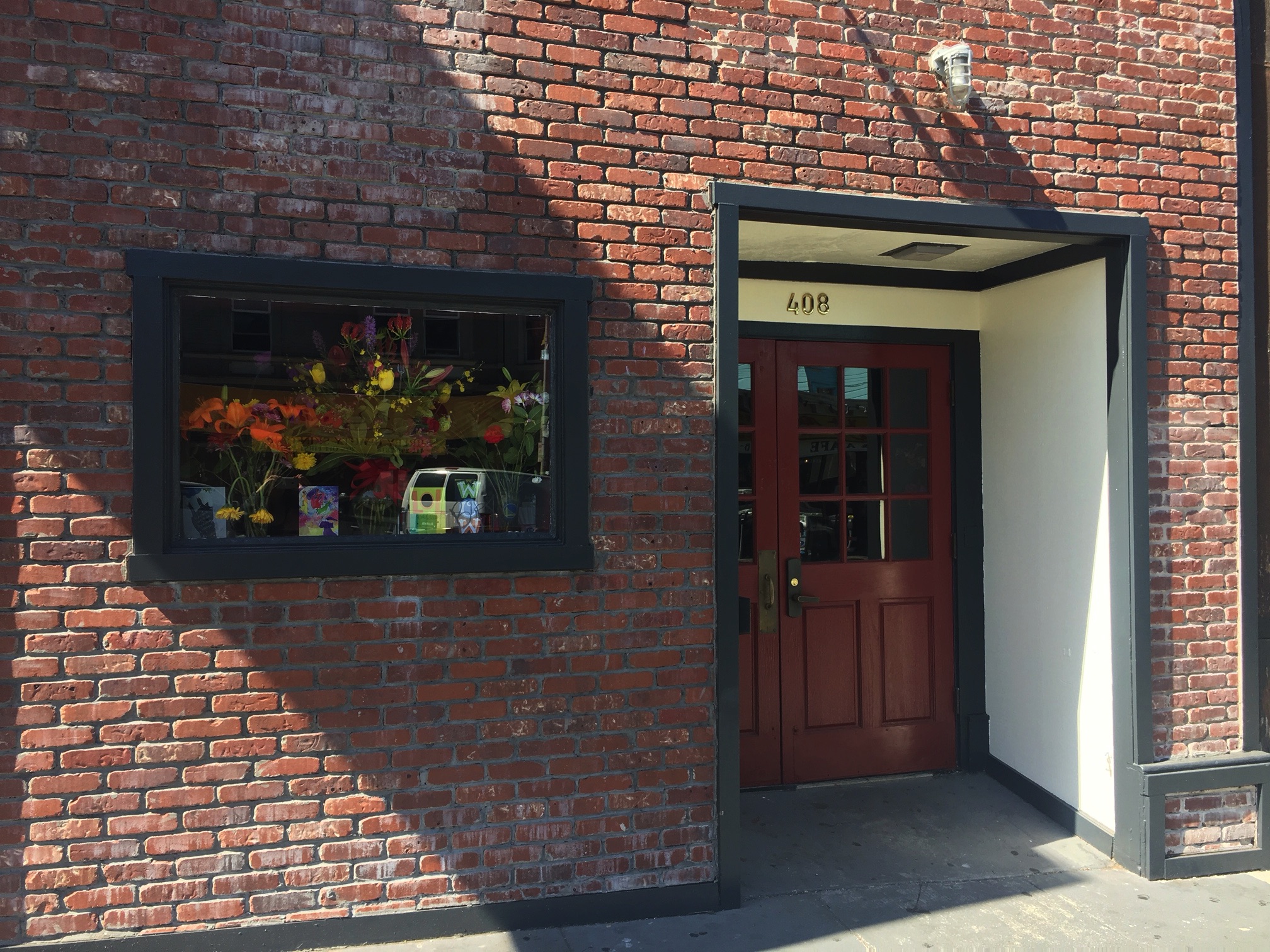 That community spirit was already evident on opening night. Bartenders Traynor and Pender greeted people by name, and knew customer orders before they were asked.
The bar is being staffed by the owners until the business settles in, and they find the right person to join their crew.
LaFortune noted that all three agreed early on that if two of the owners agreed on a business decision, the third has to hop on board.
"Business is first," he said, "and ego is left at the door."
Scarlet Lounge is currently open 6pm-2am, seven days a week. Starting Wednesday, May 17th, it will open at 4pm. Eventually, it will open at noon on weekends for sports-oriented crowds.