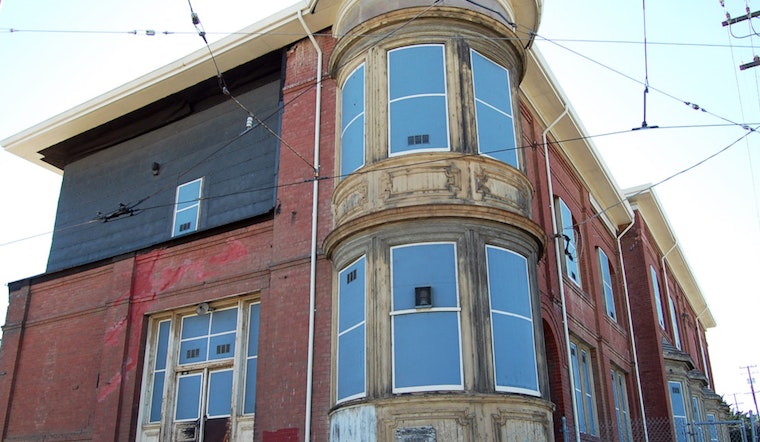 Published on May 24, 2017
Ever since the Geneva Office Building and Powerhouse was abandoned after the Loma Prieta Earthquake in 1989, residents and preservationists have fought to repurpose the building into a community arts center.
Illustrator-journalist Neil Ballard 's latest zine, "Our Enduring Landmark: The Geneva Office Building & Powerhouse Story," tells the history of the building, beginning with its construction in 1901.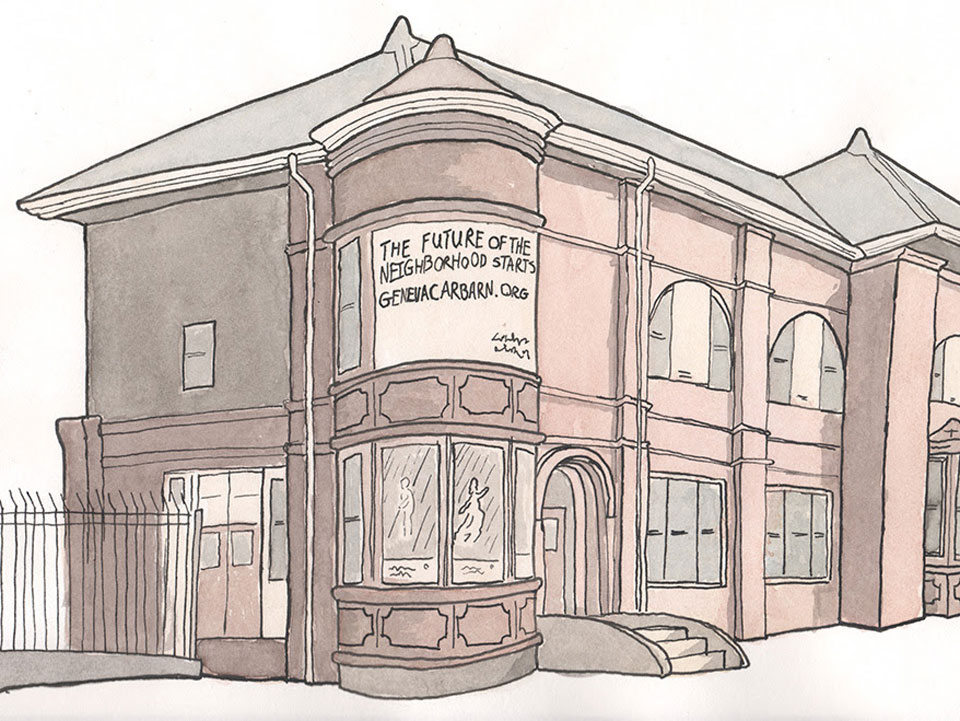 Located next to Balboa Park Station, the building was one of a few streetcar facilities in San Francisco commonly known as car barns. A hub of streetcar operation throughout the twentieth century, the Geneva Car Barn was designated as a San Francisco Landmark in 1985, four years before the earthquake.
Since then, Friends of Geneva Office Building & Powerhouse has pushed to rehabilitate the building to use as a community art center that would include a black box theater and classrooms, along with a gallery and events space. 
While fundraising continues for the office building, work will begin soon to fix up the powerhouse for use as an event hall. To learn more about the project and the car barn's history, Hoodline interviewed Ballard.
Hoodline: When did you begin illustrated journalism?
Neil Ballard: In 2014, Alexander Mullaney assigned me to write a brief story about a little free library in the Ingleside for his neighborhood newspaper the Ingleside-Excelsior Light, where I'd been doing ad sales.
I surprised Mullaney by illustrating the report, which blossomed into "Illustrated Ingleside," a series of illustrated journalism.
"Our Enduring Landmark" originally appeared serially in the Light. There were seven installments, making it my longest-running Illustrated Ingleside story.
What brought you to this subject?
I wanted to tell the story of the building. I had started volunteering for the Friends in 2013, doing website work and outreach help. I didn't know anything about historic preservation when I started volunteering, but I learned about the importance of saving old buildings and the role communities play in preservation projects.
Turning a 116-year-old transit building into a community art center requires helping people understand its significance. Neighbors and supporters have been pushing for this particular project since the 90's.
What's special about the building?
For most people encountering the building, it's love at first sight. The building's style can be described as Victorian industrial, with a Queen Anne's turret, carved wood and brick ornamentation. Those who have toured the building can testify how spacious it is, with rooms of all sizes.
It's also interesting to note that the building was constructed soon after streetcars converted to electric power. Before that, streetcars were all horse-drawn. So the building's lifespan has coincided with a great many changes in mass-transit technology in San Francisco.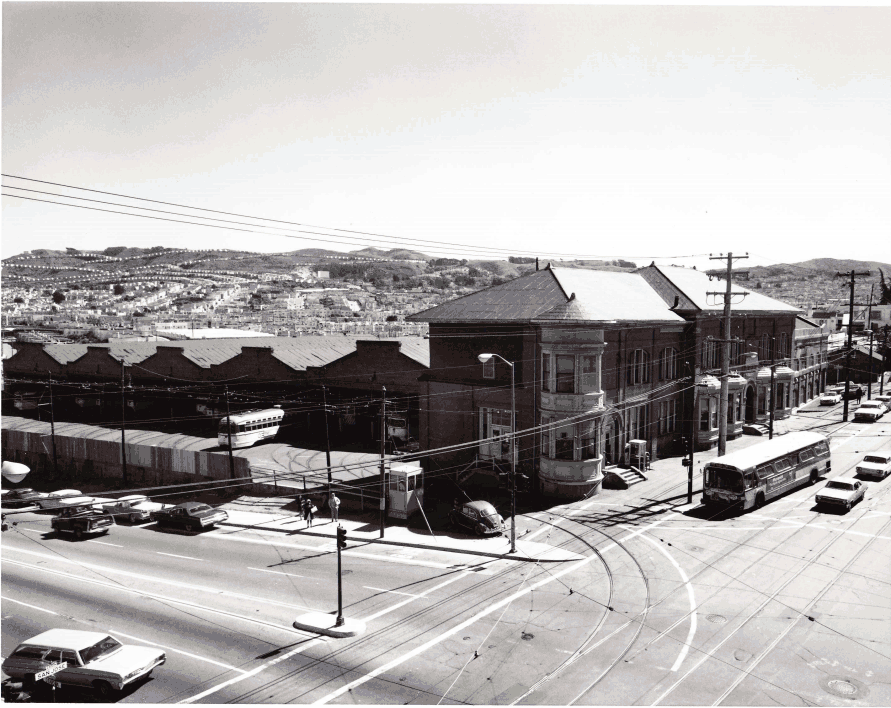 How did you do the research?
I interviewed Friends board members. Friends founder and chair Dan Weaver lent me a volume of information about the building kept in a sturdy green binder that included documents related to landmarking the building and many historic photos, some from the turn of the century.
Any highlights working on this project?
When I started drawing in 2014, I was not very skilled, but by drawing easily recognizable buildings characteristic of San Francisco's unique architectural style, I was essentially letting the handsomeness of the buildings do the work for me.
That's why preservation projects like the Car Barn are so important to me, because they aim not just to preserve buildings as inspired examples of architecture, but sources of potential inspiration.
What's your next series going to be?
My next series will be about development on Ocean Avenue. Development is such a lightning-rod issue in San Francisco, but the Ingleside is a fascinating case study of a neighborhood that mostly welcomes development while maintaining some legitimate concerns and reservations about neighborhood change.
I'll dig into those concerns, answer some questions about the new buildings on the street, and point to the way things might shape up in the future.
"Community Champions and Our Enduring Landmark" is available for purchase through The Ingleside-Excelsior Light.