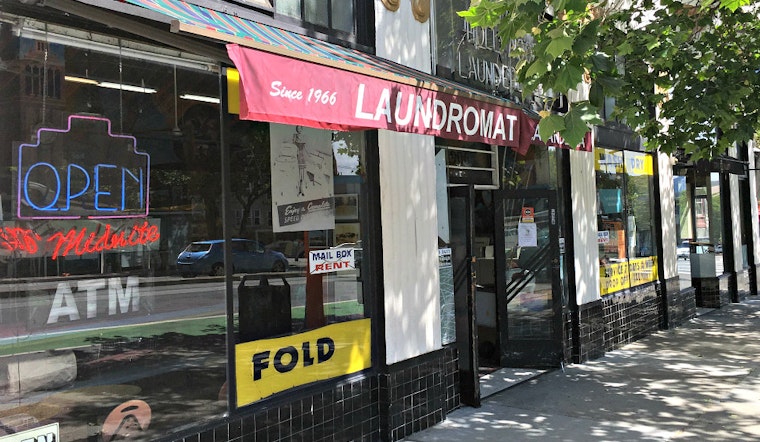 Published on May 15, 2017
Linda Post has been dropping off her laundry at Little Hollywood Launderette for the better part of a decade, but in the next few months, the 38-year neighborhood resident will have to find another place to take her laundry.
It's happened before.

"I went to the laundromat across the street from my apartment," she said, "but it closed down. Then I went to a laundromat on Valencia Street, and that closed down too."
Post, who lives in a rent-controlled apartment building with no washer or dryer, said she isn't sure what she's going to do when Little Hollywood shutters, and she's not alone.

When we announced last week that Kantine, a Scandinavian-inspired eatery, is moving into 1906 Market St., a number of readers wrote in to express their concerns.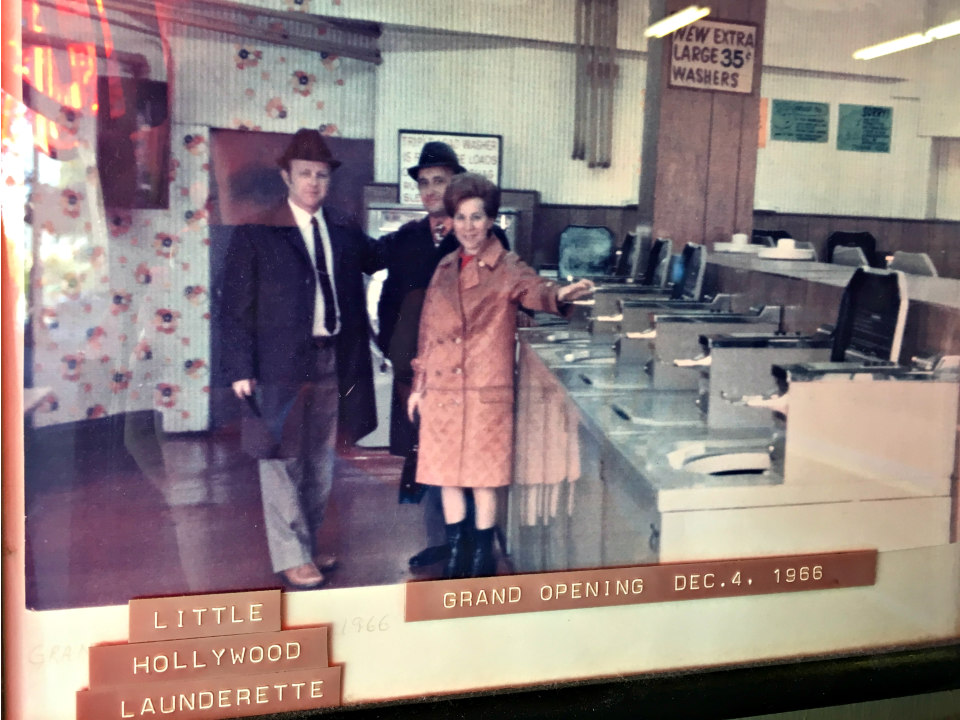 "What a shame this would be if it happened," wrote Robert F. "Yet another example of the few rich people … versus the neighborhood people who have to use the laundromat," added Maureen. "What a disaster," Dorian S. told us. "There will be soon no laundromats for several long blocks around."
Little Hollywood Launderette opened in 1966, but the laundromat hasn't been nominated to the Small Business Commission to be considered for legacy status that would make it eligible for protection or assistance.
"The property owner wants to increase rent," said an employee who asked to remain anonymous. "Money talks." 
1906 Market St. is managed by Prado Group, Inc. and although company employees wouldn't speak with us, sources told Hoodline that the laundromat's lease expired in October of 2015. Even though the laundry's owner was given the option to extend the lease for another five years, the rent increase reportedly made it unaffordable.
Prado has allegedly allowed Little Hollywood to operate on a month-to-month basis at a reduced rate with the understanding that the property management group would market and advertise the space to attract a new tenant.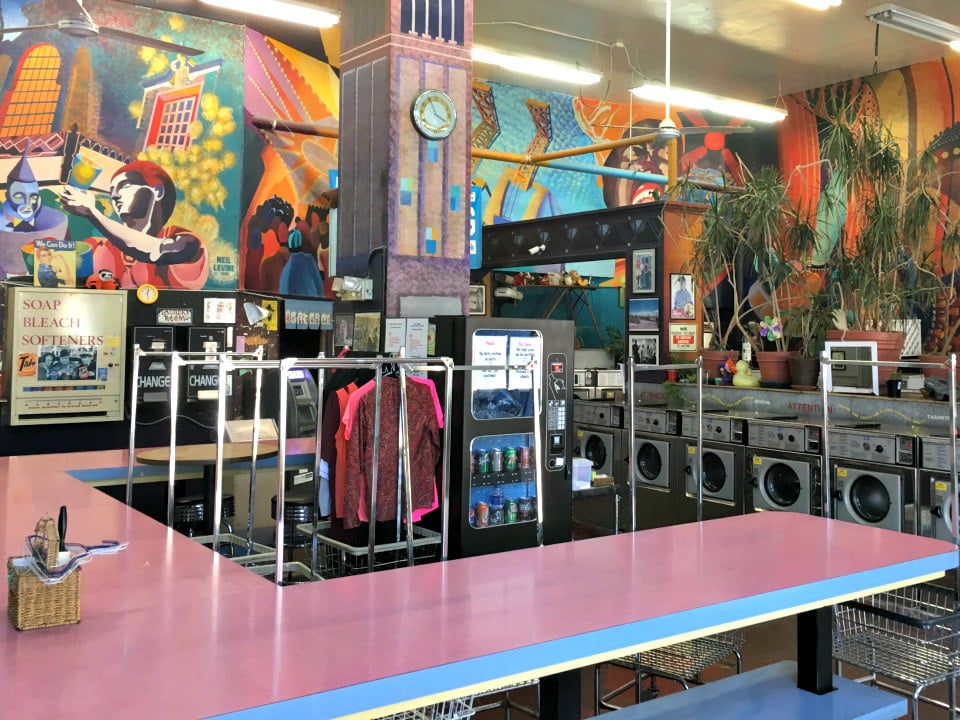 "It was listed online as available," said Nichole Accettola, the owner and chef who plans to move in to the space.

Because of a purported holdover agreement between Little Hollywood's owner and Prado, the lease can be terminated at any time. To help the laundromat transition to a potential new location, Prado is allegedly offering the owner a moving allowance; however, given Prado's unwillingness to speak with us, we weren't able to confirm that detail.
Currently, Kantine's owners are going through the neighborhood notification process, leading up to a Planning Commission hearing in early June regarding their application for a permit to convert the laundromat into a restaurant.
Earlier this month, the Castro Merchants voted to support the new restaurant's plans. Accettola said a number of local businesses, organizations and neighborhood associations have been receptive of Kantine's concept.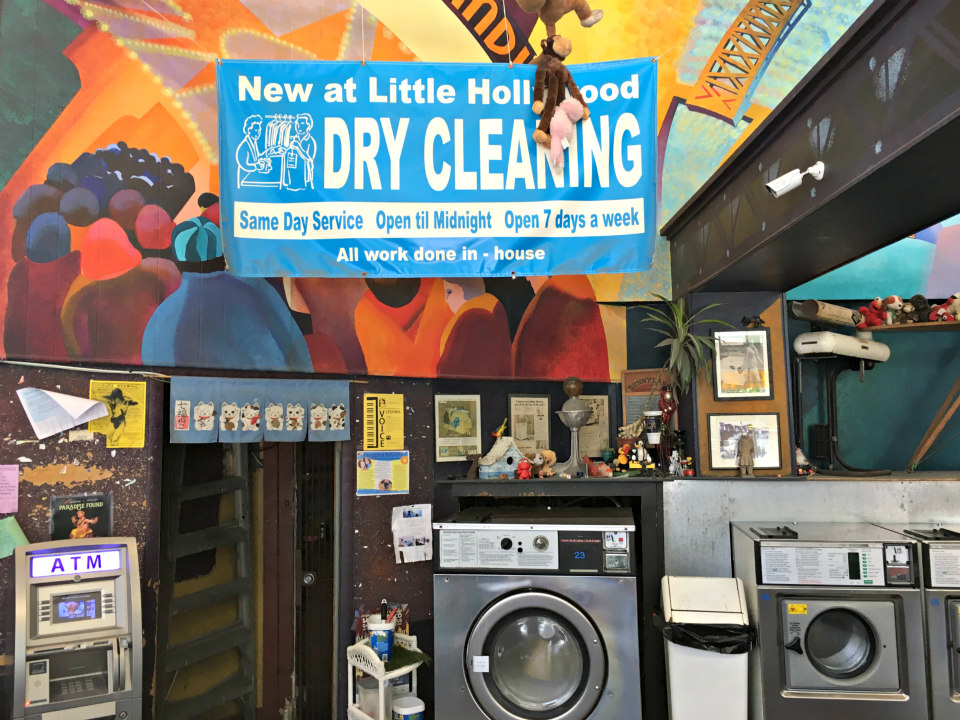 But some neighbors would rather see Little Hollywood remain open and the Scandinavian restaurant open elsewhere (like one of the Castro's more than 50 vacant storefronts).
Last week, laundromat employees began collecting signatures from patrons who want to see Little Hollywood stay open; however, that effort has since been halted.
"The owner of the building said to stop collecting signatures," one employee told us, "because no matter what, they're going to kick us out."
More than 200 signatures in favor of the laundromat were collected before employees were told to stop.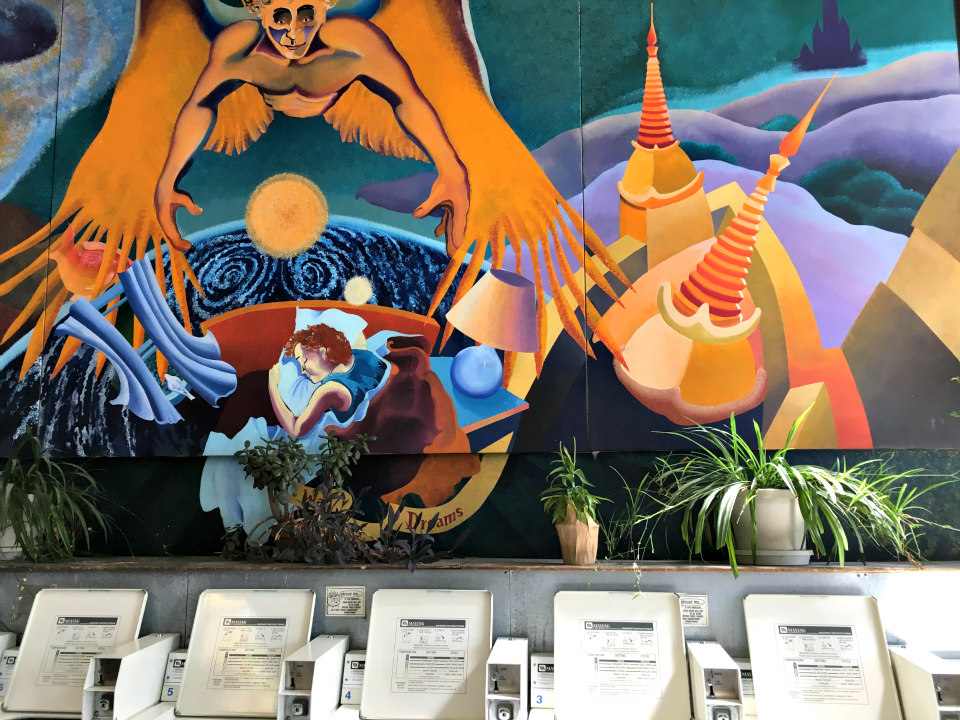 The employee we spoke to said she and five other workers will likely lose her job when Little Hollywood closes. If Planning approves Kantine's application, Prado will likely give the laundromat two months to vacate the space, meaning it will shutter by August, she said.
Accettola said she's hoping to have her restaurant open this fall.
Many readers have expressed concern for Little Hollywood's murals; we tried to track down the artist who created the paintings, but were unable to connect.
When asked about her intentions for the murals, Accettola said she'll have to wait and see what's left in the space after Little Hollywood moves out. Some of the murals may have been painted on panels and nailed onto the wall, which means they could be preserved.

Accettola said she's meeting with an architect to discuss the space, but it's too early to know if the murals can be incorporated into Kantine in any way.

"If there's concern, of course we'll look to see what can be done," she said. "We don't want anybody to be upset."