On Saturday, the newly renovated Glen Canyon Recreation Center held an open house event to unveil the city's first indoor public rock climbing wall, one of the four park openings happening in San Francisco this month. 
The nearly 70-acre Glen Canyon Park has long been known for its outdoor rock climbing and bouldering, but now, an indoor experience is available for visitors.
Designed for various skill levels, the climbing wall is part of the $14 million Rec Center renovation. The opening of the center had been pushed back by months after heavy rains over the winter delayed construction at the facility, the oldest in San Francisco.
Before this latest renovation, funded by the the 2012 Clean and Safe Neighborhood Parks Bond, it had only seen minor renovations in 1977.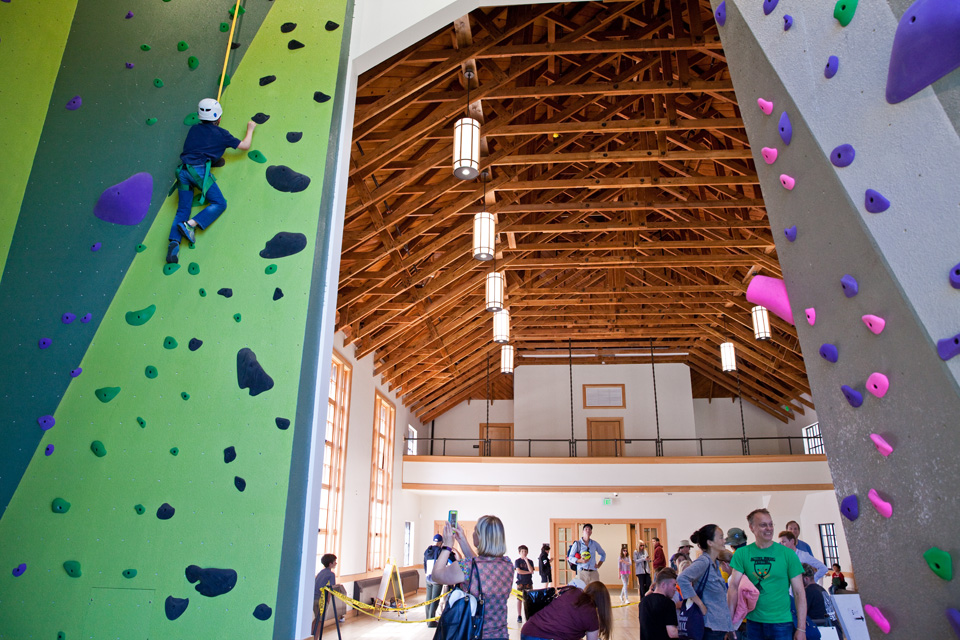 The project was a complete overhaul: the interior was taken down to the studs and the seismic, electric and fire alarm systems all saw upgrades. As part of the improvements, the gym also added six retractable basketball hoops and more bleachers.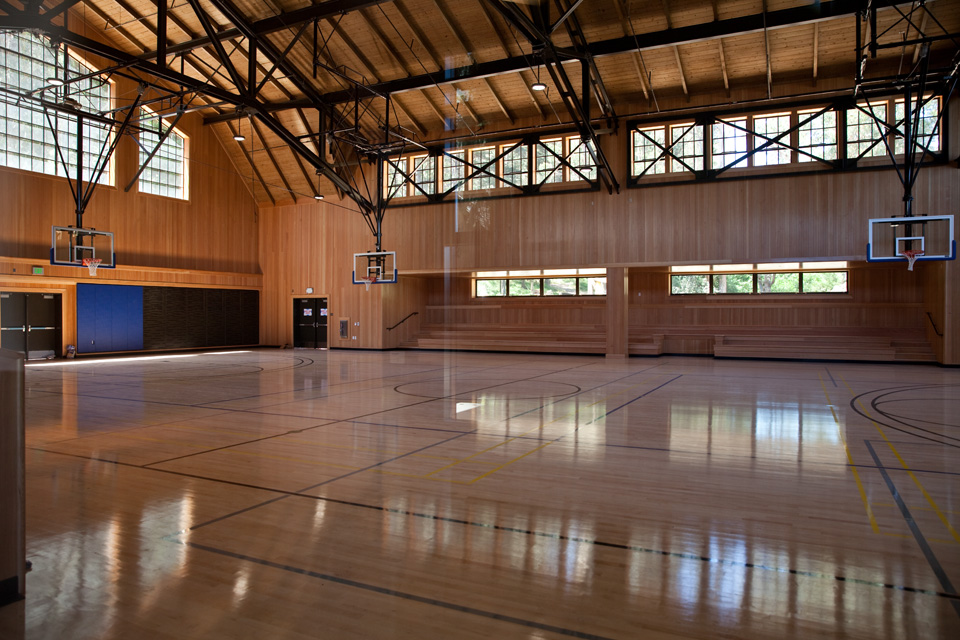 At the June 5th opening, Mayor Ed Lee called the renovation a milestone for the neighborhood that will better serve families, seniors and those with disabilities.
"San Francisco," he said, "is committed to investing in our parks and open space to better serve the growing needs of our community."  
The Rec Center is set to be fully open by mid-July, but a rock climbing camp for children aged 6-13 is already underway. Organized into two age groups (children 6-9 years old and 10-13 years old), the camp is currently running each week through August 11th. 
Elva Reyes-Espinosa brought her daughter and friends to the open house on Saturday to test out the climbing walls. She said they had to be waitlisted for the $342 rock climbing camp due to its popularity. (There are currently 34 people on the waiting list.)
"It's great," she said, "I think anything they can do to attract more visitors out here … would be great."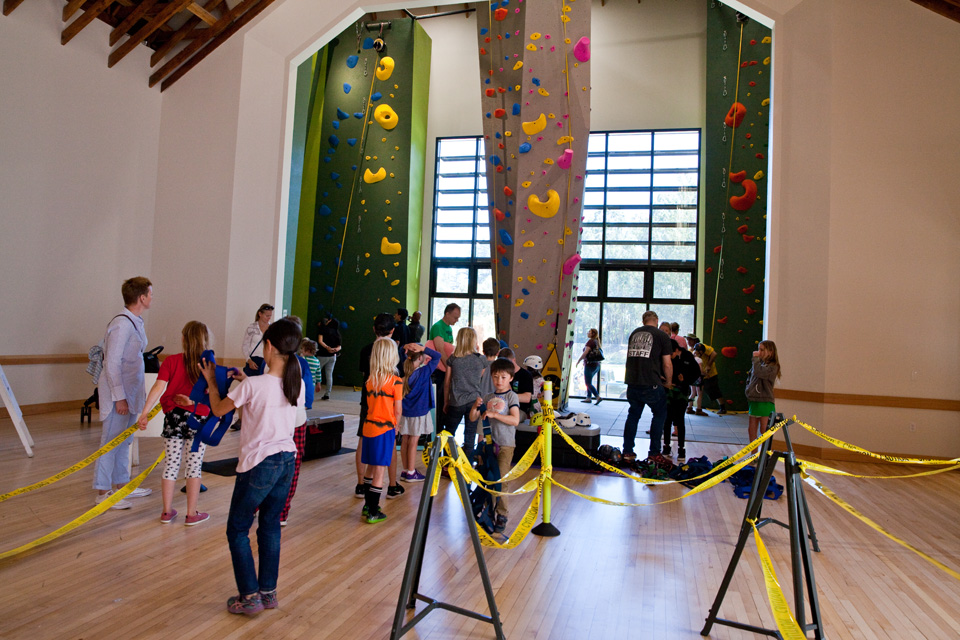 Megan Freund, a neighborhood resident whose family had been anticipating the opening for a long time, also came down to let her son try some climbing. "[We're] just excited that it's finally happening," she told us, "It's amazing. I really appreciate that they … made it with a variety of levels."
Starting mid-July, the gym will be open 9am-9pm Monday to Saturday. There will also be drop-in rock rock climbing. Sessions run for two hours and will be $10 per climber, which will be limited to eight climbers for each of the available sessions. 
From Tuesdays to Fridays, 4pm-6pm, climbing will be reserved for kids 7 and up, but those who are 7 to 13 must sign up with an adult. The next session, 6pm to 8pm, will be reserved for those 14 and up. On Saturdays, 9:30am-11:30am, the wall will again be available for kids 7 and up, and youth 7 to 13 must sign up with an adult. Noon-2pm will be reserved for those 14 and older. Sundays are closed.
Reservations can be made by calling 415-831-5500 or signing up in person. And if people don't show up for their appointments, would-be climbers can take their spots on a first-come, first-served basis. 
Climbers at the open house were enthusiastic about the new facilities, matched by Rec and Park representatives.
"We're very happy to be here," said Oskar Rosas, facilities coordinator for Glen Park, who was on hand with his staff, "very excited to be back."
Below, check out more more climbing scenes from the open house: