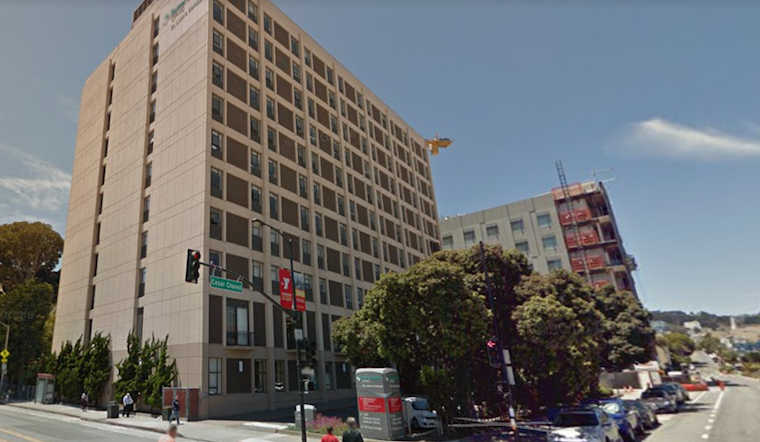 Published on June 16, 2017
Sutter Health California Pacific Medical Center will be closing its skilled nursing and sub-acute units at St. Luke's Hospital in San Francisco's Mission District by the end of October, according to a letter sent to employees last week. 
The move, which will affect 44 patients and 72 employees, is drawing objections from the union and some elected officials, who argue it may violate agreements made with union and city officials.
CPMC is building a new 120-bed, 215,000 square foot campus for St. Luke's, currently scheduled for a 2019 opening, as well as a new facility at Van Ness Avenue and Geary.
CPMC officials yesterday said the skilled nursing facility closure was part of the planned transition into the new building and has been approved by the state Department of Public Health.
"CPMC is adhering to the terms of the collective bargaining agreement," spokesman Dean Fryer today said in a statement. "We are also working with staff members who are impacted by the closure and their union representatives to identify various options including job retraining, alternative placement within CPMC as well as or other opportunities."
Officials with Service Employees International Union- United Health Care Workers West, however, said that the cuts violated a 2015 deal signed with the union affirming no employees would lose their jobs as part of the move.
In addition, the hospital signed an agreement with San Francisco in 2013 offering some guarantees on patient care.
"The shuttering of the sub-acute unit will have a devastating effect on 26 vulnerable patients because there are no available sub-acute beds in the city," the union said in a statement. "Patients will be forced to find other hospitals in the region, and some are being told they will have to be sent as far away as Sacramento to receive care."
The deal with the city, reached amidst intense community concern over the potential loss of services in the Mission District, also omitted a clause allowing the closure of St. Luke's if its operating margin stayed negative for two straight years, required that at least 30 percent of construction jobs went to San Francisco residents and included higher contributions for charity care.
Assemblyman David Chiu, D-San Francisco, who was president of the Board of Supervisors when that deal was signed, today joined the union in criticizing the skilled nursing facility closure.
"Eliminating essential health care jobs in the Mission will reduce much-needed services for patients in the neighborhood and the entire city," said Chiu. "Sutter Health should be a partner as San Francisco seeks to provide healthcare to our most vulnerable residents, but the announced cuts are a huge step in the wrong direction."
A letter sent to employees on June 6 states the closure will occur no later than Oct. 31, 2017, although some positions could be eliminated as soon as August as patients transfer out of the unit. The position eliminations are expected to be permanent, the letter states.
—Sara Gaiser