Old neon signs across the Tenderloin are flickering anew, thanks in part to a city program that's helping businesses refurbish building facades with support from property owners.
The SF Shines program has spent about $51,000 over the last five years restoring about 10 signs, leveraging an additional $40,000 in private funding from property owners, Gloria Chan, spokesperson for the Mayor's Office of Economic and Workforce Development, told Hoodline.
SF Shines supports other projects associated with facade improvement, including ADA compliance, storefront window replacement and awning replacement, Chan said.
Qualifying businesses must have at least three years left on their lease and property owners must contribute at least some funding toward any neon improvement or restoration project, Chan said.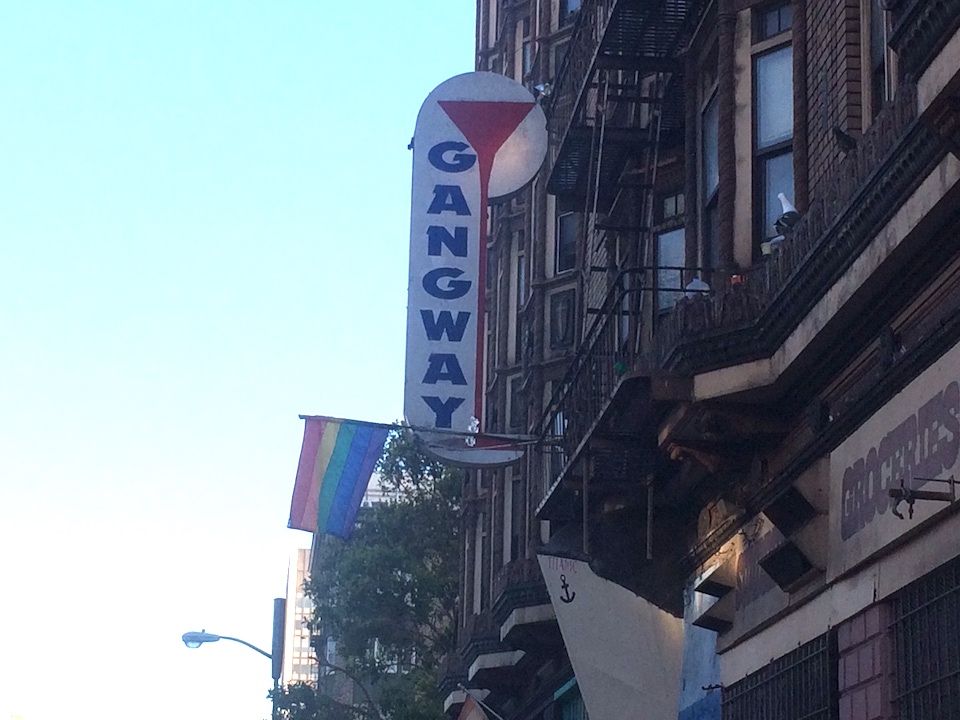 "This ensures there is support and engagement from the property owners...and the owners are working closely with tenants," she said.
Randy Shaw, executive director of the Tenderloin Housing Clinic, a nonprofit focused on getting people housed and preventing displacement, helped the owners of the Verona, Fairfax, Kinney, Jefferson, Boyd, Elk and Hartland hotels submit SF Shines grant applications.
"These matching fund programs are a very smart policy approach, especially for encouraging facade improvements," Shaw said. Owners are much more willing to put up money if the city is also investing in the project, he added.
And while Shaw supports SF Shines' overall goals, he said he's "much less interested in getting a new awning or a paint job as I am getting a neon sign lit up again." Neon brings back a bit of the Tenderloin's history, and also help light up the sidewalks, he added.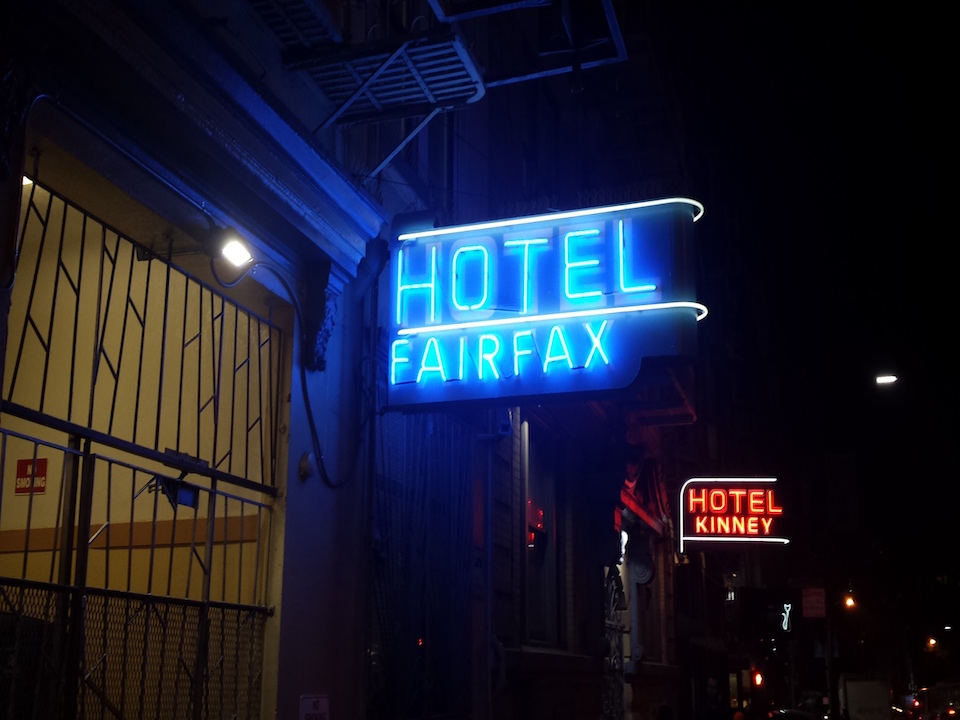 "SF Shines is a very forward-thinking program," said Randall Ann Homan, co-author of San Francisco Neon: Survivors and Lost Icons.
"Historically, cities have torn down old, busted neon signs, and here they are working to refurbish them," she said.
"These signs are handmade, handprinted works of art," Homan's partner and co-author Al Barna said. "All of the tubes are formed by hand."
In addition to being artwork, neon signs do double-duty as a beacon for a gathering place, since they typically identify small, independent businesses, Barna added.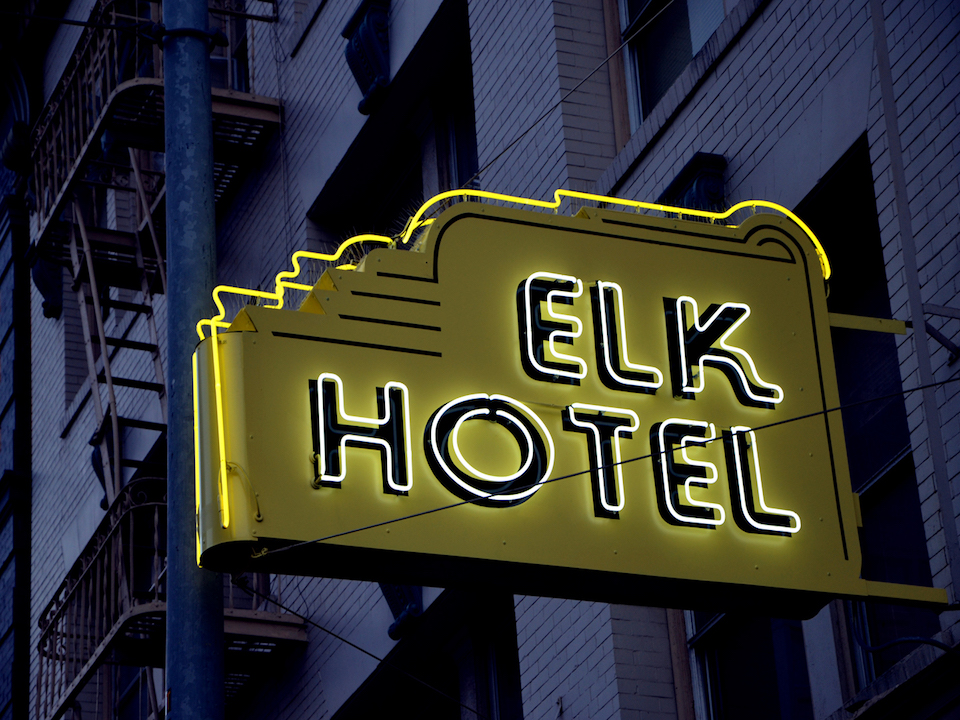 There is now a whole row of neon signs alight starting with the Hotel Verona at the corner of Eddy and Leavenworth, followed by hotels McKinney, Fairfax and Jefferson in a line eastward down Eddy. 
"That is very rare anywhere, let alone in San Francisco," Shaw said.
While a row of neon signs may be rare today, in the 1940 and 50s, San Francisco's streets used to be crowded with them, Homan said. This was especially the case in the Tenderloin and Civic Center area, which was leveled by the 1906 earthquake.
The neighborhood was basically all rebuilt at the same time, in the wake of the City Beautiful movement, Barna said. New buildings with exterior ornamentation and design motifs needed to be properly illuminated.
Store signs were initially alabaster and backlight with gas lighting or incandescent light bulbs. When neon came along, it was much more energy efficient and inexpensive, Homan said. "They were the LEDs of their time."
But signs of yesteryear tended to burn out within five to seven years, and many business owners didn't want to spend money on repairs and maintenance, Barna said. Many signs have been demolished or left inoperable because they were too pricey to fix. 
"Nobody in the Tenderloin today is talking about demolishing their neon sign," Shaw said. "Everyone recognizes the value of neon signs, it's not even a risk that they'll be demolished." It is just a question of whether they will be restored.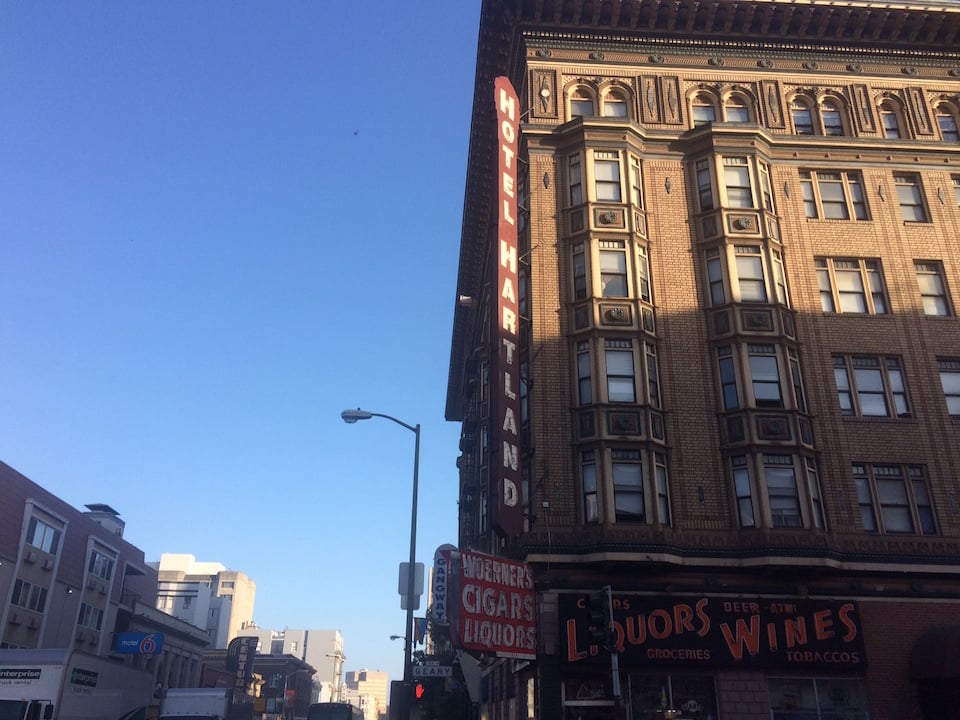 There were some issues in the past of erratic performance by neon sign companies Shaw worked with, but lately he and the property owners have been working with Rago Neon out of Hayward.
"Rago has displayed a very high level of professionalism, which makes a big difference," Shaw said.
Homan and Barna said there are several historic signs they'd still like to see refurbished, including the old martini glass at the Gangway (841 Larkin St.) and the towering Golden Gate Theater sign at 1 Taylor St. 
If you're interested in learning more about the neon signs in your neighborhood, check out Homan and Barna's website, or sign up for one of their upcoming tours.