San Francisco's newest Target will be opening on July 17th, at the site of the former Sports Authority at 233 Winston Dr. at the Stonestown Galleria. 
Located next to popular grocer Trader Joe's, the small-format store will offer a selection of fresh groceries and produce with takeaway sandwiches, salads, and snacks, said Kristy Welker of Target media relations. Erin Talbert-Brust of Hill+Knowlton Strategies, Target's public relations agency.

It will also include apparel for all ages, baby products, curated home and decor items, electronic goods, and health and beauty products. There will also be a CVS Pharmacy and Starbucks on premises.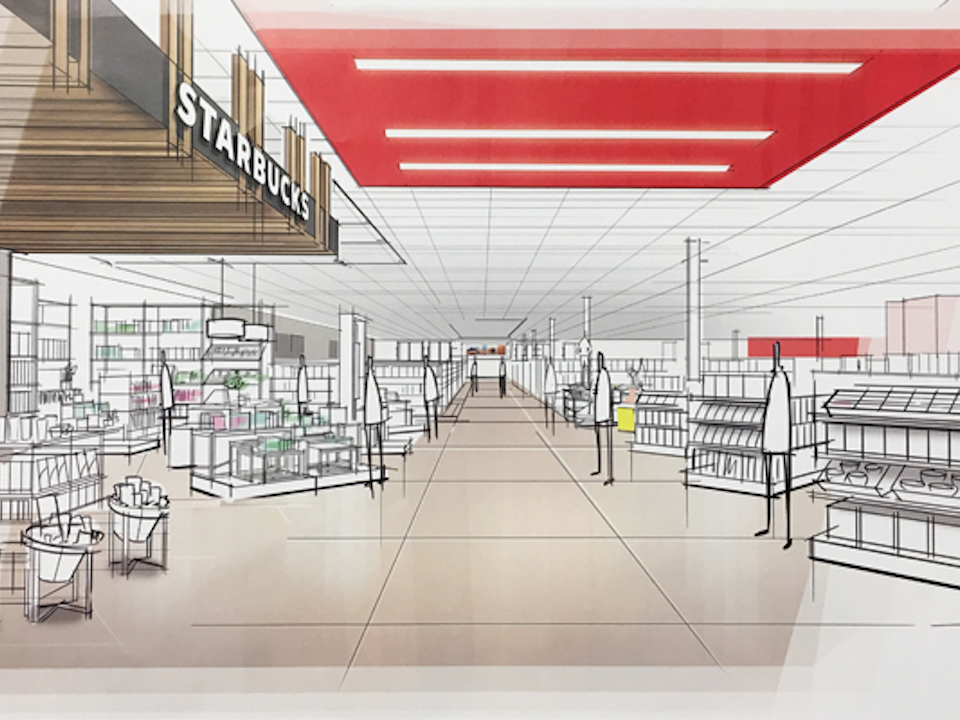 To gear up for the opening, Target is hiring 100 new employees through job fairs that have taken place every Friday. The last one is scheduled for this Friday, June 16th, and will take place at the San Bruno Target at 1150 El Camino Real, between 8am and 4pm. 
"We are excited to build a strong and dynamic team with over 100 new team members, who will help serve thousands of students and residents at our new small-format store in the Stonestown Galleria shopping center," said store team leader Shannon Rosales in a statement.
According to Bloomberg, the small-format stores are generally targeted to a specific demographic. The retailer chose the location because Stonestown Galleria, located near SFSU, is a shopping hub for students and residents in the area.
"The company is focused on adding small-format stores in dense urban and suburban neighborhoods," said Welker, "as well as near college campuses in priority markets across the country." 
Stonestown's new Target will be part of a corporate "reimagination" focused on the small-format stores, which usually have less than 50,000 feet of space.
In a press release from March 2017, the retailer noted that this year alone, there are plans to open 30 small-format stores and remodel another 110. In 2018 and 2019, Target will be renovating 500 more stores as part of the reimagination as it navigates the storms currently buffeting the retail industry.
(Editor's note: an earlier version of this article erroneously attributed statements from Welker to Erin Talbert-Brust of Hill+Knowlton Strategies.)