As the 50th anniversary of the Summer of Love draws near, we're running a series of stories that look back at some of the people and places most associated with the countercultural movement.

A June 7, 1967 San Francisco Chronicle story titled, "Hippieland Detour Starts" announced that the numbers of young people swarming to the Haight were so great, Muni temporarily rerouted two bus lines.
"The Haight-Noriega line, number 71, and the Haight-Sunset line, number 72, will be rerouted to avoid congestion in the Haight-Ashbury district caused by hippies, tourist looking at hippies, hippies looking at tourists, hippies looking at hippies, etc.," the paper reported.
It's unclear how long the detour lasted, but the change, which essentially reverted both lines to a weekend schedule, was approved by the Board of Supervisors. The 72 line no longer exists — the 71, which was eliminated in 2009, was restored in 2015 as the 7 line.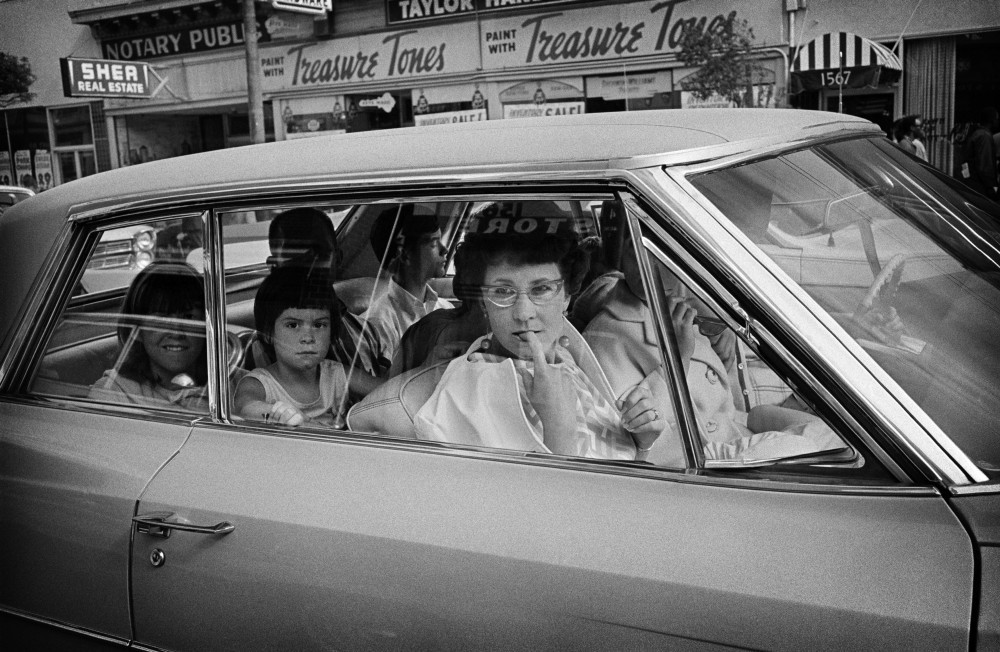 By the height of the summer of 1967, many buses on Haight were carrying tourists. Weeks before Muni moved its routes, Chronicle columnist Herb Caen rode the Gray Line's special Hippie Tour, which took visitors down Haight Street "to allow the hippies to see what the outside world is like," said the company's president.
Caen responded:
The outside world is a bunch of tourists with their noses passed to the windows, staring out at the hippies staring at them? The question that coms to mind is: "Who's in the cage?"
In a May 14, 1967 essay for New York Times Magazine, gonzo journalist Hunter S. Thompson observed that "the only sour note on the tour was struck by the occasional hippy who would run alongside the bus, holding up a mirror."
These images and other photos by Jim Marshall taken 50 years ago in Haight-Ashbury are on display at City Hall through June 23 in Jim Marshall's 1967.