Last November, 56 percent of California voted to legalize recreational marijuana. While medical use has been legal in the state for more than 20 years, the passage of Proposition 64 promises to open new doors for cannabis fans and entrepreneurs alike.
Does that mean cannabis cafés, gyms and bakeries will soon pop up on every corner? Officials are drawing up new regulations before January 1, 2018, when the state is required to begin issuing permits that allow businesses to sell marijuana to recreational users.
To help make sense of what a cannabis-friendly future may hold for local communities, the Mechanics' Institute is hosting a panel tomorrow, June 14, to pick the minds of cannabis entrepreneurs and activists working here in the Bay Area.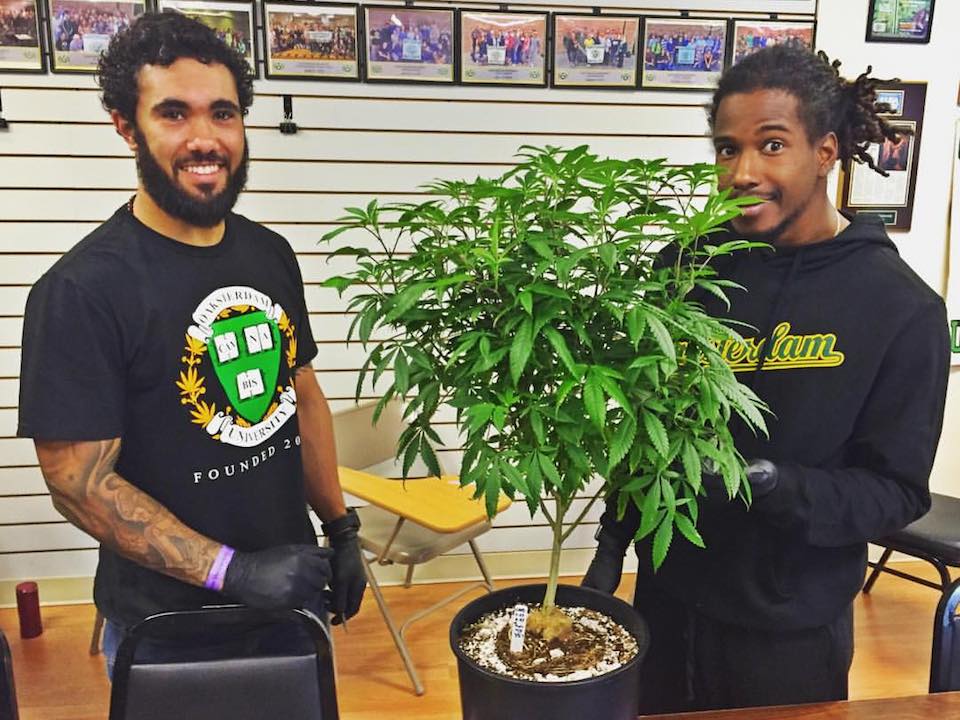 Wednesday evening's discussion, titled "The Future of Cannabis," will feature:
"I'm hoping Wednesday's conversation will give us all a better idea of where the industry is headed, especially with regard to how it operates in the Bay Area," said panel moderator Walter Thompson, who serves as a city editor at Hoodline.

"Medical marijuana has been legal for almost a generation, and there are scores of dispensaries and delivery services in Oakland and San Francisco. But in the Sunset, residents are vehemently opposed to opening the first westside cannabis dispensary," he continued.
"Some opponents express concern about marijuana bringing crime or undesirable behavior, but I think many are also concerned about changing neighborhood character."
"Recreational marijuana and medical cannabis are a big part of Bay Area culture and economy, so I'm hoping we'll have a fairly diverse audience and a lively conversation," Thompson also noted.
For more information on the panel's speakers and to reserve tickets—free for Mechanics' Institute members and $15 for nonmembers—click below.